More London Free Festival at the Scoop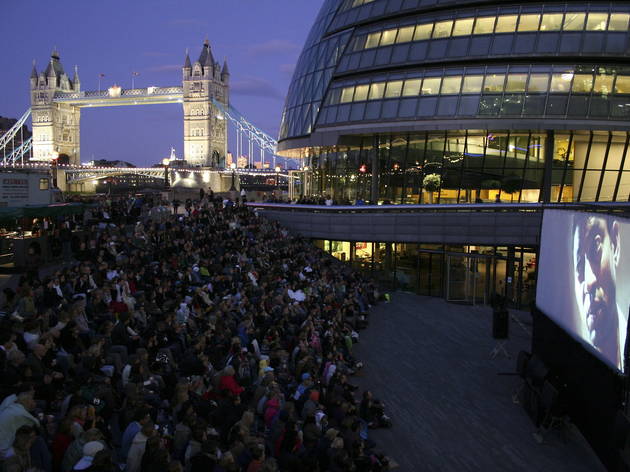 1/5
More Free London
2/5
Andras Sallai
3/5
More Free London
4/5
More Free London
5/5
More Free London
The summer-long festival of arts at the sunken riverside amphitheatre offers a packed programme of events in handy bite-sized festivals covering the different arts. From June 5-28 it's fringe, incorporating dance, meditation and Kit Hesketh-Harvey's new production of The Magic Flute for the Merry Opera Company. Then it's the turn of choirs, drummers, singers and musicians in the music festival (July 3-26), followed by a month of theatre ( Aug 7-Sept 8 ) and finally film, running from Sept 11-27. For detailed listings visit the morelondon website at http://www.morelondon.com/events.asp.
Rating Breakdown
5 star:

3

4 star:

0

3 star:

0

2 star:

0

1 star:

0
Vanilla Black Are you looking for a delicious vegetarian restaurant to impress your meat-eater-friends that vegetarian food tastes and looks amazing? Are you looking for a romantic venue with soft lights and decorations, where the food does not only look good, but tastes delicious and makes you feel good about it, to take out your partner? Are you looking to try out a new high quality vegetarian restaurant in London? Are you vegan and are looking for a restaurant that can provide you with tasty vegan choices? Are you tempted to try out vegetarian food in a Michelin-star restaurant for the first time in your life? All these questions have one common answer: Vanilla Black.
One of the best things to do on a midsummer evening! Love the theatre last year, can't wait to see what's on this time!
All of the events are great, especially free music. It's summertime, it's central it's a great place to organize a catch up with your friends and enjoy some quality entertainment for free :)