The London Cycle Hire Scheme
Bike from Battersea to Bow and beyond with the London Cycle Hire Scheme.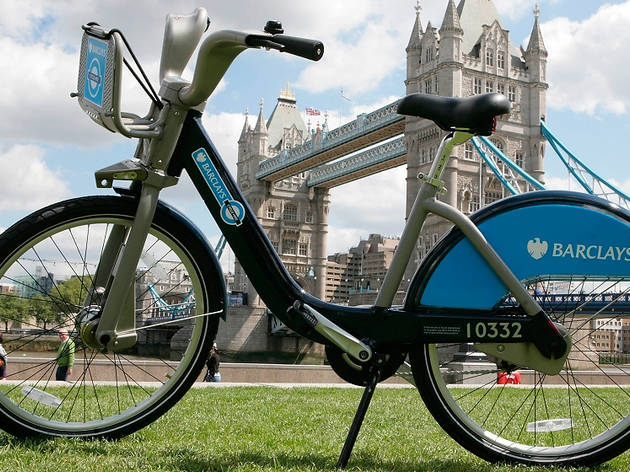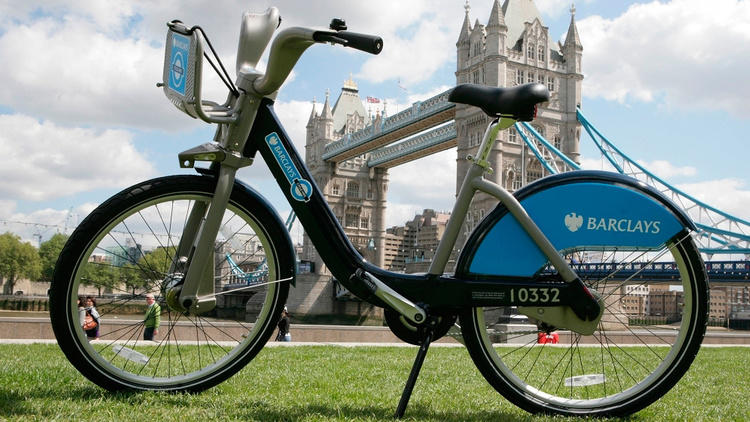 What's the deal with the scheme?
The Barclays Cycle Hire Scheme officially rolled out on July 30, 2010. Perfect for short journeys, the 'Boris Bikes' are a great way to travel to a meeting, pop to the shops, meet friends or take in the fantastic sights of London on a bike ride.
How do I get pedalling?
If you want to travel on a Boris bike you don't have to be a member - just hire a bike with your credit or debit card, ride it where you like and return it to any docking station. You can visit
here
for a short video on how it works but essentially you simply go to a terminal and select 'hire a cycle' and follow the instructions to get a release code. Then check your bike and enter the code at the docking point. When the light turns green – you're good to go. Visit
here
to find a docking station.
You can return the bike to any available docking station. Just push the bike back into a docking point and wait for a green light. This means you have successfully docked your bike. If you can't find a space, go to the terminal and select 'no docking point free' and you will get an extra 15 minutes to get to a space in a nearby docking station.
Available 24 hours a day, 365 days of the year, there are now more than 10,000 bikes at over 700 docking stations across London, with docking stations every 300–500 metres. And following a recent expansion to south west London, bikes are now available anywhere from Canary Wharf to Camden Town and from Wandsworth to the Westfield in Shepherd's Bush. Just one thing to remember: you do have to be over 14 to ride the bikes.
How much does it cost?
Costs start from £2 for 24-hour bike access, with this including all journeys under 30 minutes. There's no limit to how many trips you can take in a day and you only have to wait five minutes between docking a bike and taking out another one. If you keep a bike for 30 minutes or longer extra ride charges apply. These start from £1 for 30 mins–1 hour. See
here
or check the terminal for details.
If you damage or don't return a bike you could face a fine of up to £300. Remember to always wait for the green light when docking a bike otherwise they may continue to charge your for the journey. If you are a frequent user you can register for a key
here
. Yearly bike access is £90 and includes all journeys under 30 minutes. Alternatively you can become a Pay As You Pedal Member and use your key to automatically start a 24-hour bike access for £2 when you take out your first bike of the day
Sponsored listing
Cigalon
There's something anomalous about this attractive, lavender-hued Provençal specialist tucked in among lawyers' offices. Under the skylight and among the potted olive trees, the discreet curved banquettes offer the impression of sitting in a Mediterranean courtyard – a welcome respite for legal eagles. Incongruity sometimes extends to the food as well. There's no doubting the culinary skills or authenticity of ingredients, but occasionally what should have been delightful is instead intriguing but frustratingly just wide of the mark. Perhaps that's the problem with novelty-seeking contemporary French cooking, and certainly all the olives and basil you could wish for are here. After a terrific tapenade, black olives appeared in bread, in a so-called confit of salmon (floating damply in a soupy lettuce velouté), and again with lambs' tongues, tiny potatoes and watercress. Beautifully cooked guineafowl was served with a drab-looking peach salsa and panisse (hefty chickpea chips), while the thrill of finding lamb's tongues was mitigated by the delicate flavour being swamped by dressing. Sea bass with perfectly crisp skin matched with tomatoes in different stages of cooked – from raw to confit – was more like it. Sadly, puddings rather misfired again. Tea and blood peach pot was a beige cream with pink purée on top; blackberry île flottante was a spongey meringue speckled with the out-of-season fruit on an admittedly lovely custard.  
Venue says: "Seasonal menu – first Monday of the month: five courses £25. Wine dinners on the last Tuesday of the month: four courses with wine £39.50."