The London Cycle Hire Scheme
Bike from Battersea to Bow and beyond with the London Cycle Hire Scheme.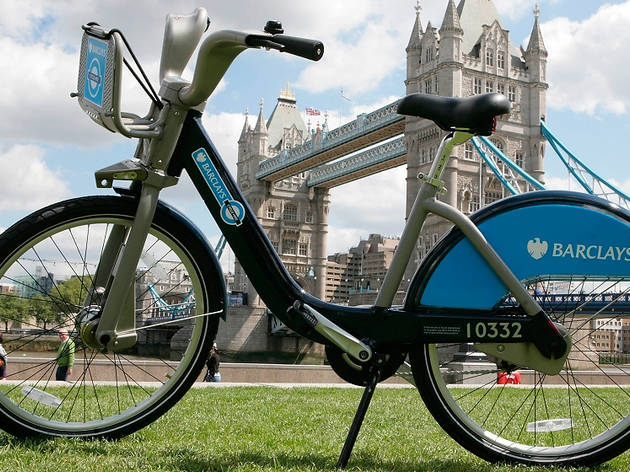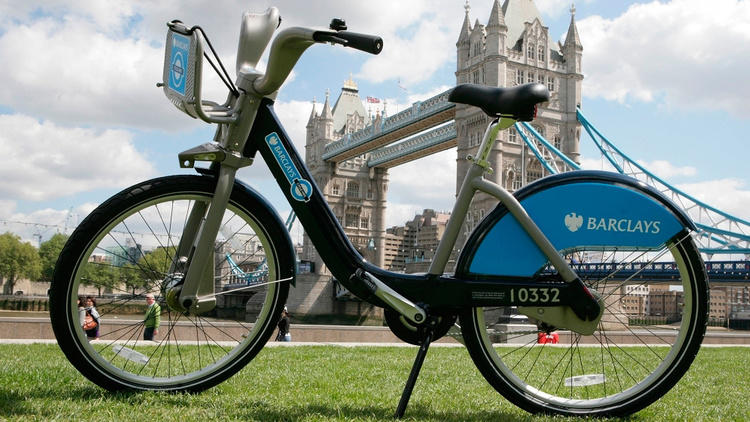 What's the deal with the scheme?
The Barclays Cycle Hire Scheme officially rolled out on July 30, 2010. Perfect for short journeys, the 'Boris Bikes' are a great way to travel to a meeting, pop to the shops, meet friends or take in the fantastic sights of London on a bike ride.
How do I get pedalling?
If you want to travel on a Boris bike you don't have to be a member - just hire a bike with your credit or debit card, ride it where you like and return it to any docking station. You can visit
here
for a short video on how it works but essentially you simply go to a terminal and select 'hire a cycle' and follow the instructions to get a release code. Then check your bike and enter the code at the docking point. When the light turns green – you're good to go. Visit
here
to find a docking station.
You can return the bike to any available docking station. Just push the bike back into a docking point and wait for a green light. This means you have successfully docked your bike. If you can't find a space, go to the terminal and select 'no docking point free' and you will get an extra 15 minutes to get to a space in a nearby docking station.
Available 24 hours a day, 365 days of the year, there are now more than 10,000 bikes at over 700 docking stations across London, with docking stations every 300–500 metres. And following a recent expansion to south west London, bikes are now available anywhere from Canary Wharf to Camden Town and from Wandsworth to the Westfield in Shepherd's Bush. Just one thing to remember: you do have to be over 14 to ride the bikes.
How much does it cost?
Costs start from £2 for 24-hour bike access, with this including all journeys under 30 minutes. There's no limit to how many trips you can take in a day and you only have to wait five minutes between docking a bike and taking out another one. If you keep a bike for 30 minutes or longer extra ride charges apply. These start from £1 for 30 mins–1 hour. See
here
or check the terminal for details.
If you damage or don't return a bike you could face a fine of up to £300. Remember to always wait for the green light when docking a bike otherwise they may continue to charge your for the journey. If you are a frequent user you can register for a key
here
. Yearly bike access is £90 and includes all journeys under 30 minutes. Alternatively you can become a Pay As You Pedal Member and use your key to automatically start a 24-hour bike access for £2 when you take out your first bike of the day
Sponsored listing
Strongroom Bar & Kitchen
Strongroom Bar & Kitchen has been a Shoreditch fixture for nearly 20 years which, admirably, makes it something of a stalwart in a part of town not exactly averse to a whim or two. It's home to Strongroom recording studios, a free late-night music venue and a restaurant serving food from breakfast onwards.  The kitchen hosts three-month pop ups. It's now being looked after by Salt & Dry - a street food duo specialising in pizzas, own-cured meats and grills cooked up on a barbecue set up in a burned-out Morris Minor. Dishes range from pulled pork and kimchi pasties, poutine and hot wings to salads, a burger made with Hereford blade, mackerel escovitch and a Ghurka chicken curry. The extensive beer lays heavy emphasis on microbreweries both home-grown and international. Check their website for details of live music and DJ nights.  
Venue says: "On May 27, bank holiday Sunday, come down for a day of Latin and funky tunes from a range of DJs and live acts! Free entry and BBQ!"