The Time Out London hot list
Check out the biggest and best things happening in London this week with our guide to the next seven days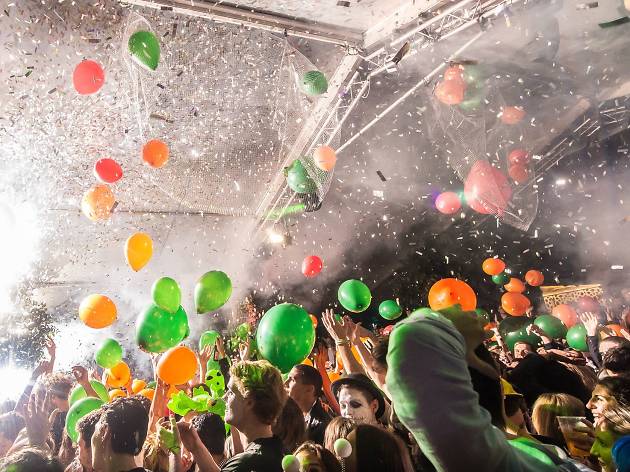 From the biggest cultural events, to the smallest foodie adventures, we've got your week sorted. Here are some of the hottest things coming your way over the next seven days. Or if you're more into planning ahead, check out our monthly London events calendar or our ultimate 101 things to do in London for as many dates as your diary can handle.
See this week's hottest happenings
London's best events by month
Sponsored listing
Osteria
Can dinner in a conference centre ever be funky? The brains behind Osteria, an upmarket Italian restaurant in The Barbican certainly hope so. They've opted for a look that says: '1970s Swedish airport lounge' (naturally): all chequered fabric seats, low lighting and a sax-heavy smoove jazz soundtrack that wouldn't sound out of place in a '70s Scandi porno (or, erm, so we've heard). Waiters buzz around an oak trestle table topped by fat lengths of salami milano, kilner jars of rosemary oil, tomatoes that look like wrinkly bums – you know, all the artisanal produce of Mother Italy. The real highlight is the view, though. Bag a window seat at night and you're treated to lights twinkling off inky black water features and dramatic close-ups of skyscrapers. The Italian fare's elegantly presented, simply cooked (unsurprising given that the head chef used to run Arbutus). Think saddle of rabbit draped with endives that look as though a fretting chef had anguished over how best to delicately manicure them into position. Highlights: a soft-poached egg wobbling delicately atop al dente asparagus and aromatic pumpkin-seed-studded pearl barley. But a trio of dry, claggy, ravioli and a bland slice of polenta in salty gravy was less successful. So, dinner in a conference centre: is it funky? Not really. Some of the cooking's not bad, though.