Win a year's London travelcard
Get a year's free travel with our competition to win a London zone 1-3 travelcard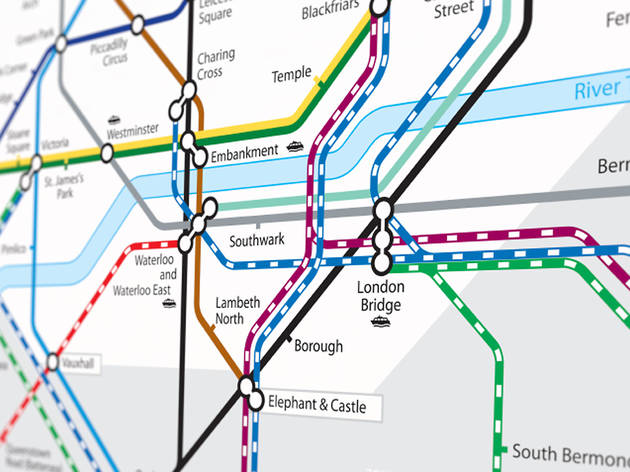 With the start of summer, what better time to discover the joys and treats of London, and what better way to do it than for free.

CommuterClub is giving you the chance to win a year of completely free tube, train or bus travel in London.

CommuterClub helps Londoners get a better deal on their commute, by making the discounts of Annual Travelcards affordable. Annuals are great. You get big savings of more than £300 compared to buying Monthly or Weeklies, your travel is sorted for the year with no queuing at ticket offices, and there are lots of other benefits, like cheaper UK rail travel and 2-for-1 deals on London stuff.

Now CommuterClub lets you get all these savings while paying in easy monthly instalments. So you get all the benefits of Annuals with the flexibility of Monthlies. Best of all, with CommuterClub you can cancel anytime without worry. It's the smart choice for Londoners.

For your chance to win just answer the question below.

Sponsored listing
Lady Chastity's Reserve, Hackney
This marvellously silly immersive team puzzle (a sort of cross between an escape game and the 'Mumsy' challenge in 'The Crystal Maze') has already spooked and amused many a team at its original venue in Battersea, but will now be challenging the people of Hackney from a dark corner of the People's Park Tavern.  It's from the Handmade Mysteries team that does this kind of thing at venues across London. They know what they're doing. Expect plenty of surreal slants to challenges that can be pretty, well, challenging, and don't be surprised to be surprised either - we're told the immersive elements can be pretty interesting.  They promise to let you out - or help you out - if you get really stuck but still, it might be best to bring some brains and leave your dumbass friends out of it. 
Venue says: "Venture through an hour of hilarious clue-solving as you and your team attempt to win Chastity's fabled aphrodisiac wine."