15 great things to do in Naples
Because it's not all about the pizza you know...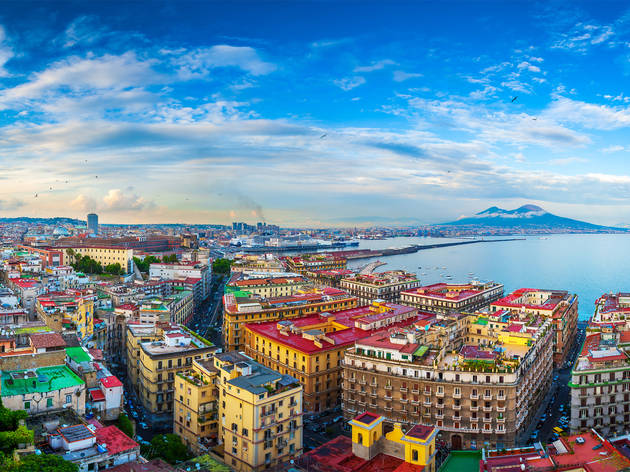 Naples is one of Europe's largest and oldest cities – they call her the Grande Dame for a reason. It's a chaotic, surprising and intense place; modern life and history clash on every street. Your mantra whilst there will be eat, pray, pizza (and football), sleep, repeat.
15 of the best things to do in Naples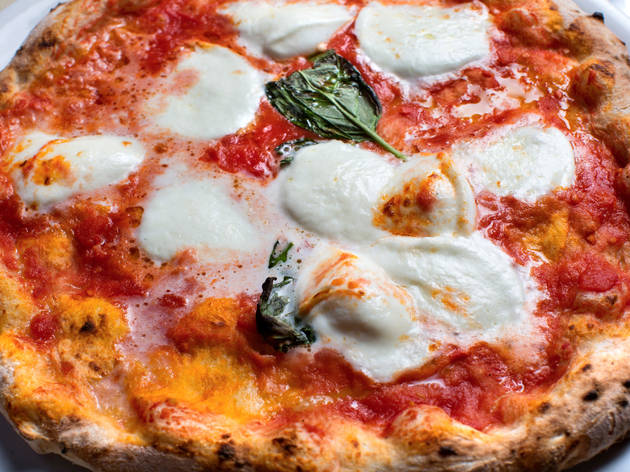 Pick up a pizza (or five)
Naples invented pizza and you'll find it everywhere in the city, bubbling away in wood-fired ovens. The true Neapolitan version is simple: what we know as the margherita with local buffalo mozzarella. Quality is taken very seriously and there are even rules, presided over by the Associazione Vera Pizza Napoletana, which stipulate that Neapolitan pizza dough must consist only of wheat flour, natural Neapolitan yeast or brewer's yeast, salt and water. Perhaps the most famous of Naples' pizzerias is L'Antica Pizzeria da Michele, which dates back to the late 1800s. The simple restaurant, which only serves the traditional margherita and marinara (no cheese), was featured in 'Eat, Pray, Love', which goes some way to explaining the queues round the block. Don't give up, wait in line and grab the best pizza you've ever had for €6. If your stomach can't handle such a long wait try Pizzeria Di Matteo for fried stuffed pizza, St Attilo for a sun-shaped ricotta-filled pizza or Pizzeria Gino Sorbillo, where you might still have to queue but the dough alone will remind you why they say patience is a virtue.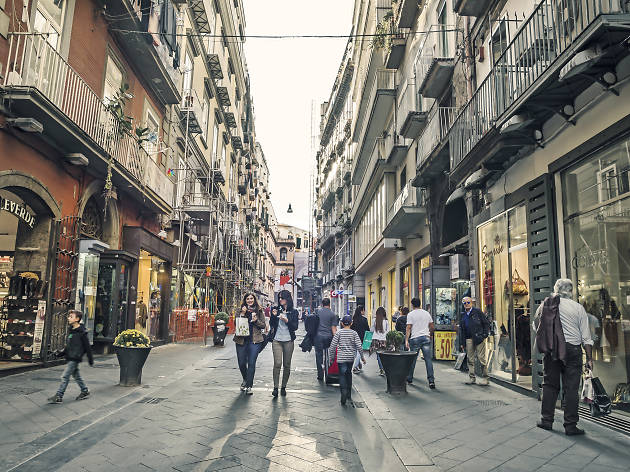 Stroll through the streets
Apartment-living in Naples means that most city life really does take place in the streets. Turn off any main road and you'll find residents hanging out in local cafés, restaurants and family-run shops. Every neighbourhood is decorated by shrines to lost loved ones, saints and, of course, football legend Maradona (who played for Napoli FC). To see shopping as street theatre hit up La Pignasecca or Mercato di Porta Nolana. For a cheap tour of religious landmarks try the A Miglio Sacro (Holy Mile) walking tour of the Sanità district.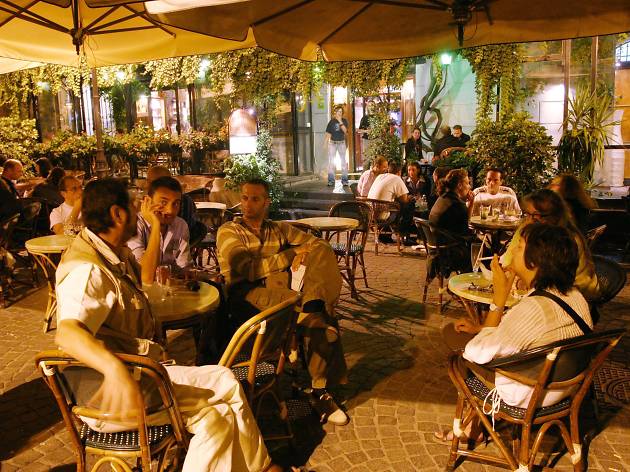 Start your night at 10pm
If you're looking for Neapolitan youth culture by night, then you need to head to Piazza Bellini. Bars line the square and you'll find young and trendy folk spilling out of them and filling it to the brim. The communal atmosphere, where everyone comes together and mingles means that you'll find it almost impossible not to make new friends.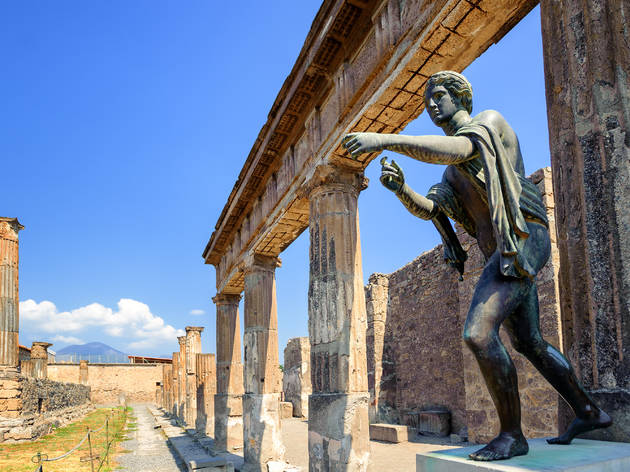 Get yourself to Pompeii (but don't forget about Herculaneum)
Mount Vesuvius looms large over Naples and the archaeological sites on its slopes are a must-visit. This is your primary school history class IRL and it's both an impressive and terrifying reminder that humans have always been at the mercy of Mother Nature. Pompeii is more well known, but some historians argue that Herculaneum, although smaller, is better preserved. Local taxis have reasonable set fares to take you from the city to Pompeii and Herculaneum, and they'll cover both in the same day if you want. However, it's also possible to get a train, which is easy and cheaper.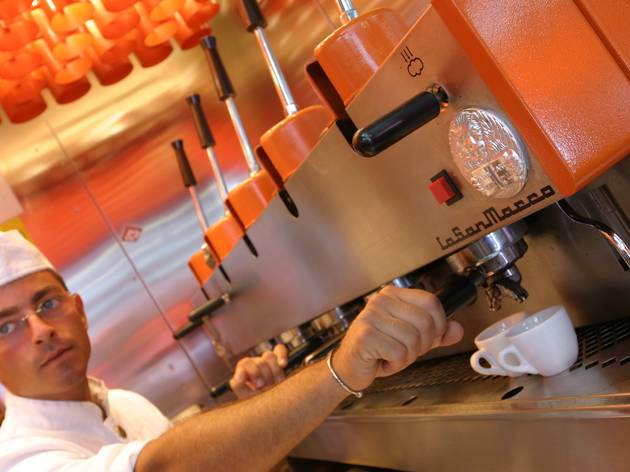 Sample the coffee culture
Neapolitans are fully caffeinated and coffee comes a close second to pizza as a speciality here. You'll struggle to find a street without a coffee bar and espresso is the order of the day. It's traditionally (but not always) served zuccherato (sweetened), so ask for amaro if you like your coffee bitter. Go to Mexico, the best coffee bar in the city. You'll see everyone from local policemen to hipsters on holiday here (and not just because the shop's orange hue Instagrams well). Don't miss historic Caffee Gambrinus either – it's said that Oscar Wilde was a punter here and if coffee's not your thing you can get an aperol spritz instead. For something a bit more contemporary that reminds you of London go to the bohemian Spazio Nea, a gallery/coffee bar.
Contemplate the contemporary art scene
Somewhat incongruously embedded within the warren of streets that make up the historical heart of Naples is MADRE, the Museo d'Arte Contemporanea Donnaregina. You could almost miss it were it not for the pops of colour visible from beyond the building's neo-classical façade. Opened in 2005 and spread over three floors of the nineteenth-century Palazzo Donnaregina, you'll find site-specific installations from the likes of Daniel Buren, Jeff Koons, Richard Serra and Anish Kapoor.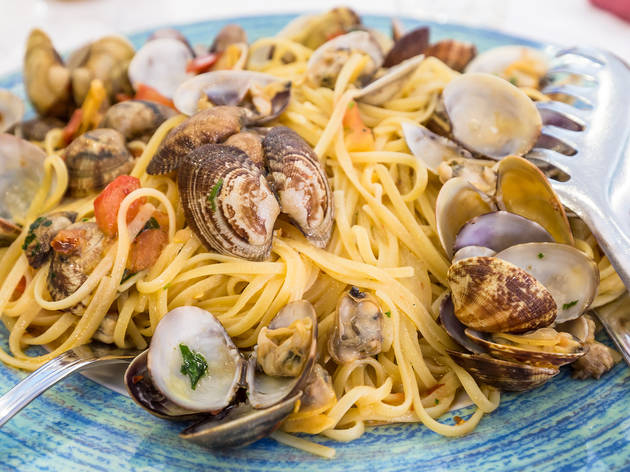 Eat like a local
Food should feature heavily in any break to Naples. Make sure you don't fall into tourist traps and instead hit the restaurants popular with locals. We recommend Mimi's, where you'll sample the best mozzarella you've ever had for a price so reasonable it will make Londoners scrutinise their bill with scepticism, assuming they've been undercharged. Don't miss the local wine on offer, the freshly made desserts or fish of the day. And, above all, make conversation with the staff here because they know more about the city than anyone. La Stanza del Gusto – another local restaurant with legendary status, is also excellent.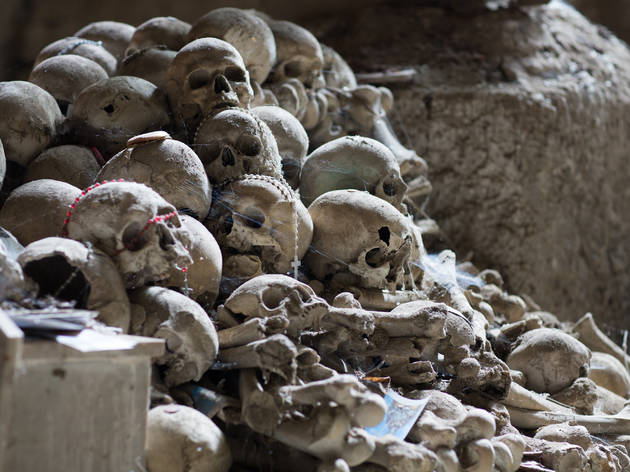 Confront your mortality
Naples is a city that doesn't shy away from life's inevitable end. The Neapolitan 'cult of the dead' (frowned on by the modern church) centres around taking care of the skulls and bones of the unknown deceased, giving them gifts and asking them for favours in return. The Fontanelle cemetery is a spectacular and spooky place to experience this and features caves you can visit filled with rows of stacked skulls.
Promenade along the Lungomore
Take a turn along the city's 3km long partially pedestrianised seafront promenade from Megellina to Santa Lucia. Start at the Hotel Excelsior (which features in an episode of 'The Sopranos'), stop off at the Castel dell'Ovo and climb to the top for some of the city's best views. Rocks along the shore provide the perfect sunbathing and day-drinking spots too.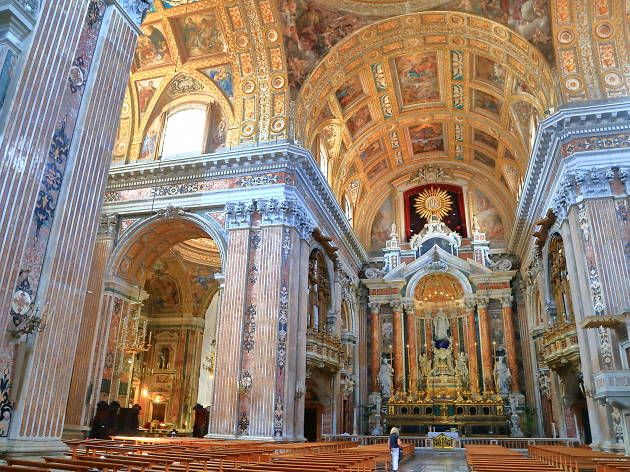 Go to church
Naples is a religious city: you'll find items from street shrines to Christmas nativity cribs on sale all year round. But it's the city's churches that really stand out. Grand, imposing, opulent and noticeably peaceful in comparison to the streets outside, they're worth weaving in and out of. Gesù Nuovo is one of the most striking. Here you'll find votives, shrines and the grave of Saint Giuseppe Moscati, a local doctor canonised in the 1980s who was said to be able to perform miracles. The Church of Santa Chiara, which stands on the opposite side of the square, is also worth visiting.
Show more
More travel inspiration