TV's most dramatic reinventions
Kelsey 'Frasier' Grammer isn't the first to subvert expectations as he becomes a villainous mayor in 'Boss'
Kelsey Grammer
Identity

Psychiatrist in 'Cheers' & 'Frasier', 1984-2004.


Appearance
Egghead released into the community, with sensible suit, wacky tie and enormous pate containing big boiling brain.
Demeanour
Highly strung and relentlessly pompous windbag, but fundamentally loveable – although you'd want to kill him in real life.
Identity

Chicago mayor in 'Boss', 2011-12.


Appearance
Grey pallor, granite jaw, furrowed brow – disguising a newly diagnosed brain disorder.
Demeanour
Scheming, volatile and troubled, as befits a series with a theme song of 'Satan, Your Kingdom Must Come Down'. Like Tony Soprano put in charge of 'The West Wing'.
Ian McShane
Identity

Antiques dealer in 'Lovejoy', 1986-94.


Appearance
Cheesy does it – look no further for all your mulleted-ladykiller-in-leather-jacket-and-jeans requirements.
Demeanour
A charming rogue with an eye for a bargain – and for the ladies! Or so we would imagine the show's publicists said at the time.
Identity

Pimp in 'Deadwood', 2004-06.


Appearance
Craggy and moustachioed, and works the frontier veteran look with class. You wouldn't trust him, except in a fight.
Demeanour
Plain nasty. Can't ask for a can of peaches without swearing. McShane has played variations on the role ever since.
Ted Danson
Identity

Bartender in 'Cheers', 1982-93.


Appearance
A very '80s idea-cum-satire of masculinity: athletic and never without jacket sleeves rolled up. Later revealed (like Danson) to have a toupee.
Demeanour
Ditto: goofy, cocky and heroically promiscuous. But his heart was usually in the right place.
Identity

Billionaire in 'Damages', 2007-10.


Appearance
Silver fox with a shark-toothed grin and the gaze of a basilisk. A dangerous animal.
Demeanour
Faces fraud and embezzlement charges with defiance up front and every dirty trick in the book behind the scenes. Enron comparisons inevitable and accurate.
Jerome Flynn
Identity

Lance corporal in 'Soldier Soldier', 1991-95.


Appearance
Big chin, ready grin – a more attainable counterpart to smouldering housewives' choice and onscreen buddy, Robson Green.
Demeanour
Amiable but hangdog – did he know credibility oblivion was beckoning with his unspeakable Simon Cowell-produced duet with Green, 'Unchained Melody'?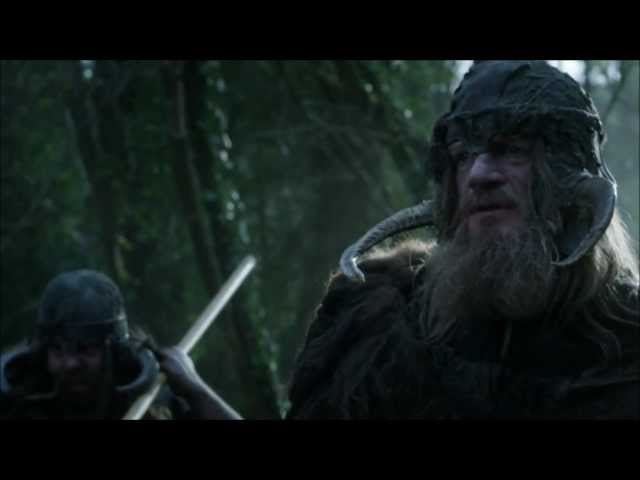 Identity

Mercenary in 'Game of Thrones', 2011-present.


Appearance
Broad, brooding and bearded, with a big blade he's not shy of using on behalf of his employer.
Demeanour
Surprisingly fair-minded and honorable, although with a wit that's more broadsword than rapier. At least he doesn't break into song.
Hugh Laurie
Identity

Toff in 'Jeeves and Wooster', 1990-93.


Appearance
Nothing but the very best threads for the archetypal (satire of the) British fop. No monocle, but near-permanent idiotic grin.
Demeanour
'Mentally negligible,' according to Jeeves, but wore his gormlessness lightly, seducing ladies and charming viewers with his bumbling ways.
Identity

Doctor in 'House', 2004-12.


Appearance
Shaves as often as he laughs which, given his chronic leg pain requires a cane and drugs, isn't often.
Demeanour
Wry, ornery and supersmart. This century's Sherlock Holmes, until Benedict Cumberbatch came along.
Best selling Time Out Offers
Support Time Out
We see you're using an ad-blocker. Ad revenue is Time Out's main source of income. The content you're reading is made by independent, expert local journalists.
Support Time Out directly today and help us champion the people and places which make the city tick. Cheers!
Donate now