Ade in Adland
Tue Sep 3, 8-9pm, ITV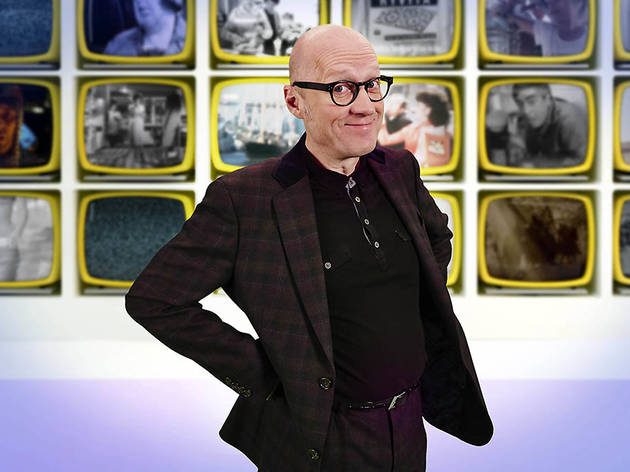 Episode one
Presenter Ade Edmondson defines this new two-part series as one exploring how ads mirror our tastes, but of course it's little more than a thinly veiled chance to laugh at all the old ads that have defined ITV since its launch in 1955.

Nowt wrong with that of course, and Ade's tongue-in-cheek links featuring terrible puns and one-liners from a brightly coloured virtual set clearly signify that we might be in media studies world, but it's media studies lite, and we'll have a bloody good laff as we study obvious gems like the Smash ad, curiosities like Beryl Reid in a 1950s beer ad, and slyly subversive ads like Heinz's anti-Thatcher beans one.

Sandwiched between them are the glorious booze campaigns for the likes of Campari, Cinzano, Carling and Fosters, and lots of spot-the-celeb opportunities as June Whitfield, Terry-Thomas, James Bolam and Stanley Baxter star in fun mini-sitcoms – the former two as Anne Hathaway and William Shakespeare in a Birds Eye ready-meal ad, no less.

In showing how these three-minute vignettes mirror our tastes, it ably does what it says on the tin (to quote another popular ad), and who can argue with that? Just don't be surprised that it's a tin of Space Invaders pasta in tomato sauce rather than a tin of gourmet cassoulet.
Sponsored listing
Kanada-Ya
The almost constant queue outside the original Kanada-Ya in Covent Garden, gives a hint as to how well these guys know their way around a ramen. This second branch, in Soho, should theoretically make getting your lips on one a little easier. But don't count on it.  Here, as at the original, the speciality is tonkotsu ramen, with a broth made from pork bones simmered for 18 hours. The 'original' adds hand-pulled noodles (cooked to order: extra firm, firm, regular or soft), chashu pork, wood ear mushroom, nori and spring onion. You can also add more noodles, ma-yu (a charred black garlic sauce), karamiso (a spicy red miso paste), extra nori or a hanjuku egg.  The Haymarket branch extends the ramen offer with a broth made from corn-fed chicken bones, another with a porcini truffle paste and a vegetarian option made with a broth made from porcini and soya milk. Karaage, gyoza and korokke also feature. 
Venue says: "Looking for a delicious vegetarian dinner this evening? Then try our new and ever-so wholesome vegetarian-ramen!"
You might also like