Ade in Adland
Tue Sep 3, 8-9pm, ITV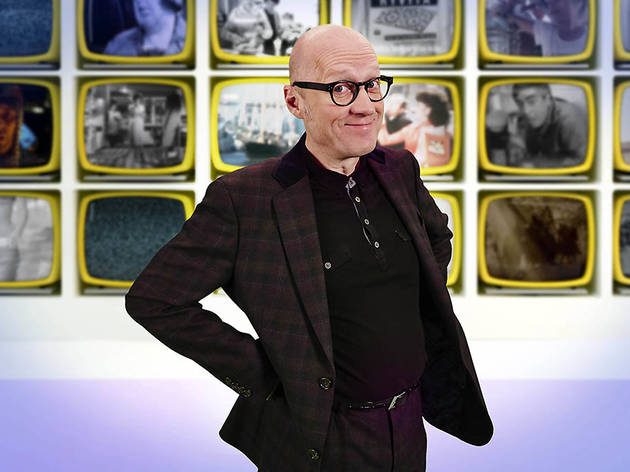 Episode one
Presenter Ade Edmondson defines this new two-part series as one exploring how ads mirror our tastes, but of course it's little more than a thinly veiled chance to laugh at all the old ads that have defined ITV since its launch in 1955.

Nowt wrong with that of course, and Ade's tongue-in-cheek links featuring terrible puns and one-liners from a brightly coloured virtual set clearly signify that we might be in media studies world, but it's media studies lite, and we'll have a bloody good laff as we study obvious gems like the Smash ad, curiosities like Beryl Reid in a 1950s beer ad, and slyly subversive ads like Heinz's anti-Thatcher beans one.

Sandwiched between them are the glorious booze campaigns for the likes of Campari, Cinzano, Carling and Fosters, and lots of spot-the-celeb opportunities as June Whitfield, Terry-Thomas, James Bolam and Stanley Baxter star in fun mini-sitcoms – the former two as Anne Hathaway and William Shakespeare in a Birds Eye ready-meal ad, no less.

In showing how these three-minute vignettes mirror our tastes, it ably does what it says on the tin (to quote another popular ad), and who can argue with that? Just don't be surprised that it's a tin of Space Invaders pasta in tomato sauce rather than a tin of gourmet cassoulet.
Sponsored listing
Gladstone Arms
Beloved pubs getting turned into blocks of flats is a depressingly common narrative in London. So it's heartening that Borough's The Gladstone, having been condemned to the property developer's wrecking ball in late 2016, has reopened six months later, having been declared an asset of community value and taken on by a new team. Hooray for that. Old regulars needn't panic – the much-loved live music offering is still intact. Elsewhere, the new-look Glad brings few surprises: a craft beer offering, a menu of small plates, reclaimed furniture and the obligatory canopy of filament lightbulbs. Even if you've never set foot in the place, you'll feel like you've been here before. On my visit, the draught line-up was solid, if a touch conservative, with Hammerton's punchy N7 pale ale the pick of the bunch. Given the pub's location, it was disappointing not to see any south London brews on the taps (except the omnipresent Meantime), though Kernel, Brew by Numbers and Partizan all featured in the bottle fridge. Food lacked finesse, though: Japanese-style fried chicken ought to have come with something to dunk it in, while nicely crisp chips were in need of some seasoning. Still, most people won't come to The Glad for two-thirds of Belgian sour and a gourmet feed – they'll come for the cosy, friendly atmosphere, up-close live music and to bask in the fact that for once – just once – developers got told to do one.
Venue says: "Make sure to check out our Big Birthday Bash as we turn one year old (again). Beer, canapes, live music and more – book now!"
You might also like