Burma, My Father and the Forgotten Army
Sun Jul 7, 9-10pm, BBC2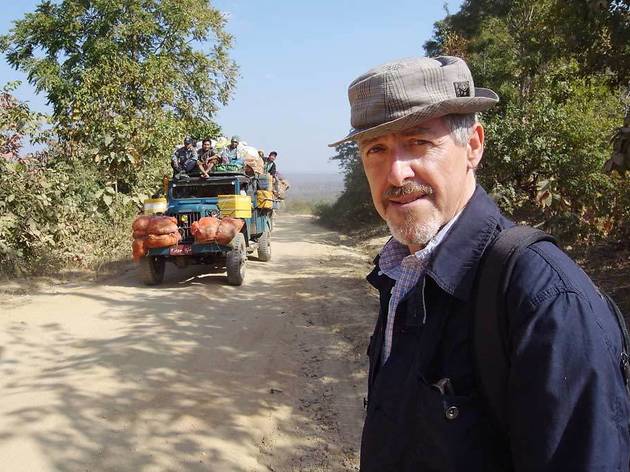 While many of us may be dimly aware of the Burmese campaign of World War II, Griff Rhys Jones's excellent documentary lays bare the bizarreness and brutality of it. Griff's dad, you see, served in the jungles against the Japanese as a medical officer with the West African division. Unsurprisingly, while most officers were white, the vast majority of soldiers were black – Gold Coast natives were deemed ideal for this particular theatre of war, with an in-built resistance to malaria and their tradition of head-carrying more effective in negotiating such terrain.

Griff travels first to Ghana (formerly the Gold Coast) and then to Burma, talking to veterans and discovering why his father was so reluctant to discuss his experiences: this was warfare at its most gruesomely unforgiving, with Griff's dad one of the men to decide which of the many casualties were worth using sparse resources to save. It's a fair and revealing documentary about the costs of war: did defeat of the Japanese and the inception of successful independence campaigns in Burma and Ghana justify the mistreatment of African veterans and human sacrifice on such a horrific scale? Griff, to his credit, doesn't always seem entirely sure.

Sponsored listing
The George
Opening its doors for the first time in 1865 and following a rebuild in 1932, The George is a prominent pub in the Isle of Dogs. Standing tall after all these years, there's a sense of community and familiarity about the place that sits just opposite Crossharbour DLR station. However, it's not all old school East End pie and mash - which is on the menu – The George offers up bottomless brunches every Saturday with a choice of prosecco, Bloody Mary's and a range of eggs. Sunday roasts are also a staple here, followed by classic desserts including sticky toffee pudding and apple crumble. Overall, a worthy pub survivor from times gone by that's been lovingly restored.