Doctor Who
Sat Apr 6, 6.15-7pm, BBC1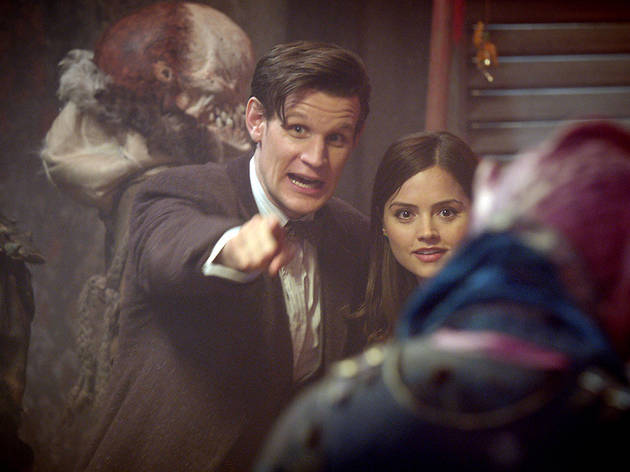 Series seven, episode eight
Plenty of backstory for Clara tonight as the Doctor eases her into life as a Time Lord's companion with a trip to the distant planet of Akhaten. Handily, the pair have arrived just in time for an ancient ceremony called the Festival of Offerings. Experienced Who-fanciers will check out that name and anticipate trouble – and they'd be right. Could Clara's new friend, a little girl called Merry, be in danger?

This series hasn't really established a compelling narrative through-line yet and the jury remains out on Jenna-Louise Coleman, who is sometimes guilty of putting smart-arsery ahead of genuine warmth. Still, Karen Gillan's Amy Pond left some big shoes to fill so it seems only fair to give her time. This is still as good as primetime family entertainment gets.
Sponsored listing
Barrio Shoreditch
This Shoreditch High Street spot is the east London outpost of the Barrio chain - a group with three bars specialising in cocktails, DJ sets, live music and food of a Mexican inflection.  There's a Latin slant to much of the music, with special events, DJ nights and live sets welcoming all things samba, a few Cuban beats, homages to Mexico and nights given over to the tango. They get the odd (relatively) big-name DJ in, too.  Cocktails prove big sellers - especially during the popular happy hours. Expect tequila, rum and cachaca to play lead roles in Brazilian ladys, pinata palomas, hand grenade highballs and the Barrio zombie - a sharing cocktail served in a porcelain lucha libre mask. Bites to eat include tacos, quesadillas, empanadas and nachos.
You might also like