Doctor Who
Sat Apr 6, 6.15-7pm, BBC1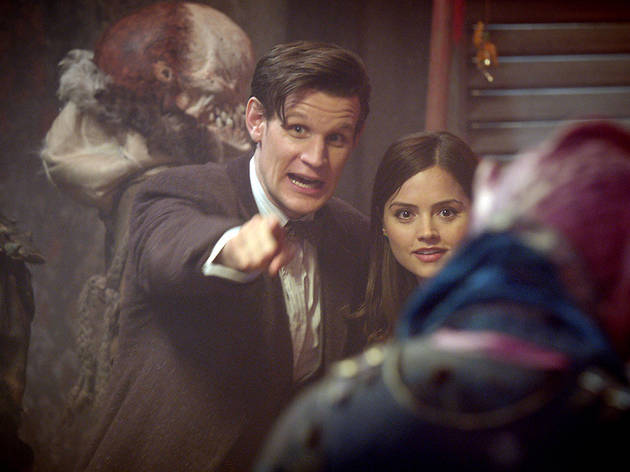 Series seven, episode eight
Plenty of backstory for Clara tonight as the Doctor eases her into life as a Time Lord's companion with a trip to the distant planet of Akhaten. Handily, the pair have arrived just in time for an ancient ceremony called the Festival of Offerings. Experienced Who-fanciers will check out that name and anticipate trouble – and they'd be right. Could Clara's new friend, a little girl called Merry, be in danger?

This series hasn't really established a compelling narrative through-line yet and the jury remains out on Jenna-Louise Coleman, who is sometimes guilty of putting smart-arsery ahead of genuine warmth. Still, Karen Gillan's Amy Pond left some big shoes to fill so it seems only fair to give her time. This is still as good as primetime family entertainment gets.
Sponsored listing
Aya Cuisine
This Lebanese restaurant is just round the corner from South Wimbledon station, off Merton Road. There's an extensive menu of all things Middle Eastern, with starters including al-rahib (grilled aubergine), chilli hummus, falafel and lamb sambusek (deep fried pastry filled with minced lamb), followed up with a selection of meat cooked on a charcoal grill, hearty stews and fish dishes. The restaurant is pretty spacious with exposed brickwork and long oak tables. If you don't want to sit in, however, there's a takeaway service available so you can chow down on dishes in the comfort of your own home.
Venue says: "We are delighted to be offering a 10% discount to all Wimbledon tennis visitors, just show us a valid ticket to retrieve your discount."
You might also like