Doctor Who
Sat Apr 13, 6-6.45pm, BBC1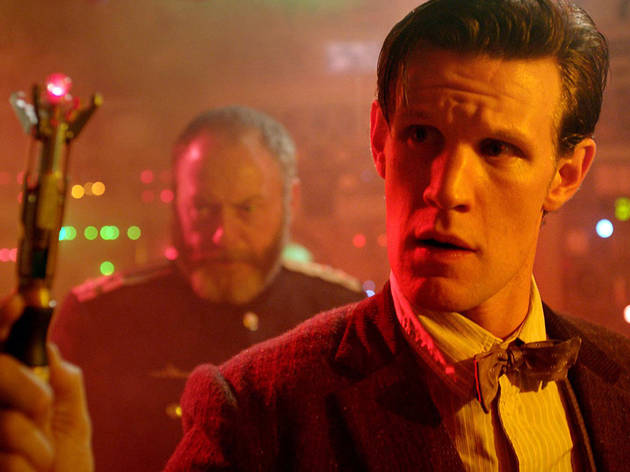 Series seven, episode nine
The lumbering, rubbery Ice Warriors were one of the more rubbish monsters of 'Doctor Who' past, but if anyone could make them credible foes, it's fanboy and series regular Mark Gatiss. Tonight's episode relocates 'Alien' to a Soviet nuclear submarine at the height of the Cold War when an over-eager junior officer defrosts a mystery creature a little prematurely. Thus the scene is set for a monster hunt in a confined space, with a jittery crew and with global survival at stake.

The scares are resolutely (and understandably) PG-rated and it errs on the familiar side in plot and execution, but David Warner turns in a nice performance as a mad professor with a penchant for '80s synth pop. And Matt Smith continues to sell everything with just as much sparkle and conviction as when he first donned the bow tie – if, as rumours suggest, he's off at the end of the year, he'll be sorely missed.
Sponsored listing
Le Relais de Venise l'Entrecôte
This Soho branch is one of four London restaurants from a group that kicked off with a Paris original, back in 1959. That one's still going strong, and the expansion has now taken in New York, too.  They've made their name with the only dish on the main menu: steak-frites. It's preceded by a simple green salad with walnuts and a mustard vinaigrette – and there are a few French desserts and cheeses to follow – but most head here solely for the USP.   The steak is cooked to order and served not with the traditional herb butter, but with their own 'secret' sauce, apparently guarded closely by the daughter of the original owner, Paul Gineste de Saurs. It comes accompanied by a bucket-load of top-notch fries. A short selection of wines is offered, too. 
Venue says: "The best steak frites in London!"
You might also like