Doctor Who
Sat Apr 13, 6-6.45pm, BBC1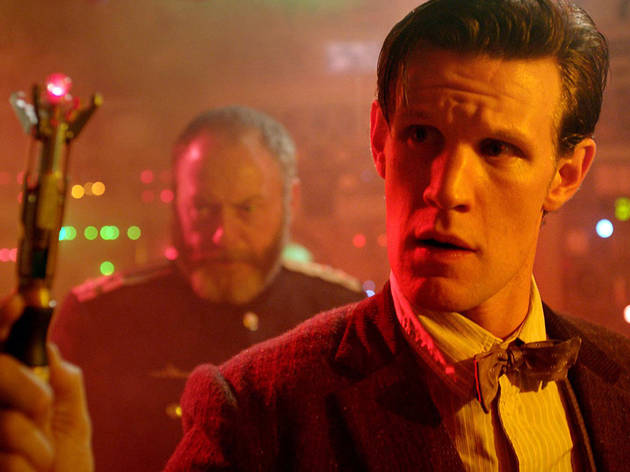 Series seven, episode nine
The lumbering, rubbery Ice Warriors were one of the more rubbish monsters of 'Doctor Who' past, but if anyone could make them credible foes, it's fanboy and series regular Mark Gatiss. Tonight's episode relocates 'Alien' to a Soviet nuclear submarine at the height of the Cold War when an over-eager junior officer defrosts a mystery creature a little prematurely. Thus the scene is set for a monster hunt in a confined space, with a jittery crew and with global survival at stake.

The scares are resolutely (and understandably) PG-rated and it errs on the familiar side in plot and execution, but David Warner turns in a nice performance as a mad professor with a penchant for '80s synth pop. And Matt Smith continues to sell everything with just as much sparkle and conviction as when he first donned the bow tie – if, as rumours suggest, he's off at the end of the year, he'll be sorely missed.
Sponsored listing
Rossopomodoro Covent Garden
This chain of Neapolitan restaurants must be doing something right - from humble roots back in Naples it's grown into a group of more than 80 venues worldwide. There are eight now in London, including this branch, on Monmouth Street. The chain's ethos is one that sticks to those Neapolitan roots. The food menu ranges from freshly baked breads, bruschetta and antipasti platters to salads, classic Italian pasta dishes and a house special of black ink linguine with prawns and cherry tomatoes. The stretchy, chewy pizzas are made with Neapolitan flour and given a blast in the wood-fired oven. The wine list sticks to Italy, and most are available by the glass. There's Birra Moretti, spumanti and limonata made from Sorrento lemons, too. A short cocktail list includes rossinis, negronis, bloody marys and espresso martinis.
Venue says: "Take advantage of our new lunch deal. Two courses for only £9.95. Our lunch deal is available from Monday to Friday."
You might also like