Dr Who: The Doctors Revisited
Sat Oct 12, 2-2.30pm, Watch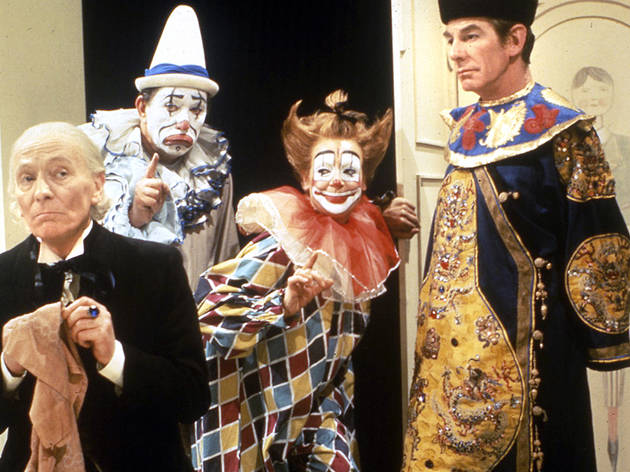 Episode one
You could see this series about each of the Doctor's incarnations as an opportunity for Watch to jump on Doctor Who's fiftieth anniversary bandwagon, but actually each episode is a lovely chance to not only learn about each doctor, but about the eras and cultural milieu in which they were created, from frivolous things like fashions and haircuts to deeper aspects such as morals and attitudes.

It's all intelligently explored by an A-list roster – among them Steven Moffat, John Barrowman, David Tennant and Neil Gaiman – many of whom share dark memories of the stern, rather frightening first Doctor, as played so effectively by William Hartnell in the manner of a grumpy Edwardian grandfather. Older viewers will possibly share those views, but may well have forgotten – as I had – that two of the Doctor's earliest companions were sensible, down-to-earth teachers Barbara Wright and Ian Chesterton, possibly put in place to deal with adult issues such as the conundrum of changing events through time travel long before 'Star Trek's prime directive or 'Back to the Future' came along?

Along with the insightful contributors, there's the sheer pleasure of seeing the first appearance of the Daleks, the introduction of assistants, the monsters… a treat.
Sponsored listing
Greenwich Market
This famous market has been around for quite a while, with its history stretching all the way back to 1737. What the original stallholders would make of today's mix of record stores, fashion shops, contemporary art galleries, tattoo studios and spas is anyone's guess. They'd probably be okay with the antiques, though. The market is open throughout the week, with many of the venues open every day but some sellers operating on specific days. Shops include Rush Hair, The Flood Gallery, Beadoir Jewellery, Beauty and the Bib, Oliver Bonas and Waterstone's. Restaurants include Bill's, Champagne + Fromage, Cafe Rouge, Sticks 'n' Sushi, GBK and Bianco 43. 
Venue says: "Park It in the Market is tonight! Free event. Vintage cars and bikes, street food and craft beers. From 7pm"
You might also like