Meerkats: Secrets of an Animal Superstar
Fri Oct 11, 9-10pm, BBC2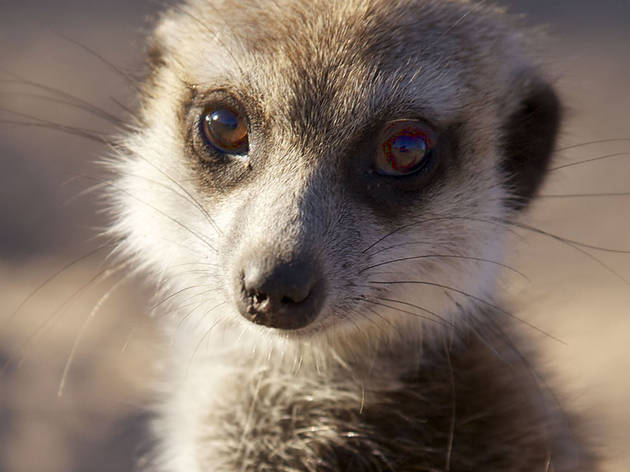 'Meerkats United' has a lot to answer for. The natural history programme astonished viewers everywhere in 1987, introducing us to the world's most cooperative, community-minded mammal and turning these cuddly cuties into superstars long before Aleksandr Orlov and his clan from Meerkova came along. In this visit to the Kalahari, David Attenborough updates us on just how popular these incredible mammals are, and how irresistible they've proved to a team of researchers led by Cambridge zoologist Tim Clutton-Brock, who has been working with them in the world's longest animal study after, yes, seeing 'Meerkats United'.
Thousands of hard-boiled eggs (their favourite food) later, Clutton-Brock has built a research team that has learned more about the meerkats than ever, and here they share some of that knowledge in an absorbing doc that can't help but engage and charm the pants off us. It's not all sweetness and light, with a seemingly brutal eviction of offspring in amongst the sophisticated alarm systems, selfless sentinels and social learning, but there's a twist that only goes to illustrate just how remarkable these mammals are. Simples? Anything but.
Sponsored listing
Premises Café & Bistro
You might hear a ditty or two at this Haggerston café-cum-bistro - it's attached to the Premises rehearsal and recording studio, on Hackney Road. You might even see a famous face, though your best bets are via the signed photos of the likes of Guillemots, Terry Callier and, er, Charlotte Church.  The kitchen here knocks out plates from breakfast 'til late, with everything from full Englishes and veggie breakfasts to Mediterranean lunches, an Ottoman lamb and chicken casserole, moussaka and shish kebabs, cooked on a charcoal grill. Tables out front prove popular come summertime. 
Venue says: "Come and try our homemade traditional Turkish meze and barbecue dinner menu available after 5.30pm all week!"
You might also like