The Americans
Sat Aug 24, 9.55-10.50pm, ITV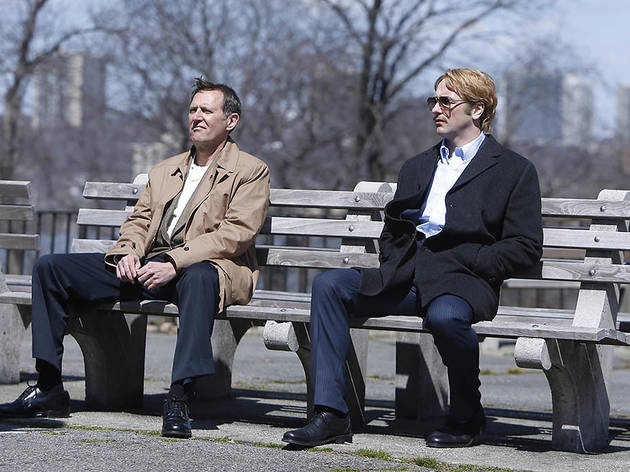 Series one, episode thirteen
Having threatened to all series, tonight's finale delivers genuine five-star thrills. The KGB has two big wins on the horizon: a high-level meeting in Caspar Weinberger's office and a high-ranking US colonel poised to spill the beans. At least one of these, as we know, is a trap laid by the FBI – but might the suspicions of the Jenningses may be misdirected?

As Elizabeth and Philip debate who will play the martyr and take on the more dangerous assignment (leaving the other to look after the kids, perhaps for good, in another neat splicing of the personal and political), it appears the key to the whole conundrum lies with Nina, who's been given two offers she can't refuse. Even Claudia gets to display a spark of humanity in a superbly paced and affecting episode which sums up this series' impressive achievement: the history may be familiar, but its individuals retain the capacity to surprise.

While 'The Americans' may not have gathered 'Homeland'-esque ratings for ITV, we sincerely hope they stay the course and sign up for series two; it's been a gripping ride.
Sponsored listing
La Patagonia
It's all about traditional Argentine cuisine and culture at this Camden Town restaurant and bar. Much of the food comes hot from the parrilla charcoal grill and all of the wine is sourced from Mendoza, in the western Argentinean foothills of the Andes. And if you want even more Argentine bang for your buck? There's tango each month - music and dance.  Meat plays a lead role on the food menu. Dishes range from grilled sweetbreads, empanadas and morcilla (an Argentine black pudding) to loin of lamb served with a mint and coriander chimichurri, chicken escalope and brocheta de carne - a skewer of beef fillet with bacon, Spanish sausage and grilled vegetables. Steaks, unsurprisingly, are a particular strong point, with cuts such as lomo, sirloin, rib-eye and asado de tira - beef ribs cut across the ribcage - cooked on that charcoal grill. It's not all meat, though. Vegetarian options come courtesy of spinach and ricotta ravioli, Argentine salads and calabaza con humita - a dish of stuffed butternut squash with a corn and béchamel sauce filling.  Imported beers from Quilmes and Bolú Porteño feature alongside a wine list rich in quality reds - the selection of malbecs is especially extensive. Keep an eye out for additions from the province of Neuquén - a burgeoning wine region at the northern end of Patagonia.
Venue says: "Come and enjoy meals from the parrilla and others such as milanesas and empanadas or delicious vegetarian and healthy dishes as well!"