The Men Who Made Us Thin
Thu Aug 22, 9-10pm, BBC2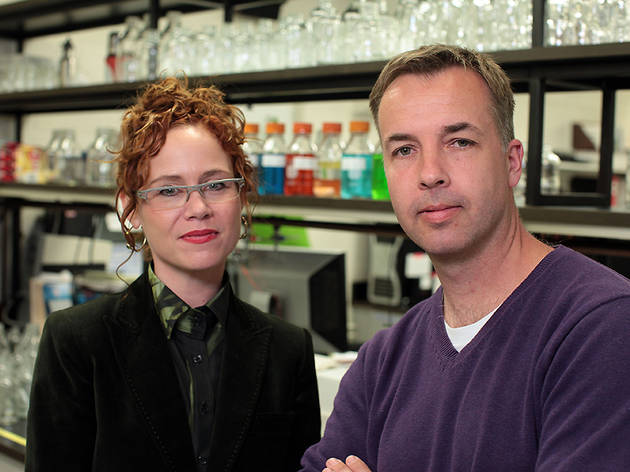 Episode three
Jacques Peretti continues his series about the diet industry with a look at the definition of a healthy Body Mass Index (BMI) and how its reclassification offered a huge opportunity for the food, medical and drugs industries to make a killing.

When Professor Philip James, with more than £1m of funding from drugs companies, determined that a BMI of 27 was no longer healthy and set 25 as the new threshold, 29 million Americans immediately became classed as overweight. James is a good, concise contributor: categorical in his denial of companies having any agenda, even as their possible consumer base expanded by millions overnight.

From here, Peretti constructs a fascinating doc that never flags, keeping our interest by including everything from an interview with photographers' agent Danny Hayward, who recalls a staged campaign with Jade Goody that spanned six months of yo-yo weight loss issues, to Michael in Malmo, trialling a new device enabling him to eat whatever he wants, chew it very thoroughly, then disgorge some 30 percent of it immediately via a tube he attaches to his stomach… Think bulimia but from a different body part. Though probably best not to think about it too much.
Sponsored listing
L'Osteria 57
This Holborn Italian has many of the hallmarks of a traditional trattoria: it's family-run, the menu is full of recognisable regional dishes and they do a good line in authentic pizza. Well, there's a ham and pineapple option but there has to be some concession to the palates of its adopted nation, right?  Elsewhere on the menu it's starters of Parma ham and melon, bruschetta and antipasto misto alongside spaghetti alla puttanesca, linguine Genovese, gnocchi al formaggi and risotto di mare. Secondi options include bistecca di manzo, veal milanese and salsiccia toscana. And the pizzas? Napoli, marinara, rustica, calzone, piccante and the tropicana, should you want to veer from tradition. 
Venue says: "L'Osteria 57 is happy to announce that we are offering 10% off on all take away food!"