Dante Fried Chicken Wednesdays at Short Order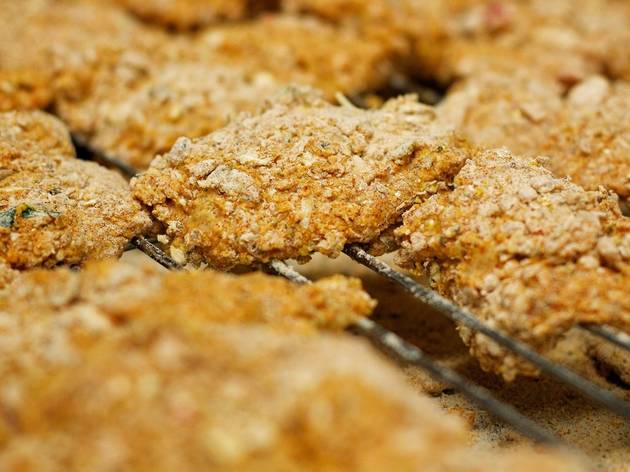 Every Wednesday in November Dante Gonzales of Dante Fried Chicken will be serving up favorite chicken dishes at Short Order. Here's the chicken-tastic lineup:
Nov 13: OG Minnie May's Chicken (classic bone-in chicken with coleslaw and mac n' cheese).

Nov 20: Dante's #47 Fried Chicken (jalapeño-peanut sauce, mush coconut roti cakes)

Nov 27: DFC Fried Turkey with sweet potatoes, cranberry chutney, and roasted brussels sprouts.
The chicken craze kicks off Wednesday, November 13 with $8 cocktails in celebration of their fall cocktail menu launch. Long story short: Wednesdays are not a good day to be vegetarian.