Your ultimate guide to hotels
Your critical guide to the best hotels and B&Bs in the city
Hotels in Hollywood and West Hollywood
Hotels in Downtown LA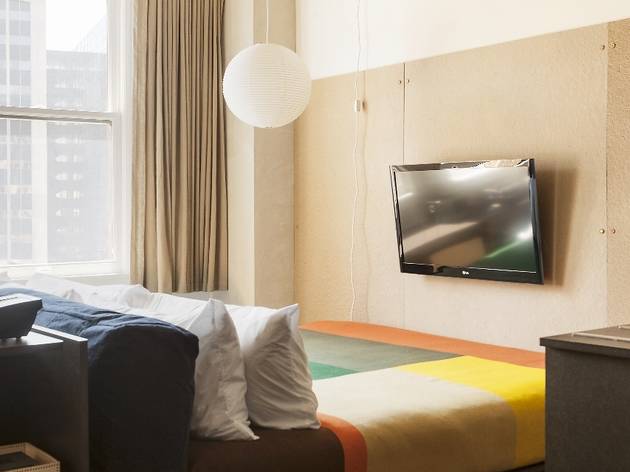 Ace Hotel Downtown Los Angeles
One of the most anticipated openings of 2014, Ace Hotel's new DTLA digs are helping to turn the tide on the Broadway theater district. Housed in the former United Artists building, the hotel pays homage to LA's essence—a seamless harmony of California minimalism and downtown LA's signature art deco style. Plus, the historic United Artists Theatre was restored, and it's now available for events of all kinds. Inside, the hotel has exposed concrete galore with sleek fixtures and furniture, plus a bar and restaurant that are destination enough for locals. Guests stay in thoughtfully designed rooms with plenty of amenities, plus a state-of-the-art fitness center, rooftop pool and lounge, and more.
Check prices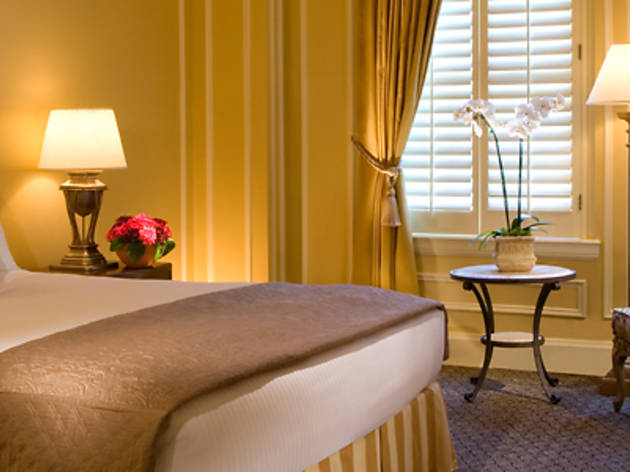 Millennium Biltmore
Built in 1923, the Biltmore retains the Italian-Spanish renaissance elegance that once enticed such dignitaries as Winston Churchill and JFK. The ground level is striking, one gorgeous room after another peeling off the exquisite lobby; a number of them, such as the Crystal Ballroom and the Gold Room, are available only for private hire, but if there's no event being staged and you ask nicely at reception, someone will show you around. Next to such extravagance, the rooms can hardly compete, but they're comfortable in an old-fashioned way.
Check prices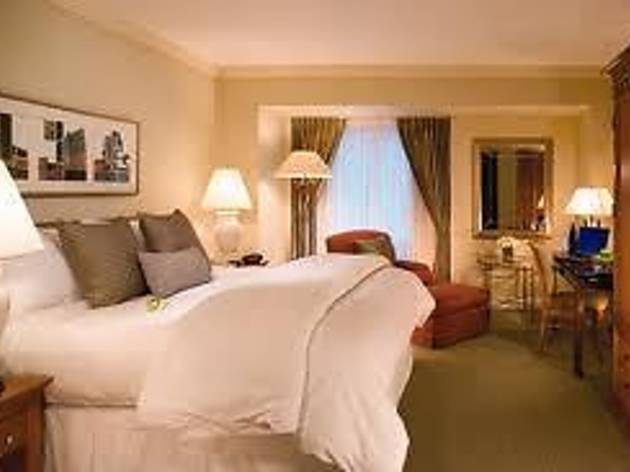 Omni Los Angeles
Located close to Downtown's growing cultural district, the Omni offers theater and concert packages for those wanting to come here and catch a show or attend a party. However, this is chiefly a business hotel, and an efficient one. Decorated in slightly gloomy shades of taupe and olive, the bedrooms are comfortable; 'club level' guests get butler service, free breakfasts and cocktails. Other amenities include a smallish pool and a largish exercise room.
Check prices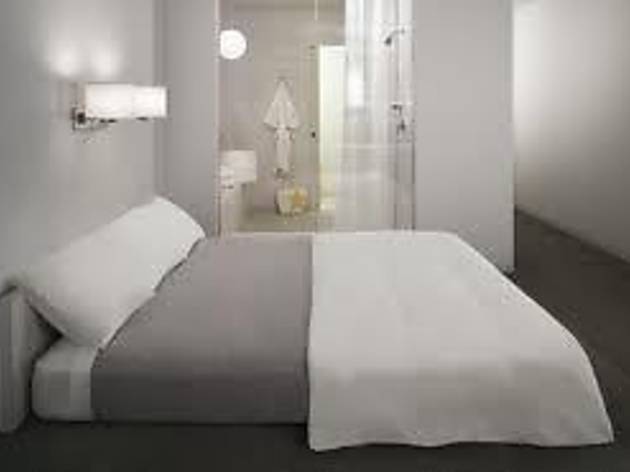 Standard Downtown
The Downtown version of the Sunset Strip shag pad pokes fun at jet-setting '60s bachelors, with the lobby setting the swinger-style tone. Rooms come equipped with platform beds, tubs for two and peek-a-boo showers. Complete with DJs, vibrating waterbeds and views, the rooftop pool bar can be a tough ticket on weekends for non-guests; you'd do as well to hang out in the ground-level bar.
Check prices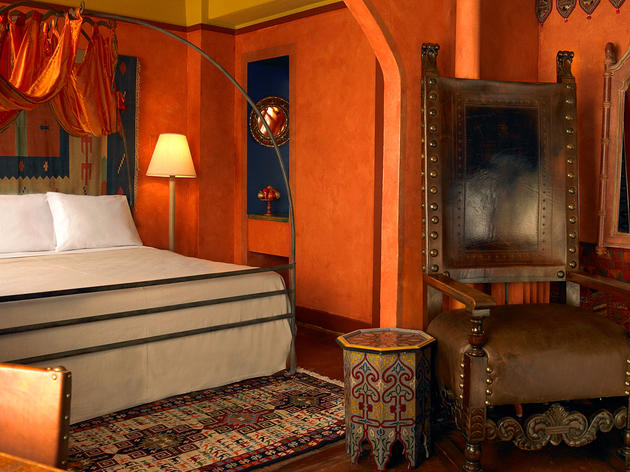 Hotel Figueroa
This striking hotel is a dramatic mix of Morocco and Mexico, and oozes the kind of charisma boutique hotel designers so often fail to achieve. Built in 1925 as a YWCA, the Figueroa is now more exotic, but it's still an absolute bargain. The hotel's airy lobby is a potpourri of Moroccan chandeliers, huge cacti and woven rugs; toward the back, there's a low-key bar and a lovely pool area that's at its atmospheric best after dark. The rooms, which vary in size, are done out in funky casbah chic with Mexican-tiled bathrooms. Amenities are few and far between, but they're not really the point.
Check prices