The 50 best road trip songs of all time
Hit the road, Jack, and crank up the dial with our definitive list of the best road trip songs ever made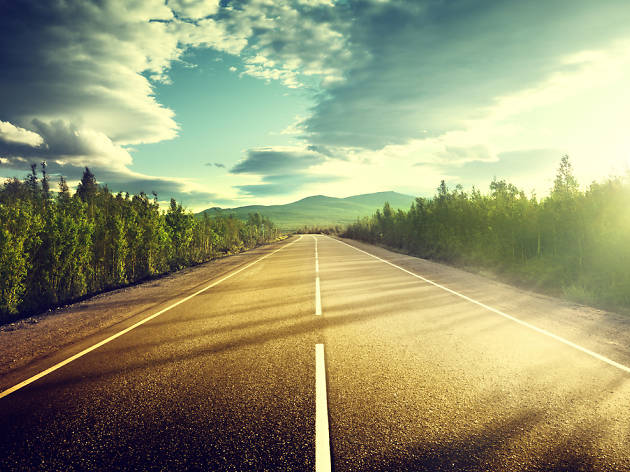 Don't get us wrong—we love the city. The hustle and bustle, the colorful characters, the endless list of things to do… There isn't anything quite like it. But sometimes you get that itch to escape for a while, and the lazy, hazy days of summer are the perfect time to embark on that classic American tradition: the road trip. Of course, you can't drive in complete silence—well, you can, but the very thought of that is giving us a flat tire—so we've compiled our list of the best road trip songs to get your motors running and kick your highway journey into high gear.

Whether you're venturing on a weekend getaway, driving through the night to get to your sweetie or ambitiously tackling a cross-country trip across all 50 states, we have the tunes to keep your engines purring. Classics from the Boss, the Purple One, the Man in Black, the Cougar, the Fab Four and the Dead. Blasts from your '90s past, courtesy of Tom Cochrane, Sheryl Crow and the Proclaimers. Ditties about Chicago and L.A., and the famous route that winds between them. Songs that will have visions of Tawny Kitaen doing the splits on the hood of a Jaguar XJ (great for lonely, late-night drives) dancing in your head. So grab your keys, call up a few of your favorite travel buddies, roll down the windows, and crank up the dial. Road trip!

Written by Michael Chen, Brent DiCrescenzo, Adam Feldman, Sophie Harris, Nick Leftley, Tim Lowery, Marley Lynch, Hank Shteamer, Carla Sosenko and Kate Wertheimer.
Listen to Time Out's 50 best road trip songs of all time playlist on Spotify