Coachella festival 2017 guide
Get your Coachella festival 2017 info here, from ticket sales and pricing info to lineups, schedules and more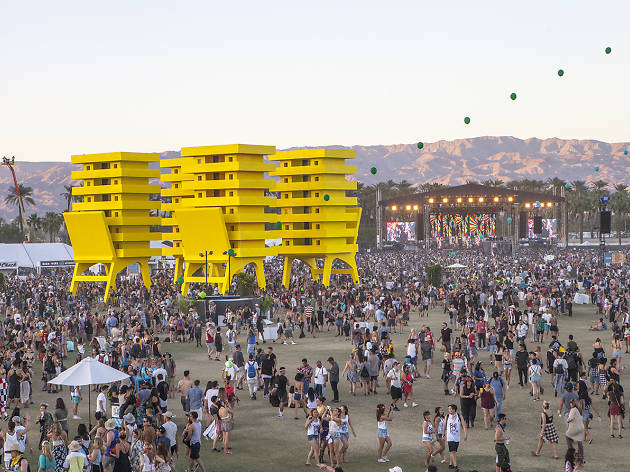 Coachella 2017 will be here before you know it. The Indio music festival kicks off a season of live music weekends around the country—put simply, all eyes and ears are on Coachella this spring. Find out who played the best sets at the pre-summer music festival, which special guest showed up, what everyone is wearing and the best things to eat and drink between sets (spoiler: food from some of the best restaurants in Los Angeles). We'll see you there, with flowers in our hair.
What are the Coachella 2017 dates?
The fest will be held over the weekends of April 14-16, 2017 and April 21-23, 2017.
When do tickets go on sale?
Presale tickets go on sale Wednesday, June 8, 2016 at 11am. Some more general admission passes will go on sale in the winter after the lineup announcement—while supples last, which won't be long. To get the lay of the ticket-buying land (and some pro tips, too), click here.
How much do tickets cost?
For the 2017 festival, GA tickets are $399, or $459 with a shuttle pass included. VIP admission is $899, and VIP parking is $150. For car camping, tent camping and Lake Eldorado prices, look here.
What's the Coachella 2017 lineup like?
We don't know yet, but you can expect the lineup to come out in January.