FYF 2013 artist spotlight: Yo La Tengo
The indie trio is still searching, refusing to coast on what it already has figured out.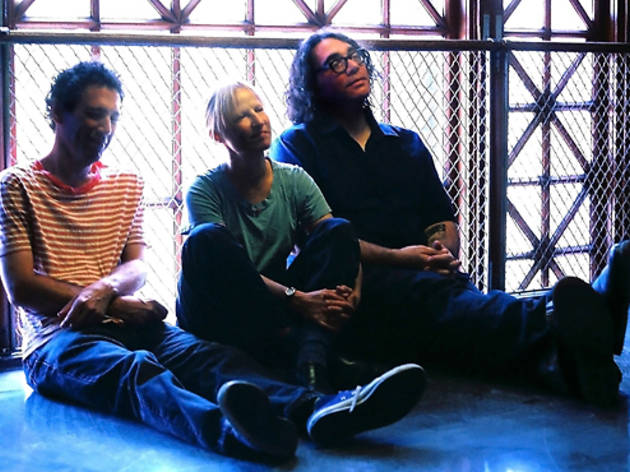 RECOMMENDED: See all FYF coverage
A thread of ambiguity runs throughout Fade, the serene but unsettled 13th album from indie-rock cornerstone Yo La Tengo. "Still unknown what's inside of you," whispers drummer Georgia Hubley on "Cornelia and Jane." "Baby, make up your mind," urges guitarist Ira Kaplan on "Well You Better." "This is it for all we know," goes one repeated line from the intense "Ohm."
That's a lot of uncertainty for a band that released its first LP in 1986, but it shows that the trio is still searching, refusing to coast on what it already has figured out. On Saturday, the heart of Hoboken, which also includes bassist James McNew, will celebrate the album's release with its patented mix of hushed vocals, crunchy guitars, insistent drumming and unmistakable sincerity. But it likely won't come to any major conclusions.
Even moments of reassurance get turned inside out. Over the throbbing bass and folky acoustic guitar of "I'll Be Around," Kaplan sings, "I'll be around to pick up your phone." But a new Phil Morrison–directed video for the song opens with nearly three minutes of Superchunk singer Mac McCaughan alone in the woods, inexplicably playing along with the tune; later, after the members of Yo La Tengo have chummily prepared a meal together, two policemen show up unexpectedly and take McNew away. In effect, the video pushes the same message conveyed by the album: There are some things you just can't know.—Brad Farberman
Yo La Tengo plays FYF Sunday, August 25th.
Download Fade on Amazon

Download Ride The Tiger on Amazon

Follow Brad Farberman on Twitter: @BradFarberman
This article originally appeared in Time Out New York on February 14, 2013.