Best subscription delivery services for everyday basics
These membership clubs take the chore out of shopping for essentials by mailing them straight to your door.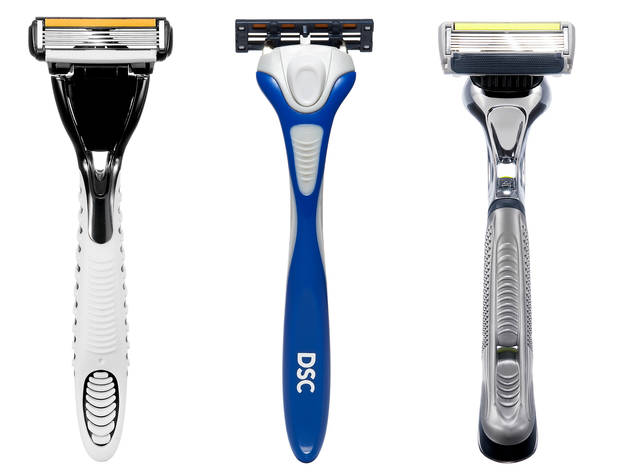 1/16
Dollar Shave Club Humble Twin, 4X and Executive razors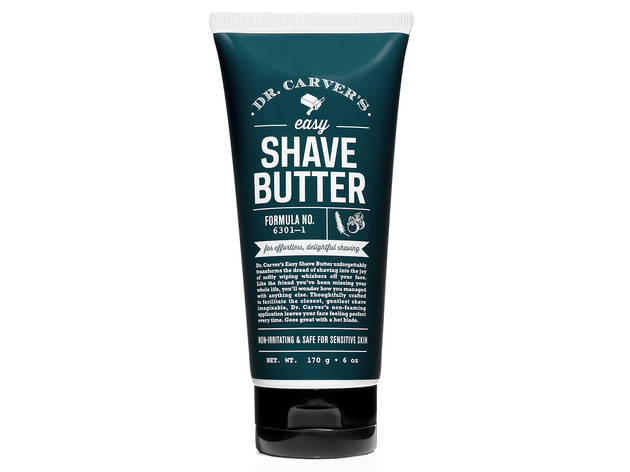 2/16
Dr. Carver's shave butter, $8, at Dollar Shave Club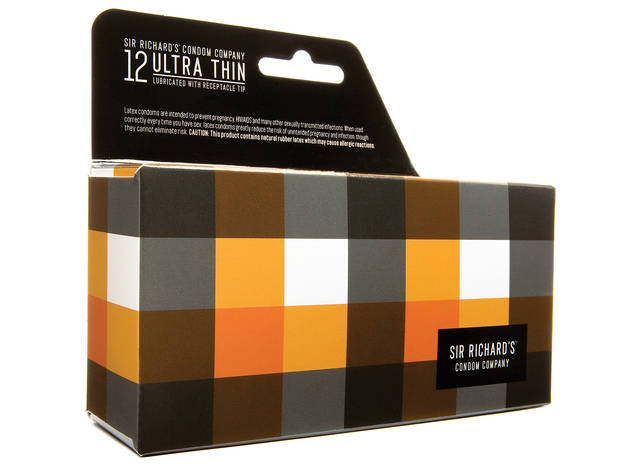 3/16
Sir Richard's Ultra-thin 12-pack condoms, $15, at Manpacks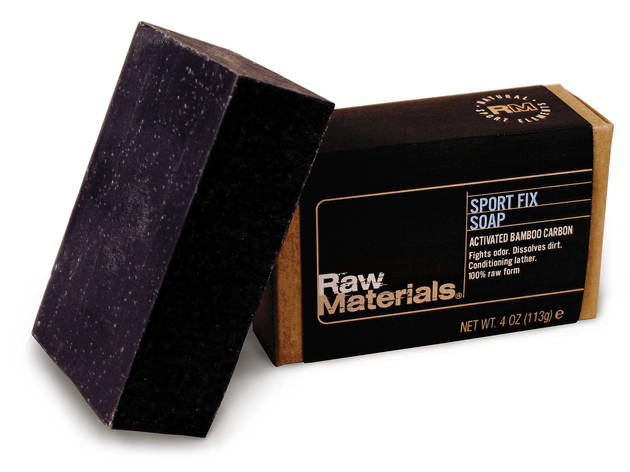 4/16
Raw Materials Sport Fix soap, $10, at Manpacks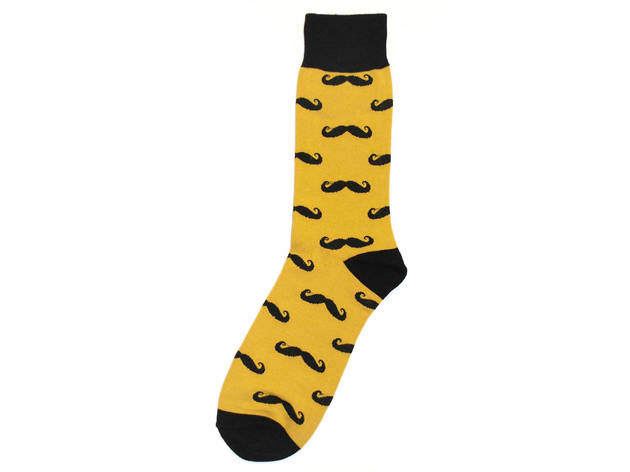 5/16
Sock It to Me mustache-print socks at Sock of the Month Club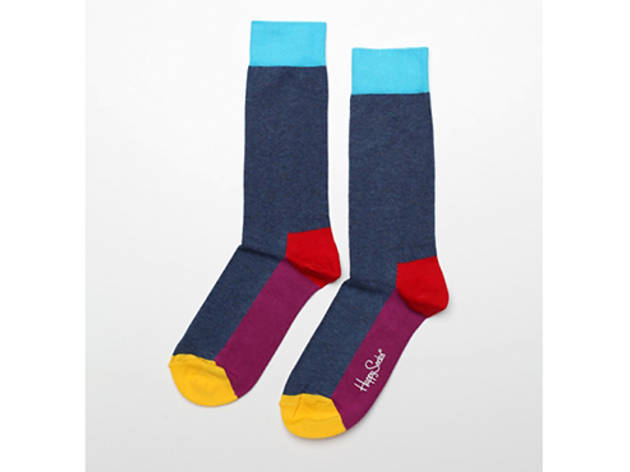 6/16
Happy Socks colorblock socks at Sock of the Month Club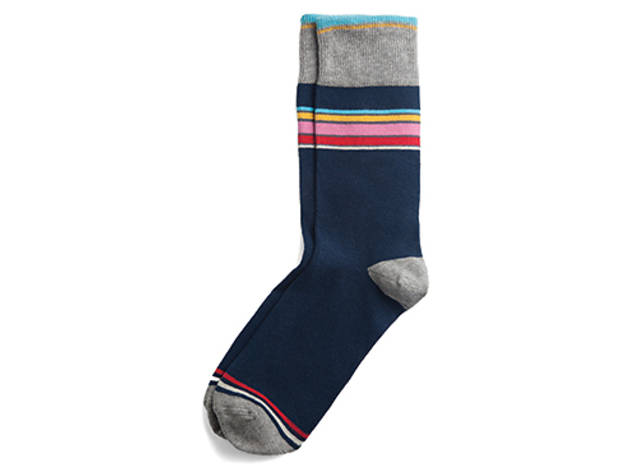 7/16
PACT multistripe socks at Sock of the Month Club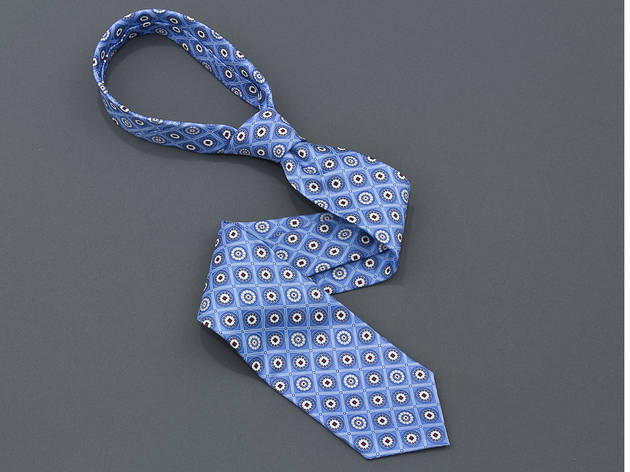 8/16
Bruno Piattelli geometric tie at Tie Society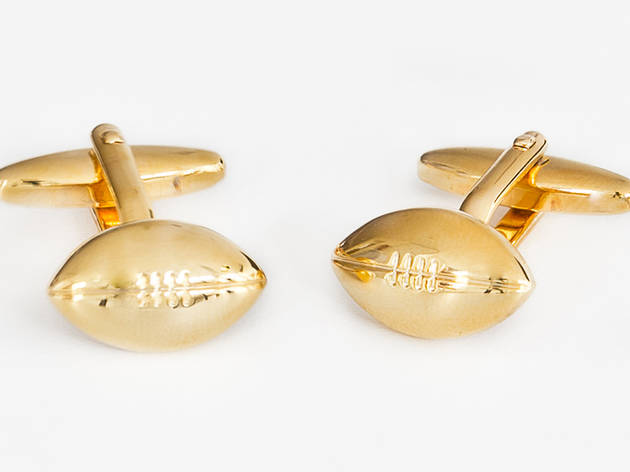 9/16
Umo Lorenzo football-shaped cuff links at Tie Society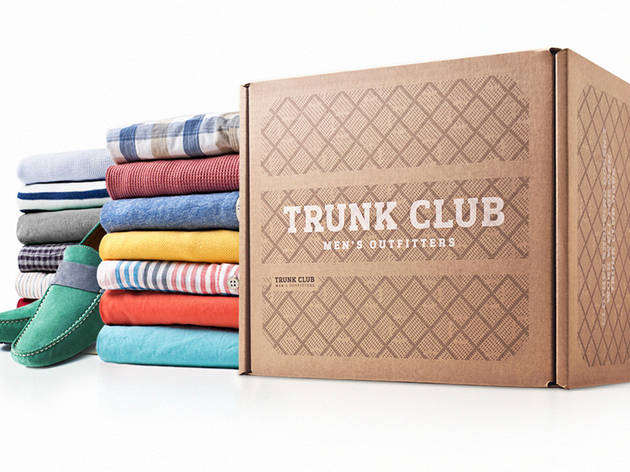 10/16
Trunk Club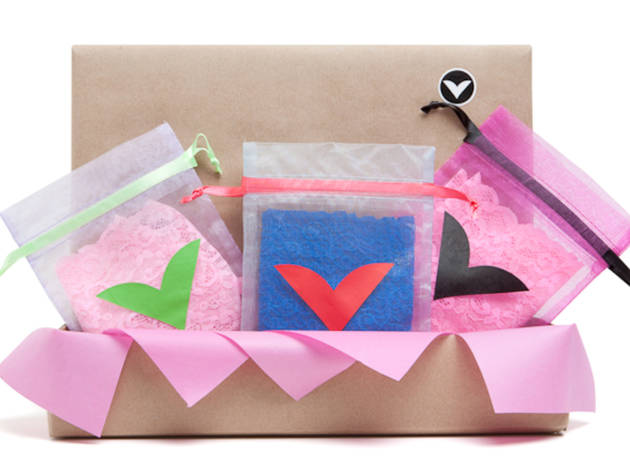 11/16
Ditsies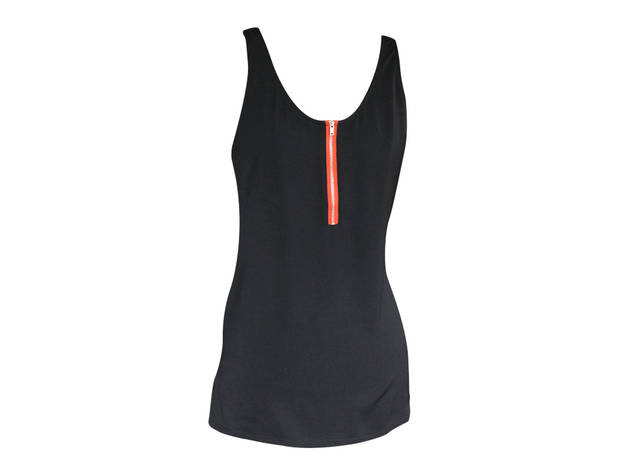 12/16
Elizabeth & Clarke zipper-detail tank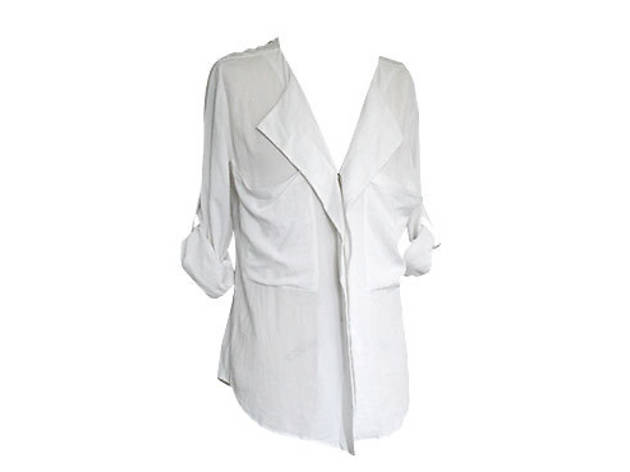 13/16
Elizabeth & Clarke foldover blouse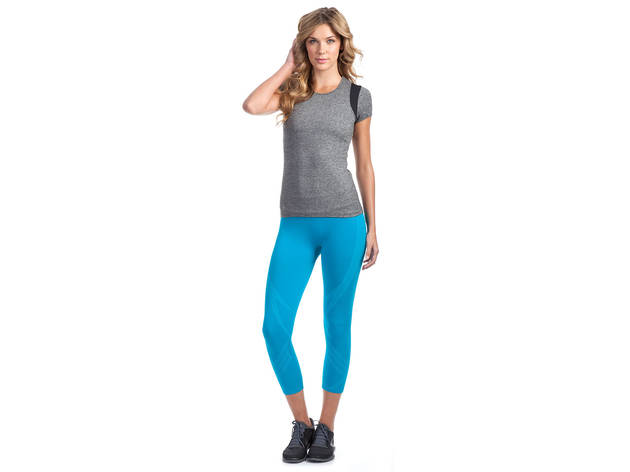 14/16
Ellie colorblock tee, $35; and capri pants, $55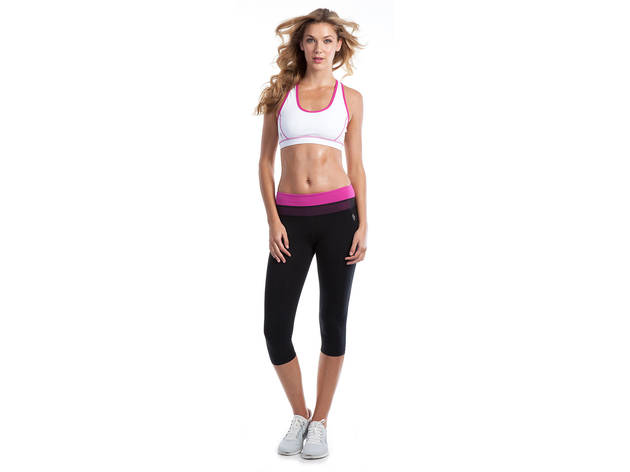 15/16
Ellie sports bra, $35; and capri pants, $55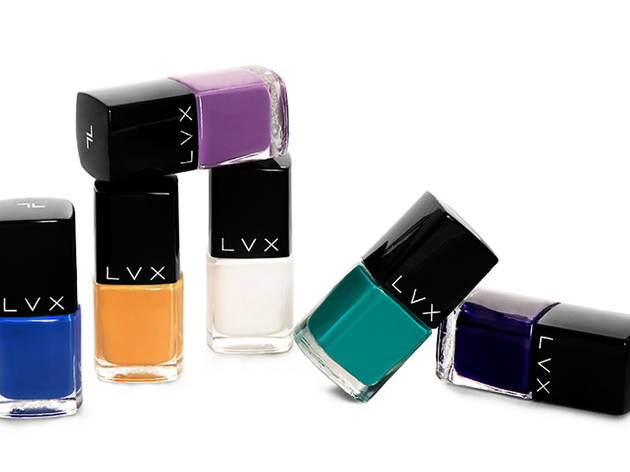 16/16
Photograph: Rachel Hanel
LVX nail polishes at Lacquerous
As much as we love shopping at LA stores, there's something undeniably appealing about having everyday essentials such as socks, underwear, razors and condoms shipped directly to your door. These membership clubs offer that convenience for mundane basics, as well as more exciting items including stylish workout gear, high-end nail polish and designer men's clothing from sought-out brands such as Eton, Jack Spade and Vince.
For men
Dollar Shave Club (dollarshaveclub.com)
This monthly razor subscription service for men made a name for itself when a zany commercial featuring founder Mike Dubin romping around the company's Gardena, California, warehouse went viral. But the two-year-old business's ability to make shopping for razor blades easy and affordable is what's kept them relevant. First, select one of three free handle models, which determines how much you'll pay each month for your set of four or five stainless-steel disposable blades: the basic Humble Twin ($1/month plus $2 for shipping); the four-blade 4X ($6/month, including shipping); or the Executive, which features six blades and a pivoting head ($9/month, including shipping). You can also add the recently introduced house-brand shave butter to any month's order for an extra $8.

Manpacks (manpacks.com)
Music-loving pals Ken Johnson and Andrew Draper launched an independent record label, So Good Music (sogoodmusic.blogspot.com), together in 2001, and parlayed their entrepreneurial and Web-design skills to start this delivery company nine years later. Recognizing that many men hate shopping for basics, the pair sought to streamline the process by creating a site that automatically mails members socks, shaving cream, body spray and even nutritional supplements that they've preselected on a quarterly basis. Load up your customizable pack with your most-used items, such as Calvin Klein boxer briefs ($15), Nivea for Men face wash ($7), American Apparel crew-neck tees ($19), Grooming Lounge hair gel ($16) and Sir Richard's condoms ($15). The cost is on a pay-per-item system; however shipping is always free. Once you register, you'll be automatically enrolled to receive a fresh mailing every three months, although you'll always receive an e-mail notification before your next re-up in case you need to modify or delay your shipment.

Sock of the Month Club (sockclub.com)
In the world of men's shopping, buying socks ranks low on the exciting meter, but receiving a whimsical pair in the mail every 30 days will certainly make the experience more fun. Inspired by their own vast sock collections, Texans Noah Lee and Dane Jensen launched their site in June 2012 and personally select each highlighted pair from quirky brands such as Happy Socks, Dapper Classics and Sock It to Me. Sign up for a subscription in three- ($40), six- ($72) or 12-month ($132) increments, or opt to pay on a month-to-month basis ($11, including shipping). Regardless of which plan you choose, you can expect a mystery pair (past selections have included colorblock, striped and mustache-print styles) to arrive each month in a package tied with twine and marked with a wax seal.

Tie Society (tiesociety.com)
Upon joining the workforce, recent college grads Zac Gittens and Otis Collins (who worked for IBM and in the D.C. political scene, respectively) quickly realized that wearing a suit to the office every day meant they needed a vast assortment of ties to mix up their looks. The young professionals began swapping neckwear among friends, which eventually grew into a full-blown tie subscription site in November 2011. For a monthly flat-rate fee (one item $11, three items $20, five items $30, ten items $50), you'll get access to ties, cufflinks, pocket squares and tie bars from designer brands such as Hermès and Brooks Brothers, as well as lesser-known labels, including Brier & Moss and QP Collections. Keep the selected pieces for as long as you'd like (no late fees!), then mail them back in the prepaid packaging to get your next shipment. If you decide you can't part with that Burberry plaid neckpiece, just contact the Washington, D.C., company to buy the item outright for 40 to 60 percent off its retail price. If you're unsure of what to wear with your rented accessory, e-mail advice@tiesociety.com for free personalized style advice.

Trunk Club (trunkclub.com)
Founded in 2008 and later acquired by Bonobos founder Brian Spaly, this Chicago site serves as a virtual personal-shopping service that sartorially challenged or time-strapped guys can use whenever their closet is looking bare. After you sign up for a free membership online, schedule a gratis phone consultation with a Trunk Club specialist, who will get a feel for your personal style. He or she will then pick out six to eight items, ranging from basic tees, blazers and jeans to shoes and accessories, from brands such as Vince, Barbour and J Brand. You'll then receive your selections—which could include Bonobos khaki shorts ($65), Mosley Tribes sunglasses ($245), Theory gingham button-ups ($185) and John Varvatos leather boat shoes ($198)—in a sturdy cardboard "trunk." Once it arrives, you can decide which items (if any) you want to keep and return the rest using the prepaid FedEx label within ten days. Only then will you be charged for the pieces that you decide to own. In addition to the regular seasonal merch (which changes every three months), the service also offers limited-edition, single-designer trunks featuring exclusive items from high-end labels (past collaborations have included Jack Spade and Eton).
For women
Ditsies (ditsies.com)
Despite pillaging the Victoria's Secret sale bins for underwear, we're somehow always stuck wearing the dreaded laundry-day pair when date night rolls around. Avoid running low on cute underpinnings with this monthly membership club—started by entrepreneurs Jacquie Sandberg and Mikael Hamaoui in October 2012—that sends ladies a pair of stretch lace panties every month ($12, includes shipping). The made-in-NYC undies come in either French or Brazilian cuts and are seamless for a no-panty-line look. If your lingerie drawer is looking full, you can skip a month or cancel your subscription at any point, penalty-free. We also love that you can elect to have 10 percent of profits from your sales go toward either the Breast Cancer Research Foundation (bcrfcure.org) or Somaly Mam Foundation (somaly.org) at no extra cost.

Elizabeth & Clarke (elizabethandclarke.com)
Annoyed by the rising cost of basic tops, former investment banker Melanie Moore cut out the middleman and founded this quarterly delivery business in 2011 to bring ladies designer-quality shirts in classic cuts (button-ups, slouchy tees), quality fabrics (linen, supersoft cotton) and neutral colors (black, white and gray). The Financial District company offers three plans, all of which entitle you to a shipment of preselected blouses every three months: the Starter (one shirt $30), the Signature (two shirts $50) or the Premium (three shirts $60). A new collection is released every three months so there are always fresh offerings, but if you don't like what you receive, you can exchange or return any top for a full refund. Plus, domestic shipping both ways is always free.

Ellie (ellie.com)
Avid runner and gym rat Lindsay Daniels was sick of paying big bucks for cute yet functional workout gear, so she decided to design her own women's activewear line, which debuted this past February. The pieces—made with the same high-tech fabrics used by Lululemon and Adidas—are comfy and sweat-wicking, but also come with fashion-forward details such as open backs and draped cuts. A new mini collection of leggings, sports bras, running shorts and workout tops is released every month, and while you can buy the pieces individually ($35–$65) online, you'll score the best deals by signing up for the company's Fit Fashionista Club. Membership ($50/month, including shipping) allows you to reserve two items a few days before they're released to the public, and also gets you exclusive access to flash sales and special discount codes.

Lacquerous (lacquerous.com)
Lacquer fiends Ashlene Nand, who has done branding for MTV and Gap, and fashion tech consultant Liza Kindred found themselves constantly buying new bottles to keep up with ever-changing beauty trends. They joined forces to launch this subscription site in December 2012 as a more affordable and convenient way to mix up their manicure styles. For $18 a month, members get access to polishes from high-end beauty brands, including Chanel, Butter London, Nars and Dior. Pick three colors at a time from the 75 shades and you'll receive your selection in the mail. Use each varnish up to three times within 30 days—you can even take them to the nail salon—and then attach the prepaid label to return your box. Make sure you keep track of your bottles though, as you'll be charged the full retail price for those lost. Once the package is received at Lacquerous's midtown headquarters, you'll get your next selection. Germophobes can rest assured that all lacquers are inspected for cleanliness and brushes are cleaned between shipments.

Legs Every Month (legseverymonth.com)
Technology consultant Michael Witecki witnessed his girlfriend constantly complain about her often-ripped hose and was inspired to launch this monthly leg-wear subscription business in 2010. Choose whether you'd like to receive thigh-highs or full-length tights, then select either classic styles (black, nude and semisheer pairs) or sexier options (colorful, printed and fishnet stockings). Your grab bag of hosiery from indie brands such as Music Legs, Seven 'til Midnight and Elegant Moments is delivered to your mailbox each month (three pairs $20, five pairs $30), and you can cancel or suspend your membership at any time. Full-figured gals will also be happy to know that all styles are available in plus sizes.