21 essential things to do in Pasadena
Whether you're looking to dine in Old Town or tour the Gamble House, you'll want to make a stop at all of these things to do in Pasadena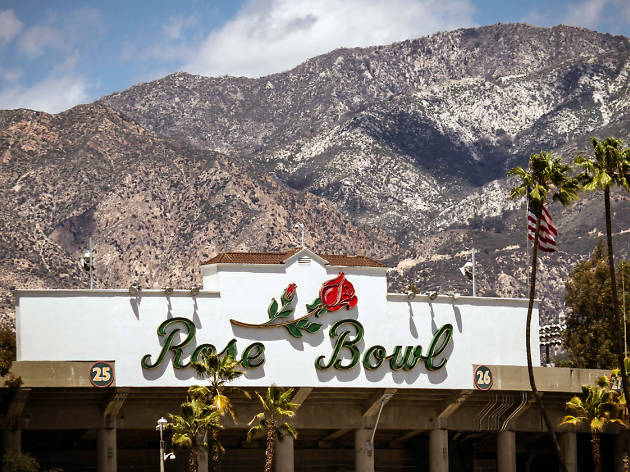 Pasadena will never be as bustling as Hollywood or as painfully trendy as the Eastside, but that's exactly what makes this city in the San Gabriel Valley so enjoyable. Set against the San Gabriel Mountains, the town packs in enough things to do without feeling either hectic or sleepy. You can go shopping along Colorado Boulevard, tour turn-of-the-century mansions and hike Echo Mountain, all within the space of an afternoon. Whether you're spending a day or an entire weekend here, you can't go wrong with these 21 essential things to do in Pasadena.
RECOMMENDED: Full guide to Pasadena, Los Angeles
The best things to do in Pasadena
Attractions, Historic buildings and sites
Formerly owned by chewing gum magnate William Wrigley, Jr., this grand old mansion is now home to the offices of the Tournament of Roses Parade. It's open for tours six months out of the year, and is worth a look as much for its stately gardens as for its handsome interior.
Things to do, Schools and universities
The California Institute of Technology, one of the world's preeminent science and engineering universities, sits on a picturesque 124-acre campus in Pasadena. In addition to housing some of the generation's finest minds, Caltech also offers the chance for laymen to attend musical performances and to stroll the historic grounds, laid out with the sort of obsessive organization you would expect from a bunch of rocket scientists.
This Pasadena establishment has been a mainstay in the comedy scene since 1960. While its lineups are neither as edgy nor as hip as some of the L.A. clubs, it's an intimate, no-frills room that manages to pull in some big names (or at least, names that were once big).
Attractions, Parks and gardens
This nearly two-acre private Japanese garden and traditional teahouse opens its doors to the public a few days each week. First constructed in the late 1930s, the garden features two ponds, four bridges and a cascading waterfall, all centered around a Japanese tea house. The current structure was painstakingly restored after a fire in 1981; the original was created in Japan by landscape designer and craftsman Kinzuchi Fujii.
21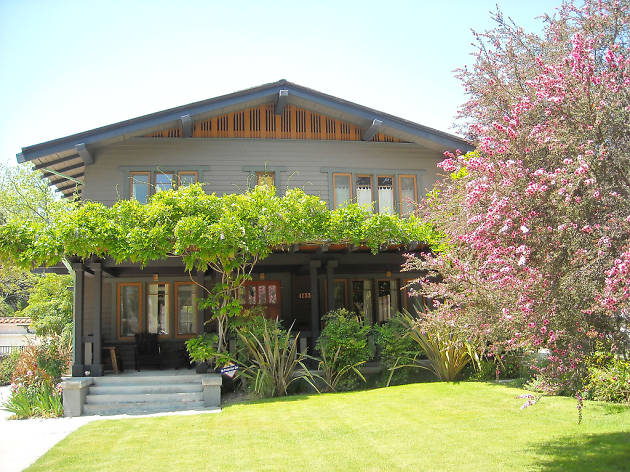 Photograph:
Search for your dream home in Bungalow Heaven
This singular, leafy and quiet neighborhood contains over 800 homes from the Arts and Crafts movement. Bordered by Orange Grove and Washington Boulevards and Lake and Hill Streets, the mostly intact bungalows are a showcase of the handmade craftsmanship that swept Pasadena in the early 20th century. Once a year, the district holds tours with docents set up throughout the neighborhood.