September 2019 events calendar for Los Angeles
Plan your month with our September 2019 events calendar of the best activities, including free things to do, festivals and concerts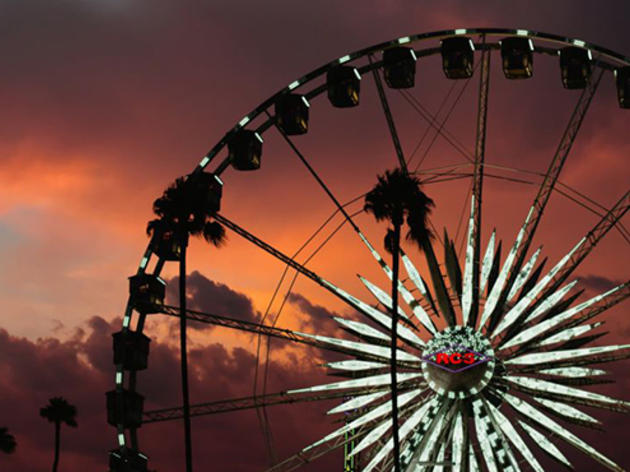 September may signal the end of summertime, but you'd never know it with this month's packed schedule of major events. Start wrapping up your summer playlist and get in one last visit to one of L.A.'s best beaches while the water's still, relatively speaking, warm. If you'd rather skip town, take advantage of the long Labor Day weekend to squeeze in a weekend getaway. But don't worry, there's no shortage of food fests, street fairs and other fun festivals in L.A. in our September events calendar.
RECOMMENDED: Full events calendar for 2018
Free
Shopping, Markets and fairs
The newest flea market on the block, the Venice outpost of this artisan/craft-focused flea market mini-empire is bringing records, vintage and vintage-inspired clothing, cosmetics, jewelry and more to the Westminster Avenue Elementary School. A handful of small batch confectioners provide sweet treats to snack on or take home, while food trucks and nearby restaurants provide heartier bites. Though relatively small in size, owing perhaps to its prime location bookending the neighborhood's famed Abbot Kinney stretch, vendors hawk a diverse range of hand-made and expertly curated wares that seems to simultaneously fit in and stand out in one of the nation's most unusual neighborhoods.
Things to do, Festivals
Various locations in L.A.,
This fun neighborhood stroll highlights the numerous artists, musicians, shops and galleries of Mar Vista, where huge vivid murals brighten exterior walls everywhere you look. Since launching in 2015, the quarterly event has dramatically expanded, now featuring several clusters of activity along Venice Boulevard. Catch local musicians and performers throughout the evening, artists selling their works as well as creating new ones on the spot, grab food from trucks, and browse galleries and shops that stay open late. The walk takes place the first Thursday of March, June, September and November, each time featuring a different theme and the artists are curated by Monique Boileau and Mitchelito Orquiola.