The best things to do in Los Angeles this week
Find concerts, screenings, art exhibits and more of our critics' picks with the best events and things to do in Los Angeles this week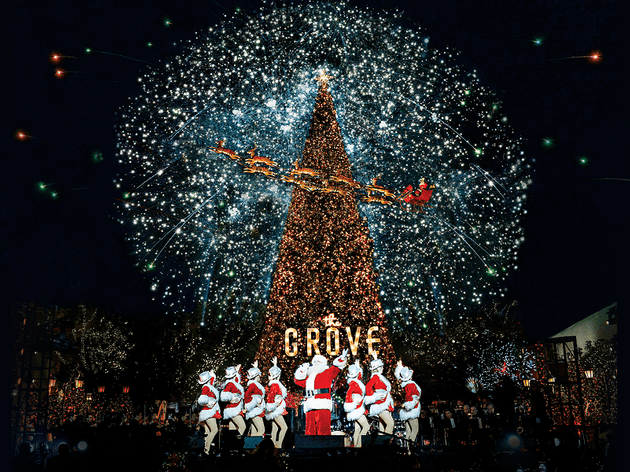 By

Time Out Los Angeles editors
If we could write the rules of living in Los Angeles this would be our No. 1, always at the top of our list: When you live in this city, there's no excuse for boredom just because it's a weeknight. There are hundreds of things to do in Los Angeles each week, including concerts, comedy shows, happy hour deals, free museum days—and that's really only scratching the surface. Well, we don't make the rules, but we will provide you with plenty of ideas for your next free weeknight right here. Now put down that TV remote. There you go. Now get out of the house and tackle these things to do in L.A. this week.
Theater
Theater, Drama
Wallis Annenberg Center for the Performing Arts, Beverly Hills
"Keep your head up. Keep your eyes forward. Keep your ego down." That's advice from the mother of young Jamel Smith, who witnesses a violent act in his inner-city Philadelphia neighborhood and must learn how to interact with the police there. Playwright-actor Keith A. Wallace plays both characters and more as he brings his 55-minute, utterly compelling solo show to the outdoor terrace at the Wallis. The early word suggests that Wallace recrafts each show to bring in issues of the day. Deborah Stein co-created, Malika Oyetimein directs. A note from the Wallis: "Wear warm attire and comfortable shoes, expect strong language."
Theater, Musicals
Ahmanson Theatre, Downtown
In this captivating original musical, high school student Evan Hansen is thrust into social relevance after a classmate's suicide. Benj Pasek and Justin Paul's score combines well-crafted lyrics with an exciting pop sound, and Steven Levenson's book gives all the characters shaded motives. The play has already proven to be an incredibly popular production at the Ahmanson, with even the back of the balcony fetching high prices—but you can enter a daily digital lottery for a shot at $25 tickets. Read the review of its run on Broadway.
Theater, Drama
Geffen Playhouse, Westwood
Visions of what his life has been and could be scare the dickens out of Ebenezer Scrooge in perhaps the most famous Christmas-themed story ever written—besides, you know, the story of Christmas. Here, Jefferson Mays (I Am My Own Wife) brings the world premiere of his adaptation to the Geffen stage—and plays all of the parts, based on a version the wannabe actor Charles Dickens performed throughout his own life.