Exciting changes are arriving daily at LAX airport, thanks to a multi-billion dollar modernization program that will transform the airport experience and save you travel time. There's lots to look forward to flying from LAX. Read on to hear about what to expect…
The Automated People Mover train
Getting in and around LAX will soon be so much easier with the new automated people mover train system. With time-guaranteed access into and out of the busy Central Terminal Area, passengers will be connected to new areas for pickup and drop-off, a consolidated rent-a-car facility and regional transportation in ten minutes or less. Scheduled to complete in 2023, it will feature six stations in total and will be able to carry a total of 200 passengers per train with luggage, and 85 million passengers per year. Plus, it will be free for all users. Nice!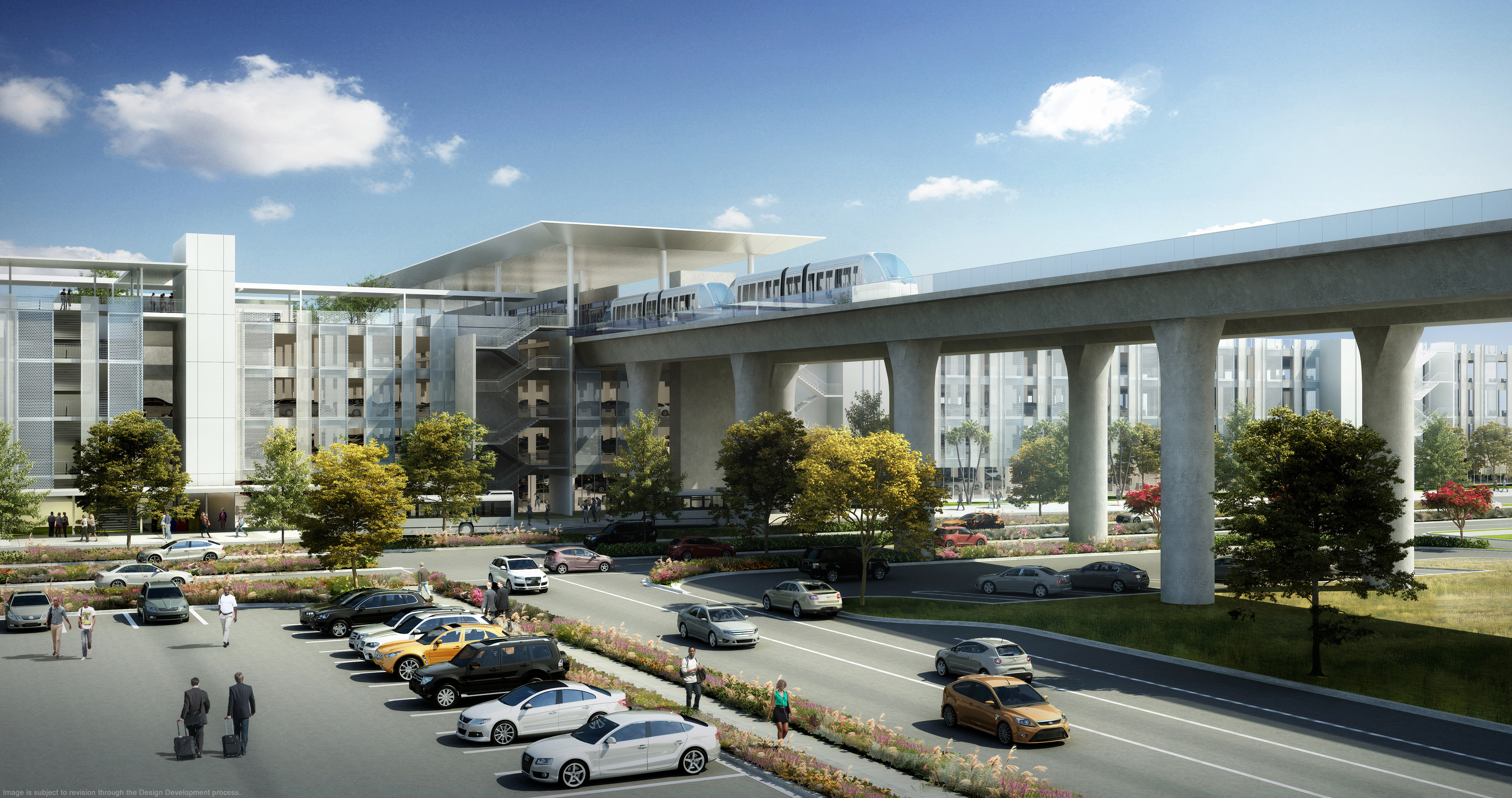 The new consolidated Rent-A-Car facility
Renting a car has never been so simple. The new rental car facility will create a streamlined experience for the hundreds of thousands of LAX travelers who rent vehicles each year. With 18,000 rental cars available, it will be directly connected to the Automated People Mover train system. Its sustainable design also means that it's environmentally friendly, using native drought-tolerant landscaping, reclaimed water usage and a solar farm that generates up to 8,400 megawatt hours annually.
Hi-tech, modernized terminals
The West Gates at Tom Bradley International Terminal are fitted with biometric gates for faster boarding. It took four and a half years to complete, but it was well worth the wait. The facility was designed around a modern, digitally-based travel experience with plenty of comfy seats and places to plug into and power up your devices. There is also fast wireless internet, touchscreen kiosks and the most advanced baggage handling system and technology available today.
State-of-the-art smart parking
LAX's Economy Parking facility uses the latest in smart parking technology to make finding a place to park a breeze. You can even reserve your spot ahead of time at parking.flylax.com and save up to 60% off drive-up rates ($30/day). There are more than 4000 parking spaces, too.