Riot Jazz and Hit & Run ft. 4Hero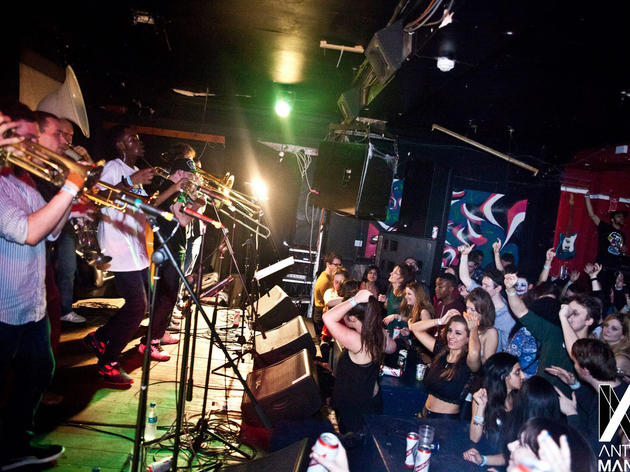 Riot Jazz and Hit & Run join forces for a night of great live music, dancing, brass and bass.
Whatever Riot Jazz and Hit & Run touch it practically turns to clubbing gold, known for putting on a good night packed with brassy oomph and infectious bass.
This time they're also roping in the incredible 4Hero, an electronic music group from Dollis Hill in London who've been around since the late 80s, for a rare retrospective set that'll no doubt shake the cobwebs out.
Add to the party afrobeat band K.O.G & The Zongo Brigade, Black Josh, Germany's FloFilz and Frameworks, fresh from a US tour, and you're onto an undoubted weekend winner.