The Theatre is Lying at ACCA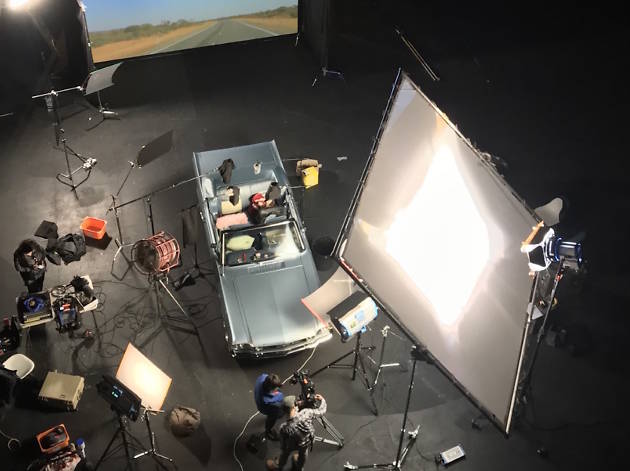 [Sponsored] Explore truth, lies and illusion in this new art and theatre exhibition
Leave behind what you think you know and step into a world of trickery, illusion and conspiracy in this exhibition of brand-new works at Australian Centre for Contemporary Art (ACCA).
From Saturday, December 15 to Sunday, March 24, ACCA's big summer exhibition The Theatre is Lying will present five new works by talented mid-career artists including Anna Breckon and Nat Randall, Sol Calero, Consuelo Cavaniglia, Matthew Griffin and Daniel Jenatsch.
Together these artists have constructed alternative narratives and worlds using a range of theatrical and artistic devices using installations, re-enactments, sound and video, and more.
The Theatre is Lying will explore smoke and mirrors, red herrings, phantasmagoria, conspiracy theories, espionage, spy dramas and how the media represents cinema. As a whole, the exhibition aims to spark imagination, whilst exploring truth and fiction, perception, abstraction, and the warping of time and space.
This exhibition is the first in a new series, the Macfarlane Commissions, which will fund three major exhibitions over six years at ACCA. The Macfarlane Commissions series will be presented by the newly established Macfarlane Fund. The fund was created in 2017 as a philanthropic initiative in honour of businessman Donald Macfarlane and his love of the arts, providing financial support for artists at graduate, mid-career and senior levels.
Find out more about The Theatre is Lying at ACCA by following this link.