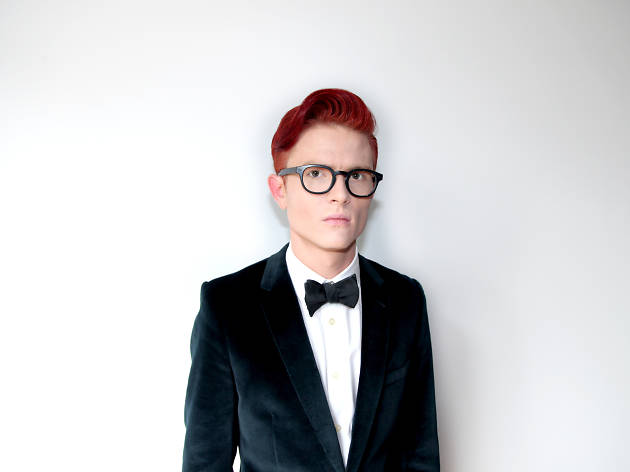 The sharpest dressed Australian stand-up star returns to the Comedy Festival
A sporting reference mightn't be the most appropriate, but watching Rhys Nicholson in full flight is a little like watching a batsman hit six after six after six in a speedy Twenty20 cricket match. (Apologies if that reference makes little sense – I know about as much about sport as Rhys.) But there's an extraordinary driving energy to his stand-up sets, and he leaves everything he has on the pitch. (The field? The ground? The court? I'm sorry.)
There are few comedians who are able deliver so many jokes in an hour-long set; Nicholson seems to pack two or three gags into the build up to every major punchline. One joke doesn't stick? No problem – the next one is mere seconds away. But by this point in his career almost every one sticks.
In Seminal he offers sharp observations on everything from cruise ships to the dangers of opening an anxious mind with hallucinogens, the terror of monopoly, and the difficulty of maintaining long-term relationships.
It doesn't have quite the same sense of purpose as some of his previous work – although the impacts of the postal survey on marriage equality are still being felt, that debate isn't quite as rich a source of material as it was over the last few years – but the laughs just keep on coming. Well, apart from in one particularly dark and clever moment that ends with a simple punchline reminding us he's more Mama Showbusiness than political preacher. Most comedians would kill to hear the almost unending screams of laughter Nicholson manages to extract from a crowd.