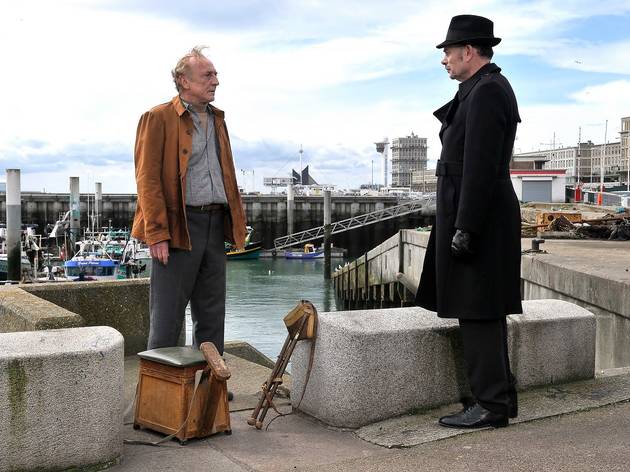 1/2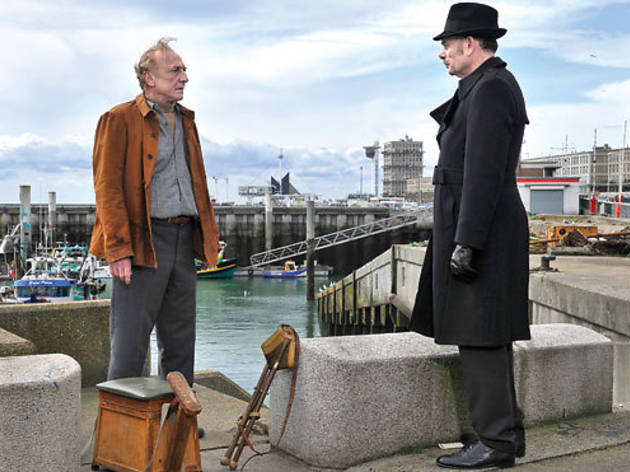 2/2
Andre Wilms and Jean-Pierre Darroussin in Le Havre
In his own very special way, that combines wry deadpan comedy, a playful respect for the conventions of classical genre and an inimitably exquisite blend of delicate absurdism and tender lyricism, Aki Kaurismäki has dealt with some of the pressing issues of our times: unemployment, homelessness, solitude, and callous exploitation. This time around he tackles the phenomenon of migration, but once again with a gentle sensibility all too rarely found in today's cinema.

André Wilms, so wonderful in Kaurismäki's La Vie de Bohème, is likewise superb as Marcel, a Parisian artist-turned-Le Havre shoeshine whose nightly visits to the local bar are both funded and monitored by his wife Arletty (Kaurismäki regular Kati Outinen). Their life together with Laika (the latest in the auteur's veritable dynasty of starring dogs) is suddenly shaken not only by her having to undergo some tests in hospital but by Marcel's discovery of an African boy sought by the authorities after he fled from a container full of illegal immigrants. Poor he may be, but Marcel, like his friends in the neighborhood, is determined to help the lad out, notwithstanding the investigations of Inspector Monet (Jean-Pierre Darroussin)…

The story, with its migrant camps and surly police, is certainly contemporary but few cinematographers shoot in colour as marvellously as Kaurismäki's regular DP Timo Salminen, and his lighting here is evocative – as those characters' names might suggest – of the 'poetic realist' classics of Carné and others. Neither that nor the many wonderful gags detract from the film's relevance and power (the ending is surprisingly moving), but they do ensure that this is a movie no one else could have made. Every frame, every line of dialogue ('L'argent se roule dans le crépuscule' – 'Money walks in the shadows' – opines the epigrammaically inclined Marcel), every bit of casting (Pierre Etaix as a doctor, Jean-Pierre Léaud as a bigoted neighbour) is pure Kaurismäki. Only the use of the music of octogenarian Finn Einojuhani Rautavaara – rather than the expected Tchaikovsky – on the soundtrack comes as a surprise; but even that is an inspired choice, and like everything else in this lovely movie, something to savour.
Release details
| | |
| --- | --- |
| Rated: | MA |
| Release date: | Thursday March 29 2012 |
| Duration: | 93 mins |
Cast and crew
Director:
Aki Kaurismäki
Screenwriter:
Aki Kaurismäki
Cast:
Jean-Pierre Léaud
Jean-Pierre Darroussin
Kati Outinen