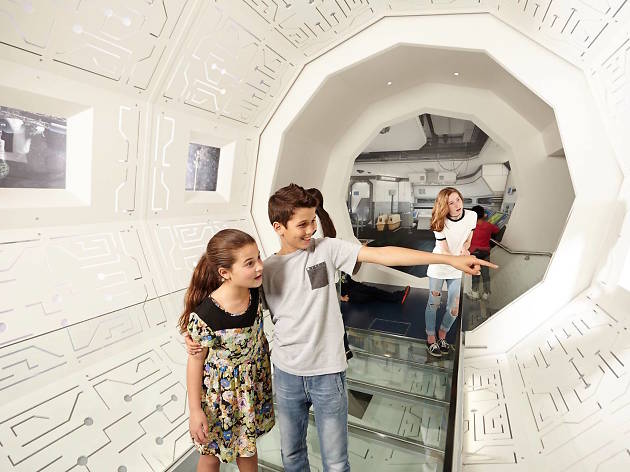 Science rules – see how much at Scienceworks, the Planetarium and The Lightning Room
Be part of a unique art-science experiment taking off at Scienceworks this school holidays. You can help generate a large-scale, floor drawing installation using coloured tape, in a work designed by artist Briony Barr and astrophysicist Andrew Melatos. It'll be hard to guess what the final work will look like, because based on rules and ideas relating to the structure of the universe, the work will change and evolve over time depending on the choices and actions made by participants.
Don't miss the Astro Adventure live performance at the outdoor amphitheatre, and see the amazing range of light's full spectrum in the Light Spectacular Show at the Lightnight Room. The Planetarium will be screening their new show Capturing the Cosmos, so get ready for a full sensory experience.