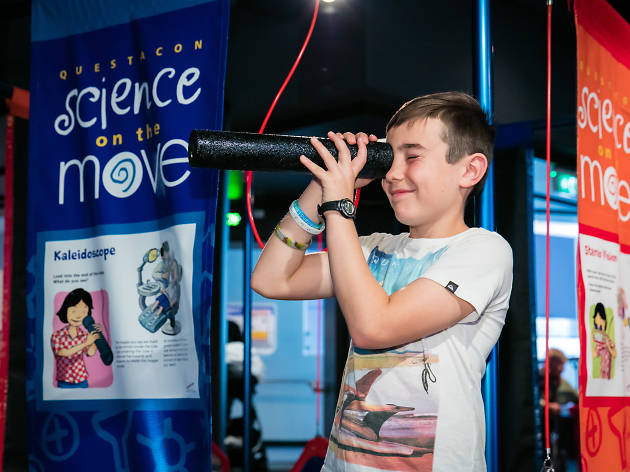 Exhibits and experiences from Canberra's science museum are headed to Phillip Island Nature Parks for the school holidays
Questacon – the National Science and Technology Centre in Canberra – will be bringing their Science on the Move travelling exhibition to the WWF Antarctic Journey on Phillip Island these school holidays.
The collection features 23 exhibits and 35 hands-on experiences, including creating a tornado in a bottle, as well as problem-solving skills such as manoeuvering four identical spaces into three. Visitors will engage both their mind and their body in this active science workshop that's suitable for ages eight and up.