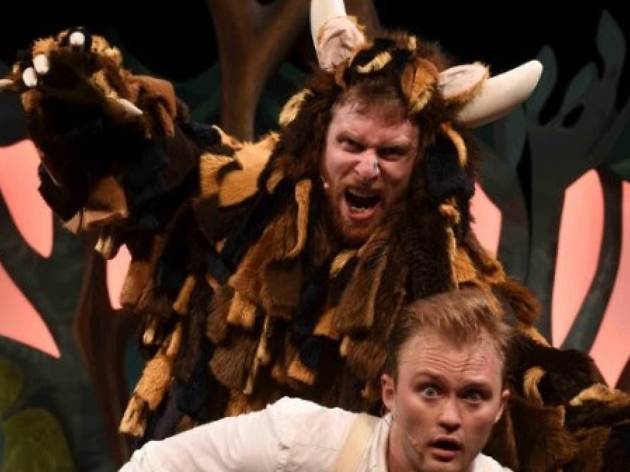 The award-winning picture book is coming to the stage
Written by playwright Julia Donaldson and illustrated by Axel Scheffler, The Gruffalo is a children's book about Mouse, 1who goes for a walk in the forest one day.
Mouse goes on an adventure through the forest as he encounters dark and dangerous creatures with a penchant for murine snacks. Mouse rebuffs them by declaring he's best friends with the terrifying Gruffalo – half grizzly bear, half buffalo. But what happens when Mouse meets a real Gruffalo?
This enchanting story has delighted audiences around the world, including on London's West End and Broadway. It makes a triumphant return to Australia and is designed for children aged three and up.