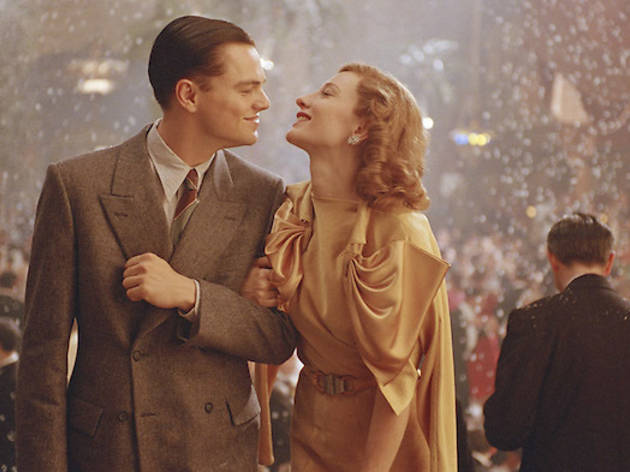 Time Out says
Film lovers are flocking to ACMI's celebration of one of the most important directors of all time
Martin Scorsese has been making films for nearly 60 years. We'll just let that sink in for a moment. In that time, the New York-born Italian-American auteur has won innumerable awards for films like Taxi Driver, Raging Bull, Gangs of New York, The Last Temptation of Christ and The Departed. His career has spanned feature film, documentary, television (he directed the pilot for HBO's Boardwalk Empire) and music video (Michael Jackson's 'Bad'). His films often follow troubled characters as they navigate crime and violence, Italian-American identity, spiritual crises and tumultuous romance – often on the streets of New York. Even now at age 73, the creative powerhouse shows no signs of slowing down.
Given Scorsese's indelible mark on the cinematic landscape and on popular culture, it's almost surprising that this is the first major exhibition to celebrate his legacy. Curated by the Deutsche Kinemathek – Museum for Film and Television in Berlin, the Australian exclusive of Scorsese is now open to the public.
Scorsese is the newest in ACMI's impressive series of insightful exhibitions which have delved into the careers of key figures in film and media: among them are Stanley Kubrick (2006) Tim Burton (2010) and most recently, David Bowie (2015). Like David Bowie Is, much of the material for Scorsese has been sourced from the director's personal collection. Curators also used material from the collections of long-term collaborators like Robert De Niro and Academy Award-winning costume designer Sandy Powell. Visitors will get up close to more than 600 objects, which include hand-annotated film scripts, storyboards, costumes, film clips and production stills.
ACMI's curators will also take advantage of their own collection, which they'll use to curate a montage of digital archival works which shine a light on the key themes and characters of Scorsese's films, as well as a series of films that inspired the director.
As with all of ACMI's exhibitions, visitors can expect a lively program of events, talks and family friendly programs to accompany the exhibition.
Details
Users say