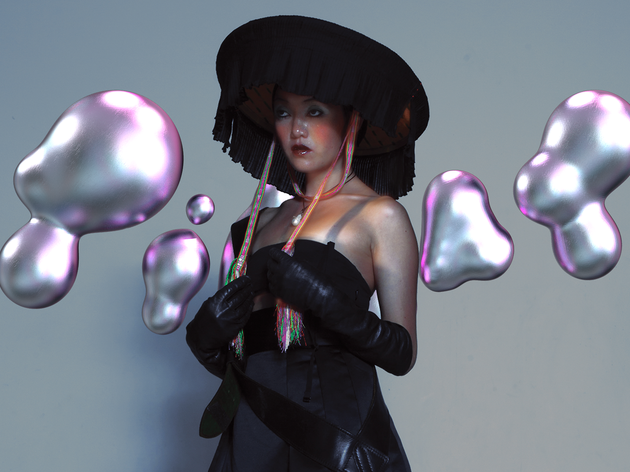 Time Out says
[Sponsored] Catch the experimental pop musician and multi-disciplinary artist as she tours songs from her second album, Pillar
Art-pop vocalist and producer Rainbow Chan is touring this August, serenading audiences up and down the East Coast with her beguiling brand of electro-pop. The multi-talented musician and visual artist is playing a string of shows in support of her recently released album Pillar. The record follows 2016's Spacings, which was nominated for several awards, and 2017 single 'Let Me', which earned a SMAC trophy for Best Song of the Year.
Chan has performed everywhere from the Sydney Opera House to the 2019 Time Out Bar Awards, but if you've never heard her music, expect soulful melodies, glitchy beats and intelligent lyrics, often dealing with themes of culture and identity (Chan was born in Hong Kong and raised in Australia). Whereas Spacings was sweetly melancholy in tone, this album promises a more upbeat attitude and vibrant aesthetic, still delivered with her signature ethereal vocals and tight production.
Rainbow Chan will be performing at Melbourne CBD's Horse Bazaar on August 17. Tickets are available now.
Check out the Rainbow Chan website for more information, ticket links and special guests.
Details