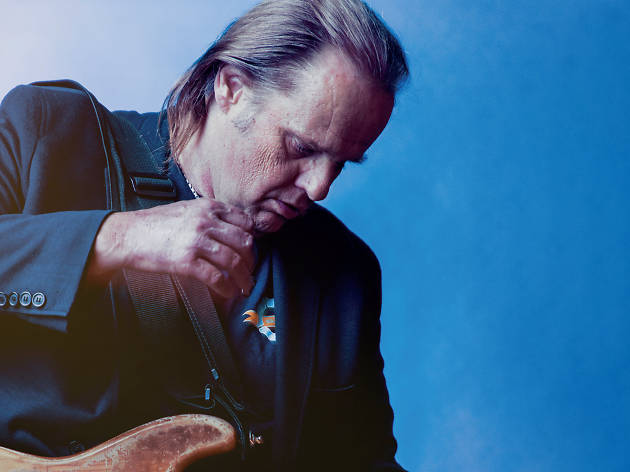 Bluesfest Touring brings an adored blues guitarist to town
[Sponsored] Walter Trout's upcoming visit to Australia is remarkable for several reasons: not least because the world almost lost the 66 year old to liver cancer in 2014. The veteran blues guitarist recounted his ordeal and subsequent successful liver transplant in his 2016 album Battle Scars.
"Battle Scars was such an intense piece of work, written with tears coming down my face," Trout has said. "I needed a break from that, to do something fun and light hearted." The result is We're All in this Together, his 26th album, released in September 2017. For the album he enlisted the help of 14 A-list stars, including Joe Bonamassa, Kenny Wayne Shepherd, John Mayall and Randy Bachman, and wrote an original song especially for each.
Five decades into his career, Trout makes a long-awaited return to Australia to play Sydney, Melbourne and Bluesfest. These shows will demonstrate why he's held is such esteem by the old guard, and a figure revered by young guns.