A first look at CHE, Fitzroy's new South American charcoal chicken joint
Brought to you by the team behind Pastuso and San Telmo, CHE is proving Melbourne's coal-roasted snack future is in good hands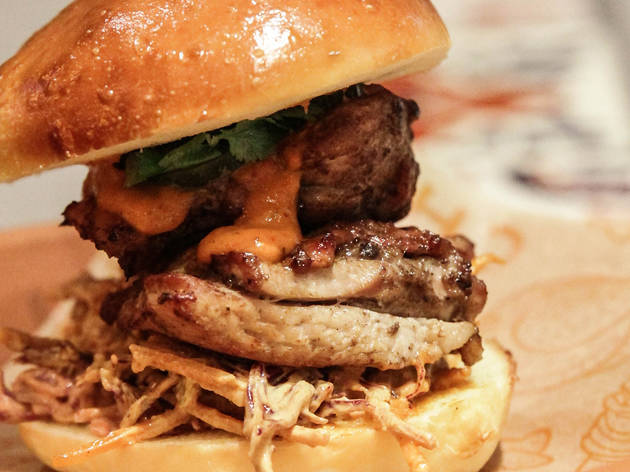 1/14
Photograph: Ollie Couling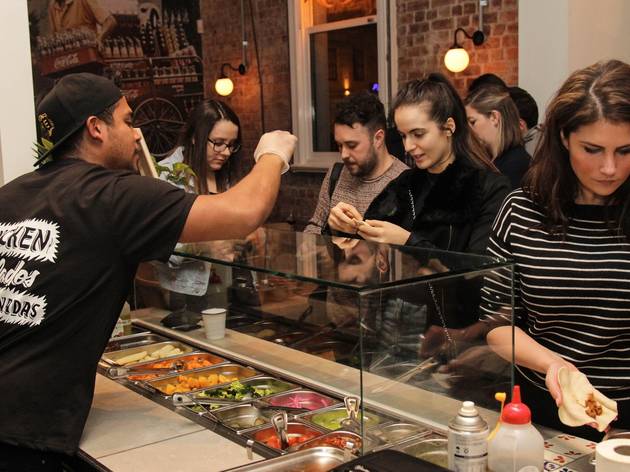 2/14
Photograph: Ollie Couling
3/14
Photograph: Ollie Couling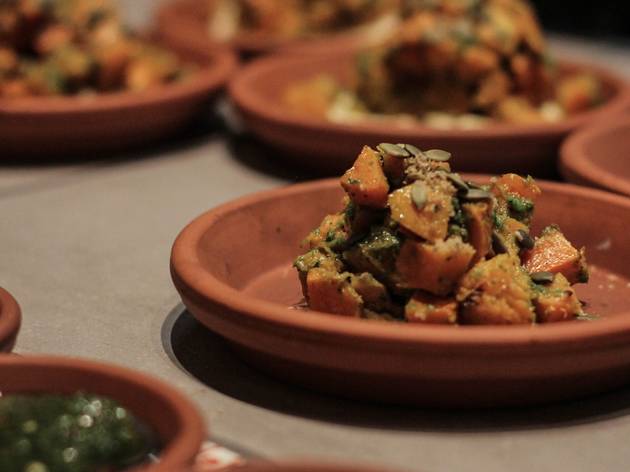 4/14
Photograph: Ollie Couling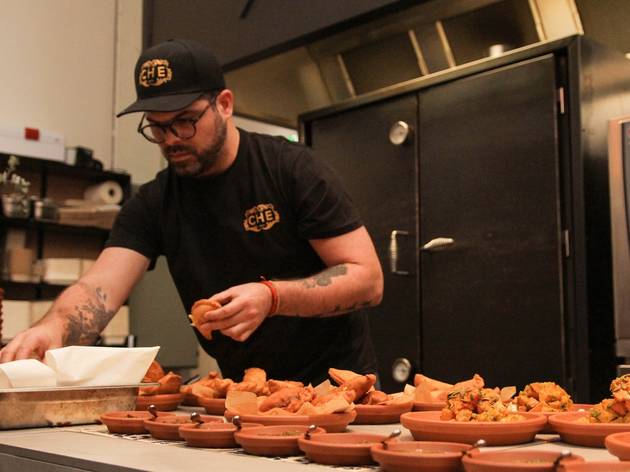 5/14
Photograph: Ollie Couling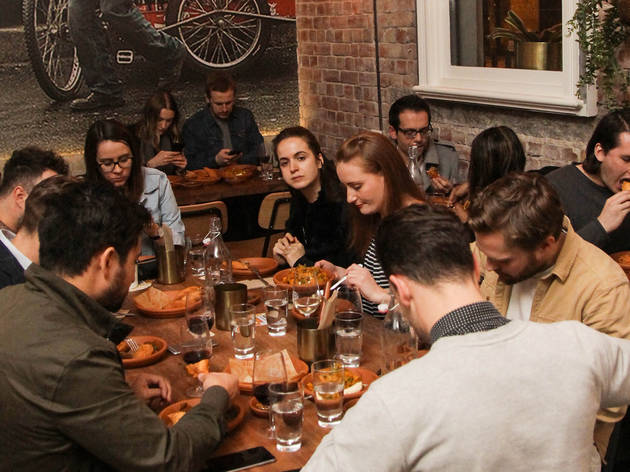 6/14
Photograph: Ollie Couling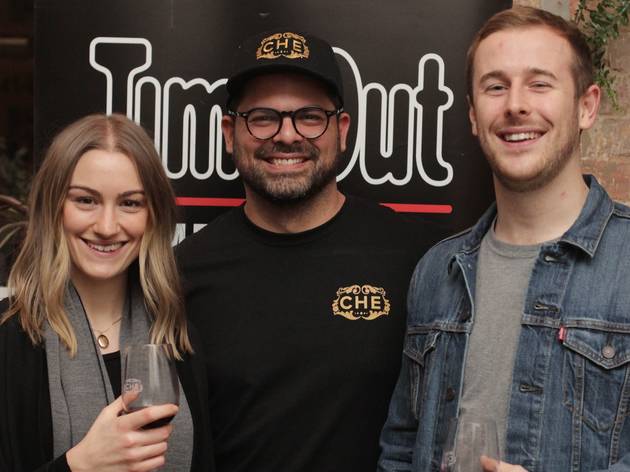 7/14
Photograph: Ollie Couling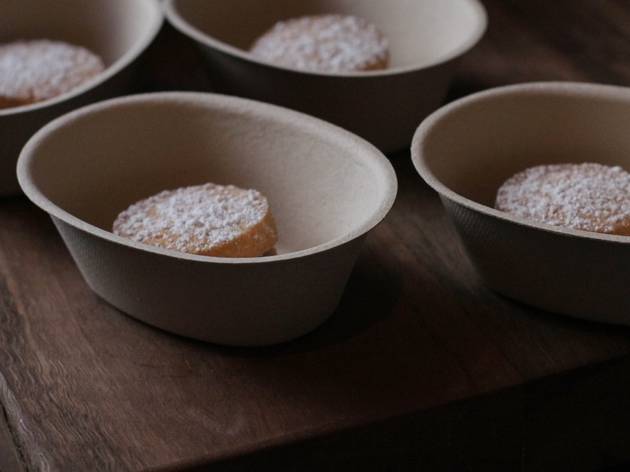 8/14
Photograph: Ollie Couling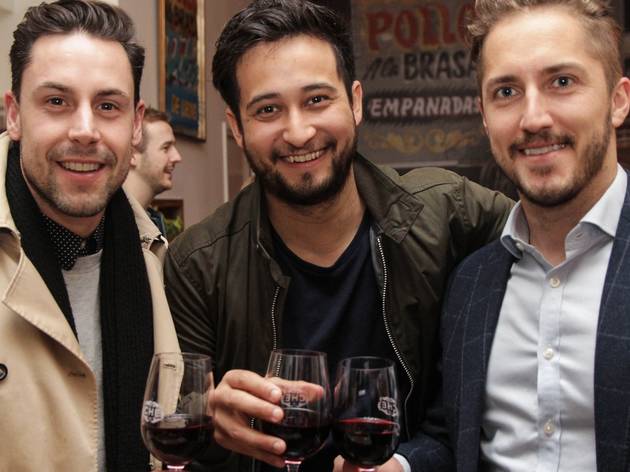 9/14
Photograph: Ollie Couling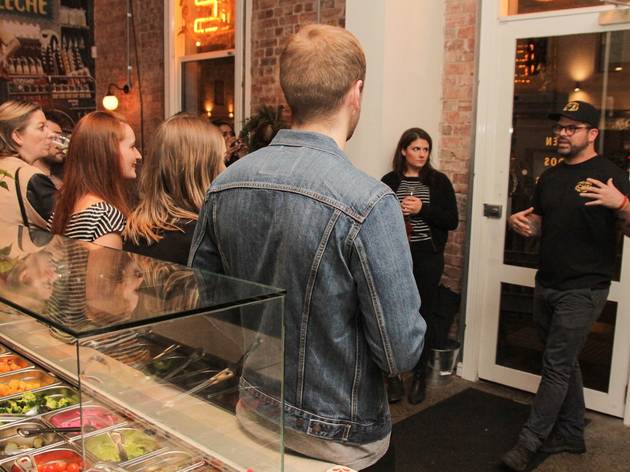 10/14
Photograph: Ollie Couling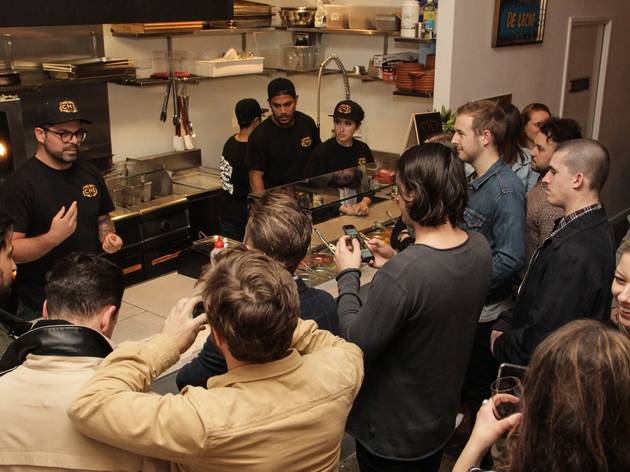 11/14
Photograph: Ollie Couling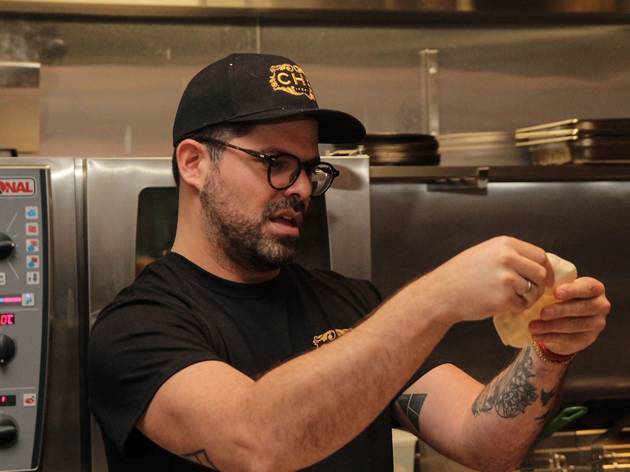 12/14
Photograph: Ollie Couling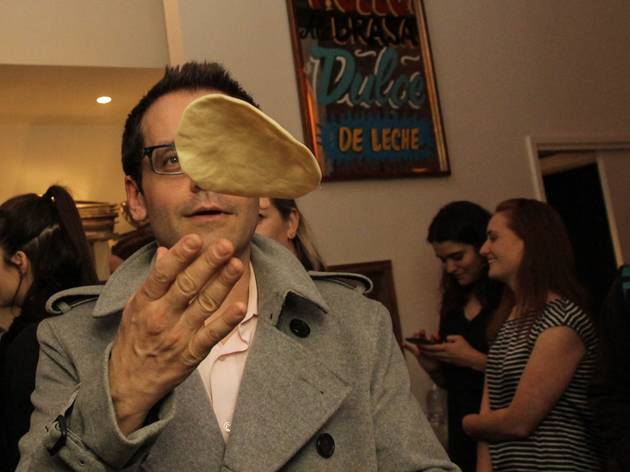 13/14
Photograph: Ollie Couling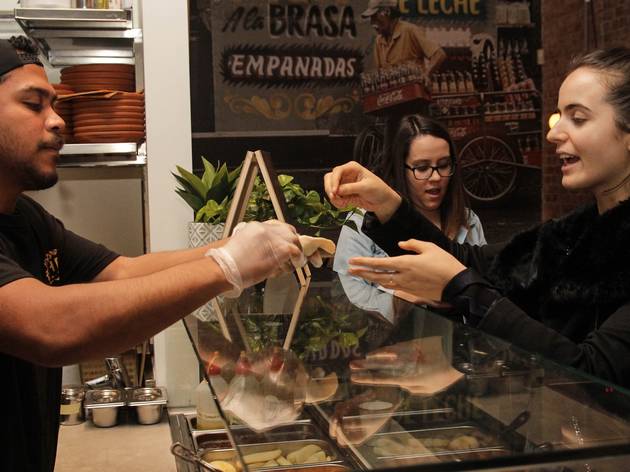 14/14
Photograph: Ollie Couling
Forget the 20-hour flight to Buenos Aires: a little slice of South America has popped up in the old Post Office building on Brunswick Street. It's called CHE, which means 'hey' or 'mate' to the Spanish speaking locals, but in this instance, it's a clever acronym of the eatery's three specialties: charcoal chicken, helados (ice cream) and empanadas.
CHE (which is now open) comes from the team that brought South American eateries Pastuso and San Telmo to Melbourne's CBD. It's helmed by Peruvian chef Alejandro Saravia, who's keen to add a Latin American touch to the classic chicken and chips.
Saravia has never been one to shy away from strong flavours, and CHE is no different. He marinates his chooks in Peruvian chilli and dark beer for 48 hours before the bird hits the charcoal smoker and grill – a massive silver number found behind the counter that can hold up to 35 rotisserie chicks at a time. Don't skimp on the skin: it's been rubbed with Saravia's house-made chicken salt, made from dehydrated chicken skin that's been smoked then ground. We paired our chooks with a seasonal salad and a bowl of fried-to-the-hilt hand-cut chips and it didn't disappoint.
Now, about those empanadas. There's four to choose from – traditional beef, corn and cheese, smoked beef and smoked chicken – and they're perfectly crunchy and confined morsels of flavour. They're big too – keep that in mind when you order a few for takeaway. CHE's hat-trick finishes with delicious dulce de leche soft serve that's silky smooth and served with roasted macadamias and Malbec and blueberry jam.
Space-wise, CHE's a compact little joint with a nice outdoor courtyard that will be a real winner come summer. The 40-seat diner is decked out with hanging light bulbs, thick wooden tables and gorgeous terra cotta plate ware. It's got a cheeky side too: look out for the golden chooks on the entryway columns and the empanada door knob on your way in.
CHE's a South American marvel, wrapped up in a tight little empanada and served to you with a smile.
You'll find CHE at 296 Brunswick St, Fitzroy 3065.