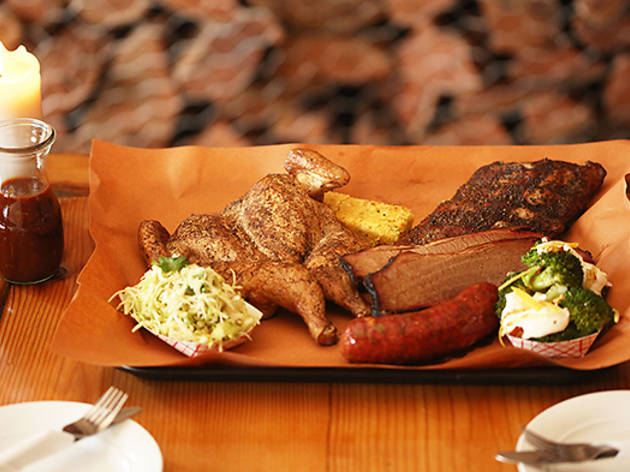 1/13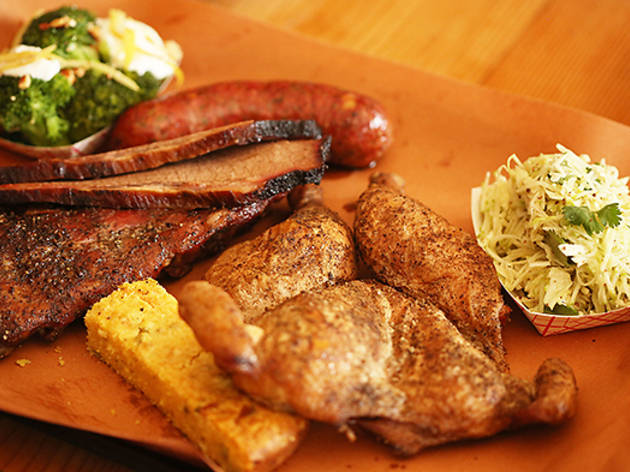 2/13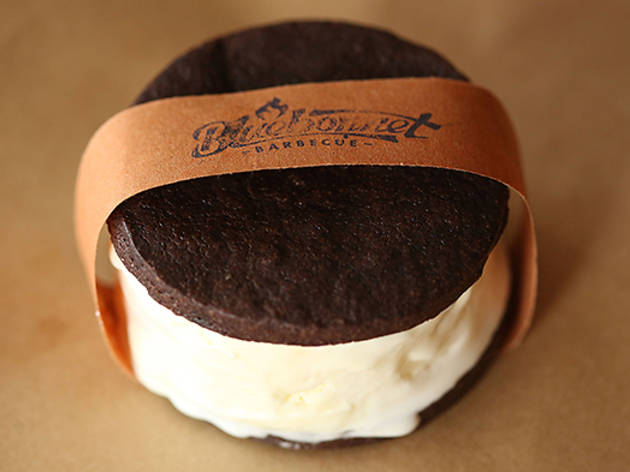 3/13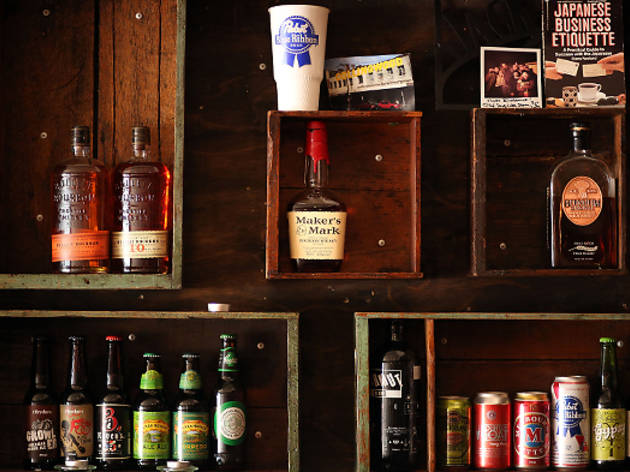 4/13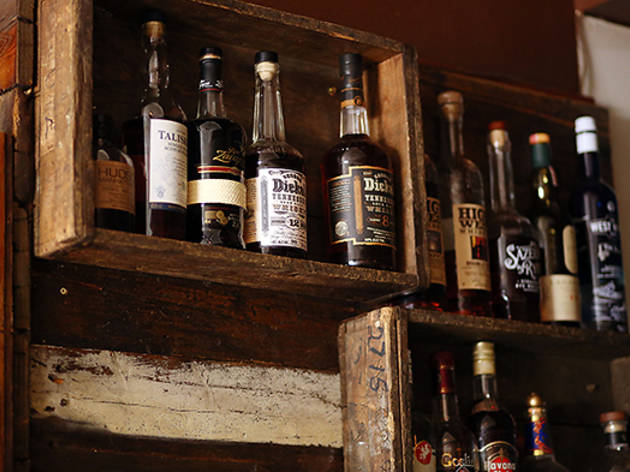 5/13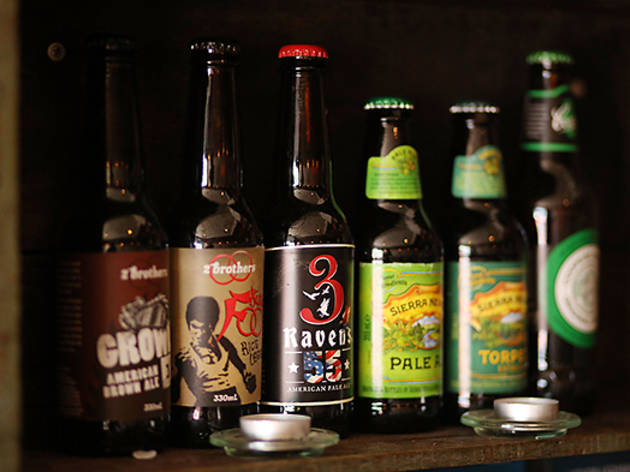 6/13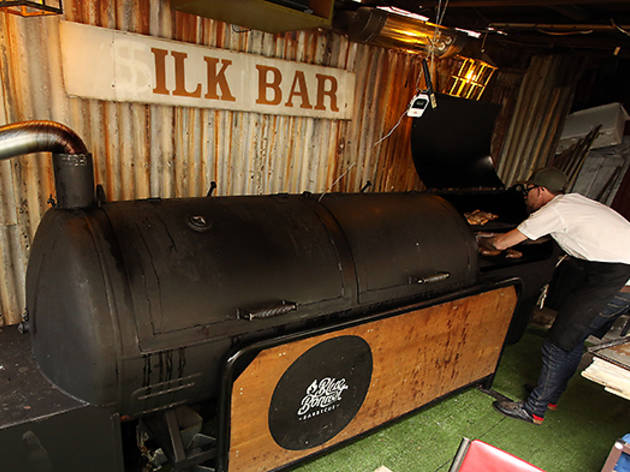 7/13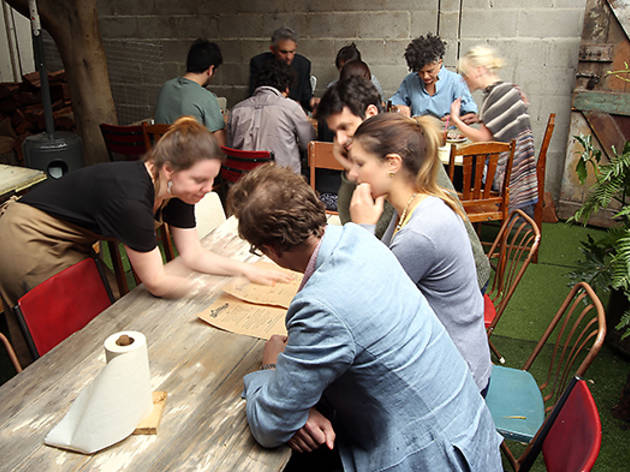 8/13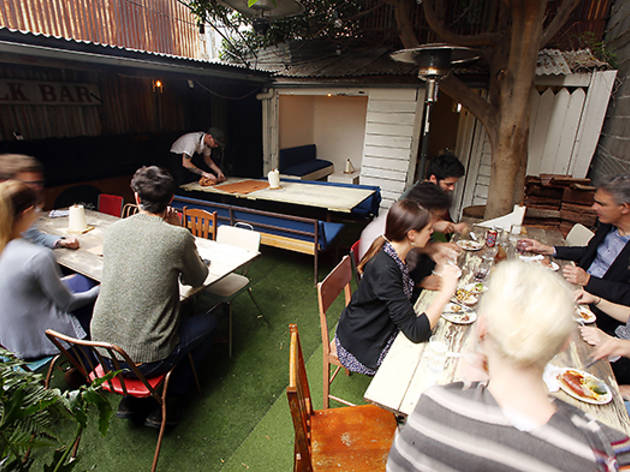 9/13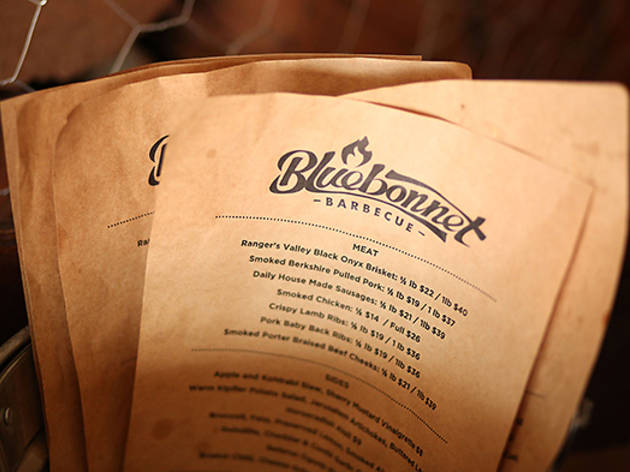 10/13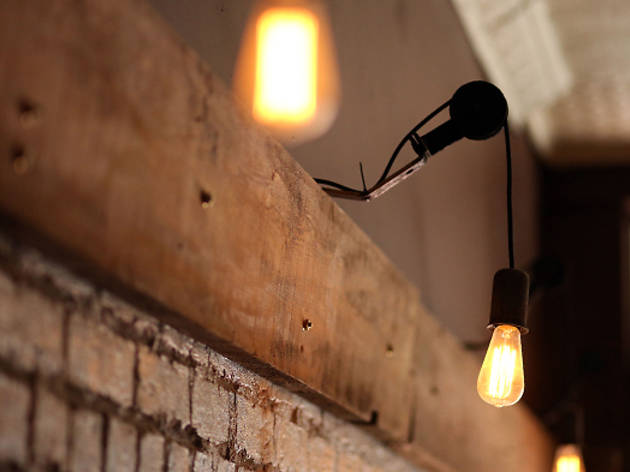 11/13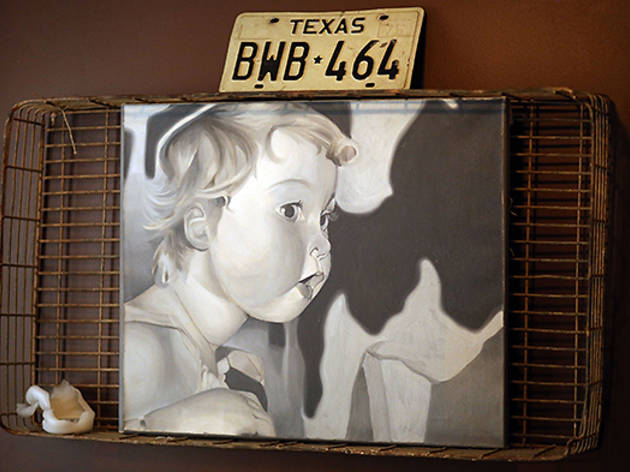 12/13
13/13
Bourbon, beers, barbecue and bluegrass. Chris Terlikar is delivering a fat serve of vitamin barbecue from his first full time restaurant in Collingwood
UPDATE: The venue is now closed.
Good barbecue, like so many things in life, lives in the tiny space between too little and too much. It should be tender and giving but retain enough integrity to give your teeth some resistance, the feeling of pulling meat from bone that satisfies our inner caveman. Bluebonnet Barbecue lives in that space, cranking out quality, authentic American by the pound.
Bluebonnet occupies a tiny shop front in Collingwood, just off Hoddle on Johnston Street. The bar, kitchen and dining area share one cosy space, flanked by exposed brick on one side and a wall of split logs on the other, all dimly lit by old-fashioned light bulbs. The courtyard out back is all corrugated iron and weatherboard. Astroturf below the big black smoker, and an old tree with fairy lights above all give the space a genuine Southern backyard feel. The twang of country music completes the scene.
When the meat arrives, you'll know it's not just an act. Peppery beef brisket is smoked just right, fork tender but holding its form in thick slices. The half chicken is crisp-skinned but still juicy, and house-smoked sausage comes in big, snappy-skinned links. Digging into the baby back pork ribs is an act of pure carnivorous joy. Nothing is too fatty, nothing too dry, and in every bite a deep, natural smokiness.
The house barbecue sauce is bright and sweet, a vinegary counterpoint to the intensely smoky meats. But this is real, Central Texas style barbecue, focusing on high quality meat, not so much on sticky sauces. Our waiter tell us, "if you need sauce, we're doing something wrong." They're not, but it's still one of the better versions around. Dense cornbread and big, squishy, cucumber pickles add more authentic flavour to the mix, while broccoli with preserved lemon and almonds provide a bit of fresh balance to the meaty melee.
Dessert sees ice cream flecked with bits of real bacon and sandwiched between chocolate rounds too chewy to be much fun – a single misstep on an otherwise excellent menu. Drinks are exactly what you want with this sort of food: Beer. Bourbon. Repeat. The short list is packed with quality from 2 Brothers Growler American brown ale to Hudson Rye, a couple of decent wines and other spirits rounding it out for the rest of us.
The charm of Bluebonnet lies in its easy going approach, from the service to the comfy space to the easy and accessible drinks. But despite the chill surroundings, chef Chris Terlikar isn't pulling any punches. This food is big, smoky, salty and spicy, just like the stuff they make in Texas. Saddle up.
Venue name:
Bluebonnet Barbecue (closed)
Contact:
Address:
187 Johnston St
Collingwood
3066

Opening hours:
Lunch Wed-Sun noon-4pm; dinner Thu-Sat 6pm-late
You may be interested in: