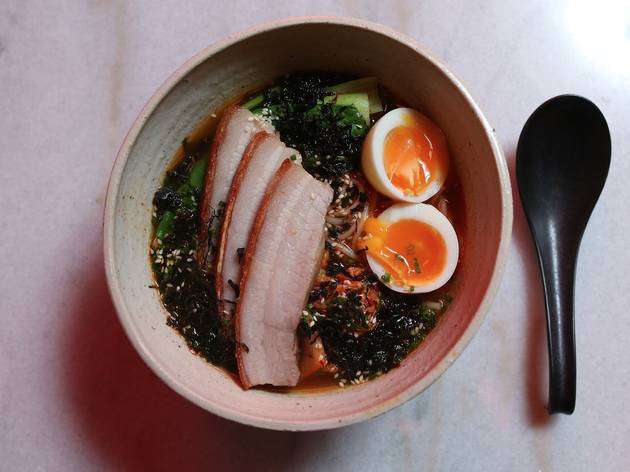 1/10
Photograph: Graham Denholm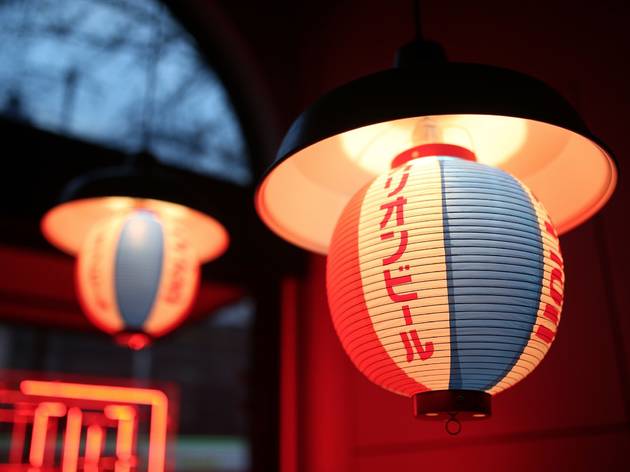 2/10
Photograph: Graham Denholm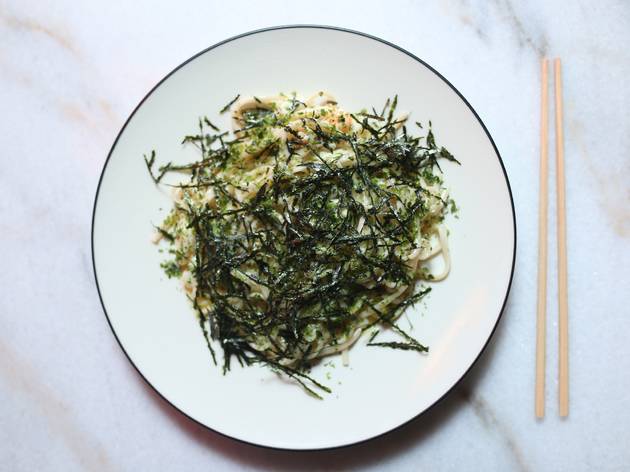 3/10
Photograph: Graham Denholm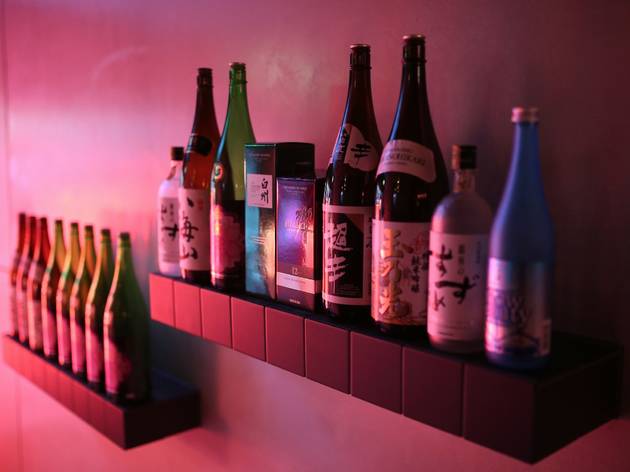 4/10
Photograph: Graham Denholm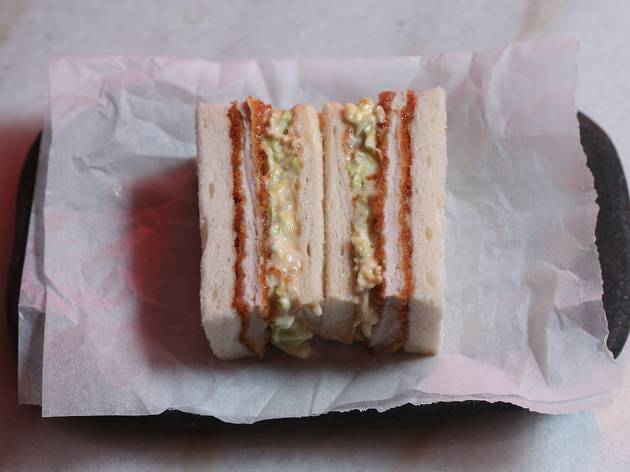 5/10
Photograph: Graham Denholm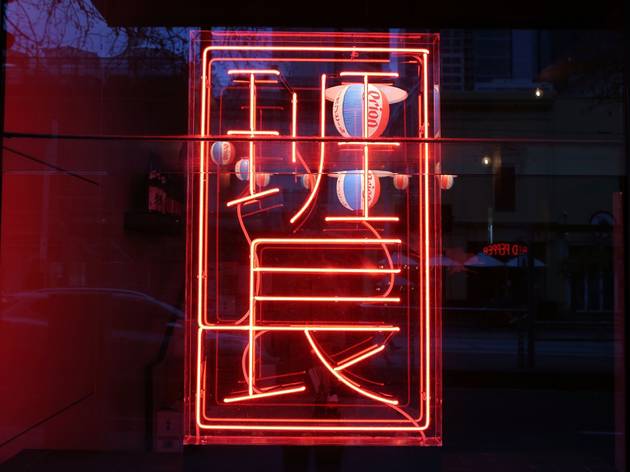 6/10
Photograph: Graham Denholm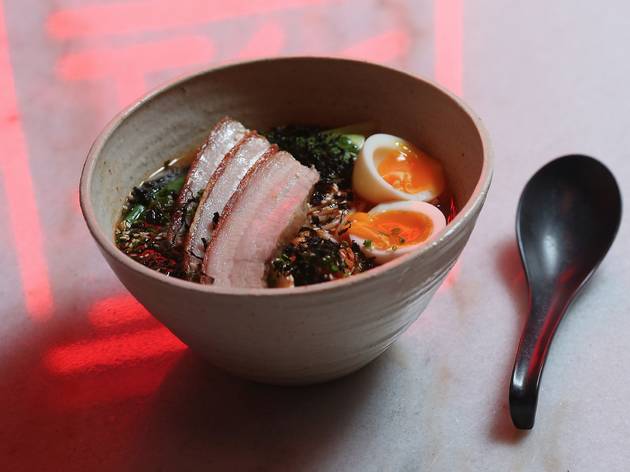 7/10
Photograph: Graham Denholm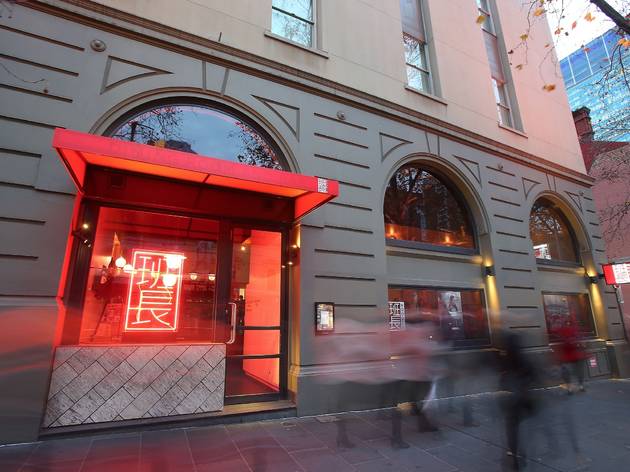 8/10
Photograph: Graham Denholm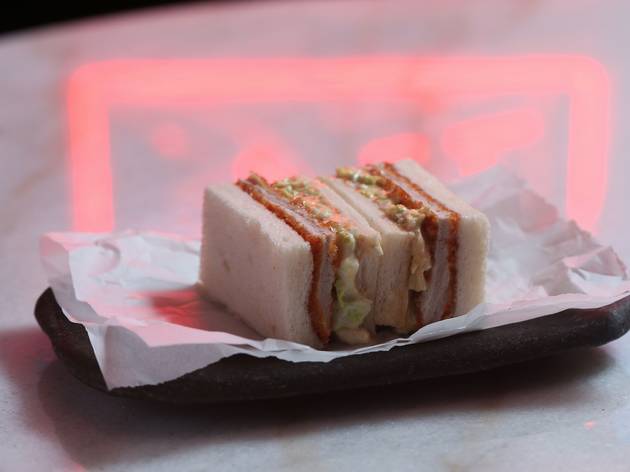 9/10
Photograph: Graham Denholm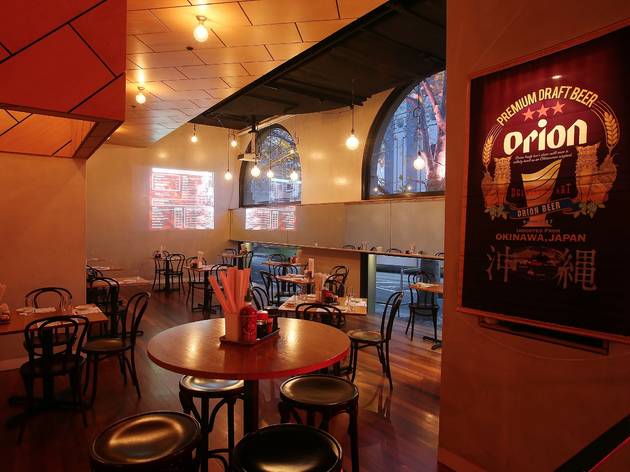 10/10
Photograph: Graham Denholm
Preview Adam Liston's new Korean-Japanese-Chinese eatery before it even opens
Chef Adam Liston (previously of Northern Light in Collingwood) must have been itching to show people what he's got in store for Honcho, because his Bourke Street pop-up restaurant is proving to be a great introduction to what the permanent restaurant on Punch Lane will serve up when it opens in September.
Equal parts Korean, Japanese, and Chinese, the pop-up menu is made for sharing – even the noodle dishes. You certainly won't want to have the spanner crab udon dish all to yourself unless you don't mind the richness. The smoked dashi butter sauce flecked with shreds of nori is deliciously rich (your tastebuds might think you're eating a creamy pasta), with a hint of lemon cutting through the creaminess. Though it isn't an issue, the noodles are closer to spaghetti than udon noodles; it's lacking in thickness and that springy bite you get in an udon noodle soup. Taking up our waiter's offer to top the udon with freshly shaved Manjimup WA truffles, the dish levels up to umami heaven.
Closer to the Asian concept promised by the menu is the spicy Korean noodle soup with barbecue pork belly and garnished with nori and sesame seeds. The hot red soup looks spicier than it is partly from the kimchi but, in a slight case of mistaken identity, it's quite mild and light save from the smokiness of the pork belly and roast pork bone.
As a glimpse to what the Punch Lane venue will offer, there are a few substantial bar snack options. The katsu-sando, a white bread crumbed pork sandwich, is a carry-over from Liston's Northern Light days, while the chicken yakitori will be cooked on a custom-built charcoal grill set to be the pride and joy of Honcho. The fried chicken ribs is another beer-friendly highlight: the deep-fried crunch is made for dipping into slightly citrusy yuzu kosho mayonnaise and the drizzled Sichuan vinegar glaze.
If Honcho Noodle is a glimpse into what we should expect from its big brother restaurant in September, we're in for a casual dining treat.
Venue name:
Honcho Noodle (closed)
Contact:
Address:
1 Bourke St
Melbourne
3000

Opening hours:
Tue-Sat 5-10.30pm