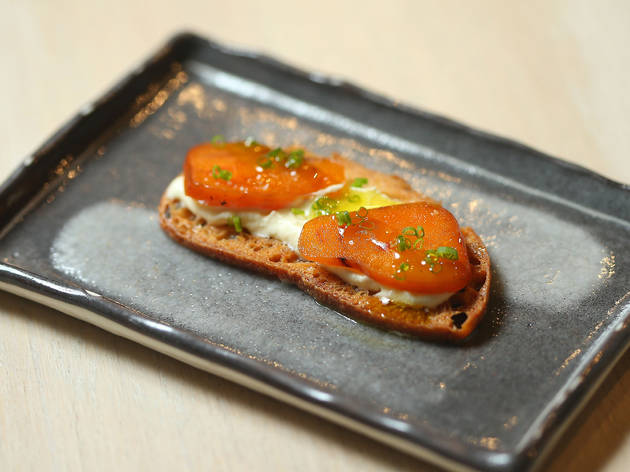 1/7
Photograph: Graham Denholm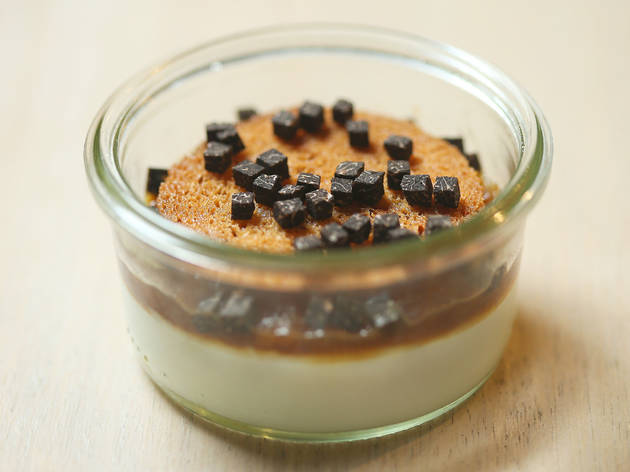 2/7
Photograph: Graham Denholm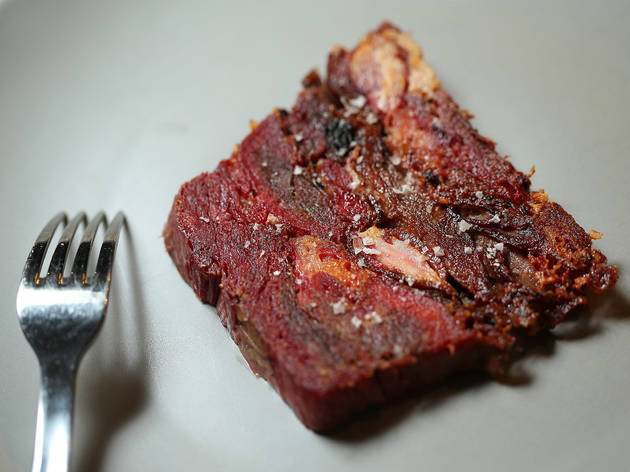 3/7
Photograph: Graham Denholm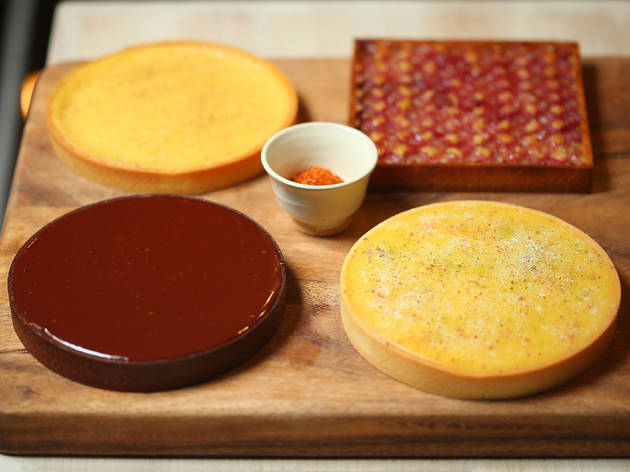 4/7
Photograph: Graham Denholm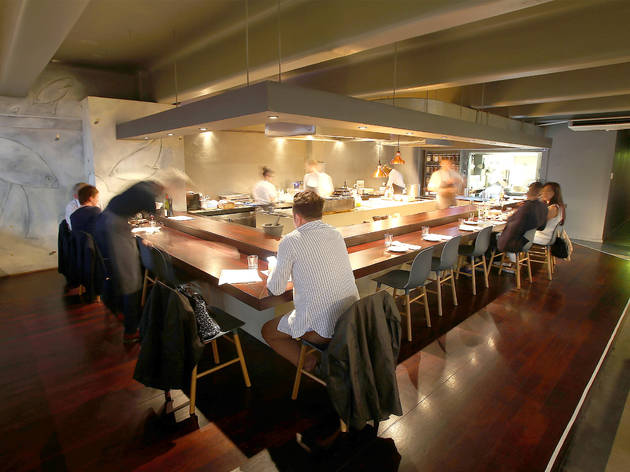 5/7
Photograph: Graham Denholm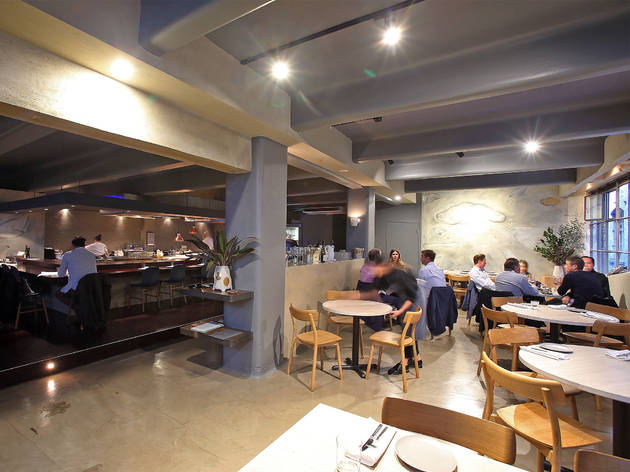 6/7
Photograph: Graham Denholm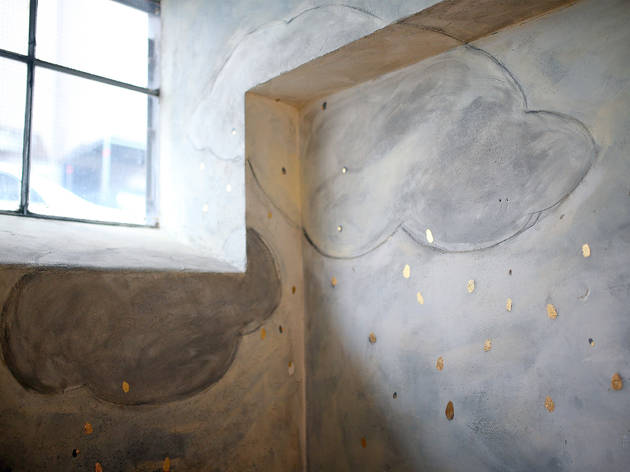 7/7
Photograph: Graham Denholm
It's French, but not as we know it. Ôter breathes new life into the overstuffed Gallic genre
Disparaging the clichés of French food has become something of a cliché in itself – a meta-cliché that blithely ignores the inherent brilliance of snails in garlic butter, pissaladière and steak frites. Clichés can be delicious, which makes it good news that evolution rather than revolution is the guiding principle at Ôter.
It used to be Japanese - that secretive restaurant that may or may not have been known as Yu-u – but the folks from Coda, just across the cobblestone laneway, pounced on the bookend to their sexy bunker and press ganged Florent Gerardin, head chef at Pei Modern, and wine guy Tom Hunter to join them in a French folly. Cue the makeover. The door is still an unprepossessing old thing but the windows have been uncovered, all the better to showcase the footwear of Flinders Lane clopping overhead. Low-key murals adorn the walls, and in the way of modern restaurants the kitchen is the stage where chefs perform Chekhov in food while diners sit in ringside admiration.
The menu presumes a knowledge of the French language set to perplex anyone who flunked out at Year Eight level (la caille is… octopus or quail?) but the fundamentals transcend written barriers. Start with radishes, butter and salt; excellent bread; maybe a crepe filled with Kurobuta ham, punchy Cantal cheese, rolled and fried. In a snack-weary town these babies are le bomb. They'll be needing something like the Michel Gahier Les Crêts Chardonnay from a list with its heart in France and its head in Australia (analyse that sentence for price intimations).
The veal head terrine has got tongues wagging – a friable slab of heat-licked head and tongue meat with an eggy sauce gribiche to cut through the excess of delicious fat. It sounds far more elegant in the French (le tête de veau) and is so rich four people could make a go of it. You'll be wanting a prawn, singular, to yourself – the proteins just set, the chargrill adding its lick of flavour, and underneath a swipeable emulsion made from the heads. Attention should also be paid to the jam jar with a barely-set egg, chewy nubbles of chicken offal, a dash of dashi and a wealth of black WA truffle shaved over the top; an ugly duckling dish that provides maximum solace against winter.
Dessert can go two ways. Either hit the tartes du jour, a selection of Bon Appetit-worthy beauties that sit on the counter like escapees from a farmhouse in Normandy. It's an a capella of tart action with sweet, geometrically precise shortcrusts and fillings that range from chocolate and cinnamon (yes) to quince and white chocolate (double yes). Or the rum baba, another here's-something-we-prepared-earlier moment that involves the chef sawing off a cross-section of yeast-heavy cake, anointing it with cream and sloshing on a liberal amount of white rum (and delivering custody of the bottle as well, a test of moral fiber many are bound to fail).
French food is having a bit of a moment right now. Look no further than Sydney's Hubert, which is sending reviewers into pastis-induced paroxysms. But there will be no Sydney-Melbourne contretemps here, people. In the annals of the new French cooking, everyone's a winner.
---
Venue name:
Ôter (closed)
Contact:
Address:
137 Flinders Ln
Melbourne
3000

Opening hours:
Tue-Fri noon-3pm; Tue-Sat 6pm-late