Mastercard presents People's Choice: Best Takeaway Lunch
They make your lunch... and your colleagues envious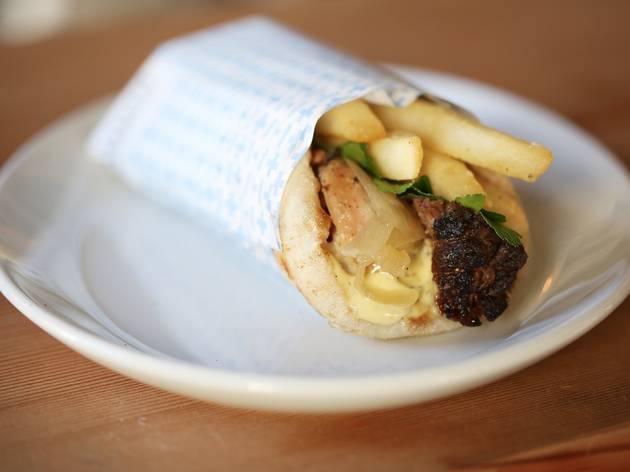 A $20 note will buy you a souva and some chips or salad at Jimmy Grants with change to spare. George Calombaris's cheap eats restaurant chain borrows menu items from its higher end siblings – the souvas and garlicky chips with feta is started life at Gazi, and the grain salad is a version of Hellenic Republic's famous Cypriot freekeh salad. It's a great way to eat food by a big-time chef without breaking the bank. If you've ever eaten at Calombaris's other restaurants, you'll know that the best way to get a feed is to pick the 'Feed Me' option and it's no different at Jimmy Grants. Tell them you want to 'Eat like a Greek', and you'll get a full spread for two for $35. Never change, Jimmy.
See all the winners
Time Out crowns the champions of Melbourne's restaurant scene, from Restaurant of the Year to Best Café.
Read more
With so many cheap eats options in Melbourne it's not hard to eat out without breaking the bank. Save up to go to Melbourne's best restaurants and check out these cheap eats joints.
Read more