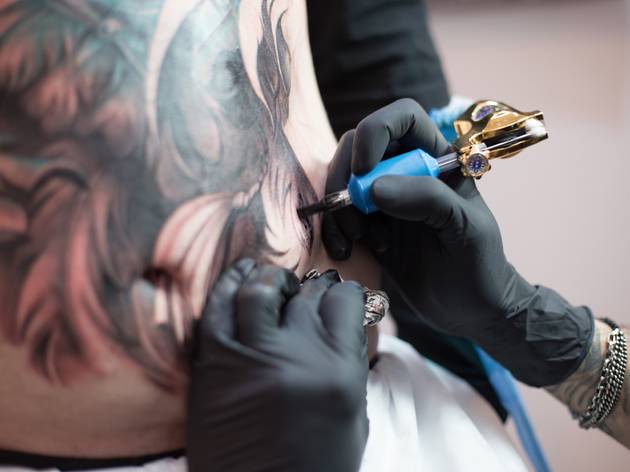 1/4
Photograph: Supplied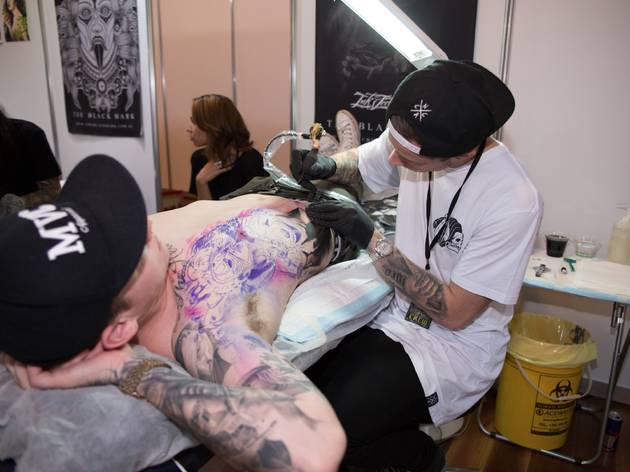 2/4
Photograph: Supplied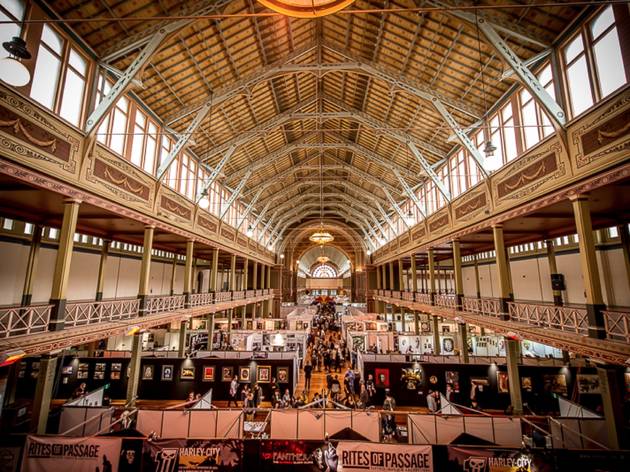 3/4
Photograph: Supplied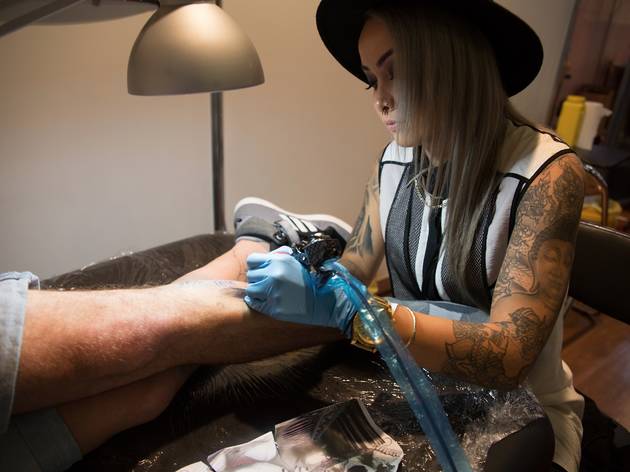 4/4
Photograph: Supplied
Whether you're looking for some new ink, thinking about it or just wanting a gander, the Rites of Passage Festival is the ticket for fans of body art
Wander from stall to stall at the historic Royal Exhibition Buildings and watch national and international tattooists at work at Melbourne's Rites of Passage Tattoo Festival.
This year's theme – Lettering Legends – focuses on typographic masters and will feature more than 300 of the best local and international tattoo artists including Mystik, Norm Love Letters, Mayo Naize, Sam Taylor and Big Meas. Norm Love Letters and BJ Betts will both be holding seminars.
Legendary Brooklyn tattoo artist Richie Bulldog will be on hand the whole week end acting as MC, and there will be muscle cars and customised Harley Davidsons to for the rev heads to check out. Food trucks will also be on site.
At this all-ages, family-friendly event, some tattooists will be available for tattooing. However, it's a safer bet to book in now (which also means you can send reference material). Otherwise, you can still going along and appreciate the artistry of fresh ink.