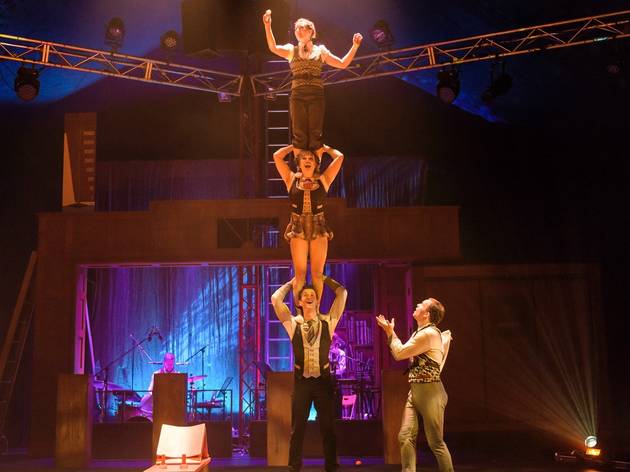 1/10
Photograph: Supplied/Robert Blackburn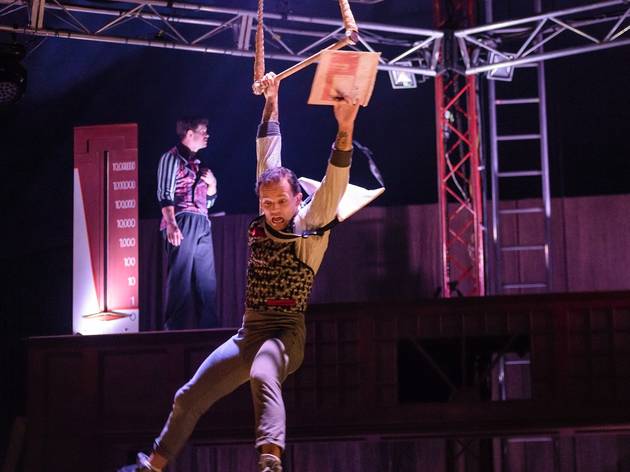 2/10
Photograph: Supplied/Robert Blackburn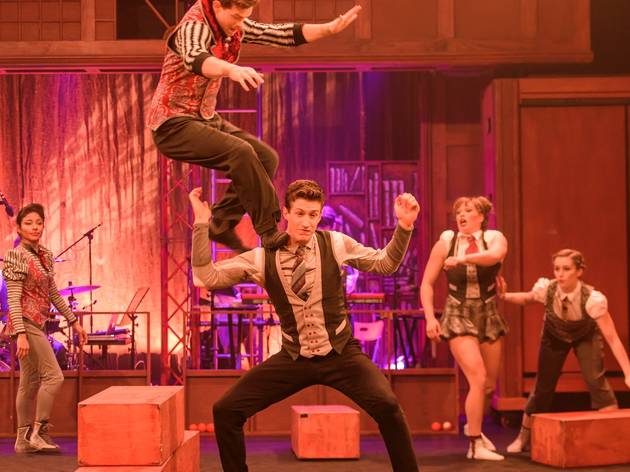 3/10
Photograph: Supplied/Robert Blackburn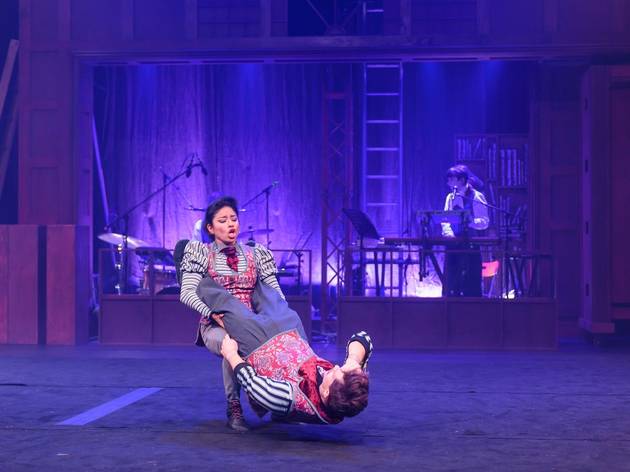 4/10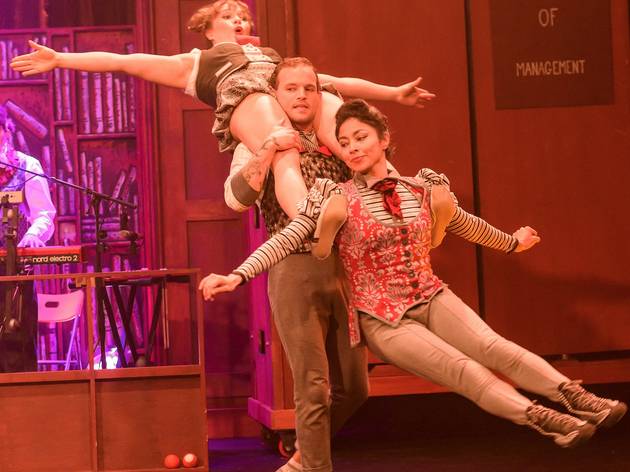 5/10
Photograph: Supplied/Robert Blackburn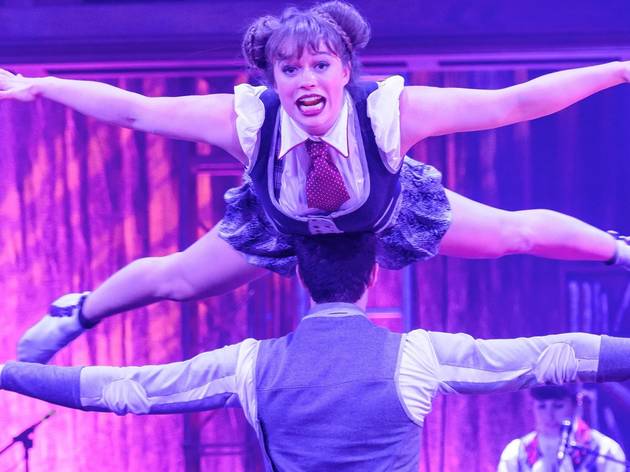 6/10
Photograph: Supplied/Robert Blackburn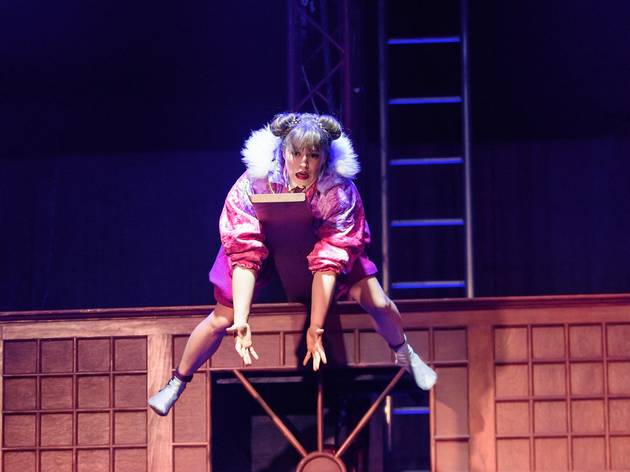 7/10
Photograph: Supplied/Robert Blackburn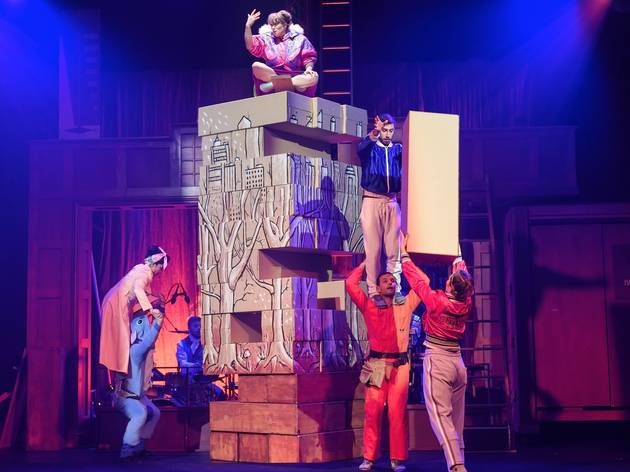 8/10
Photograph: Supplied/Robert Blackburn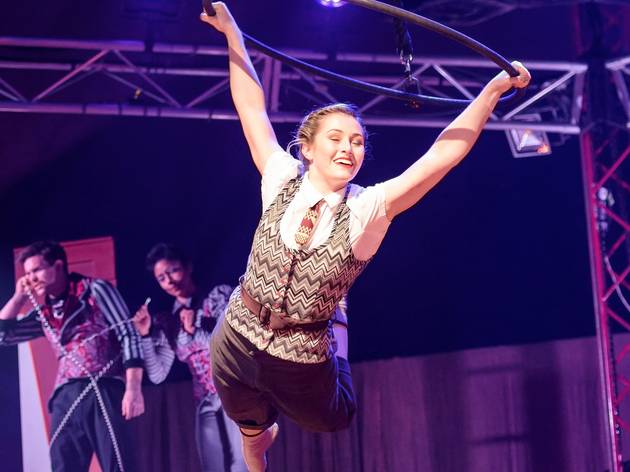 9/10
Photograph: Supplied/Robert Blackburn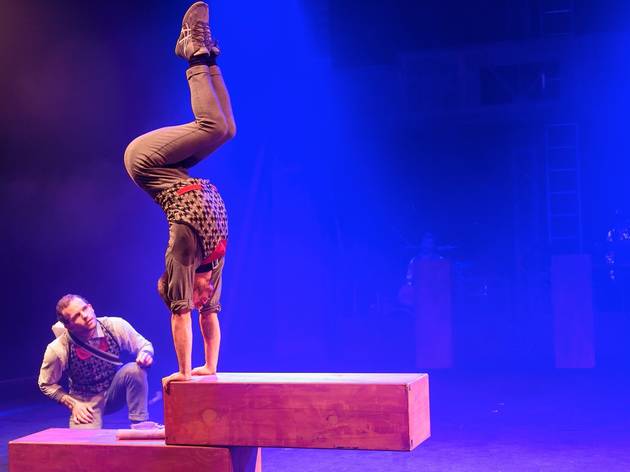 10/10
Photograph: Supplied/Robert Blackburn
Australia's favourite circus is back with a brand-new show and plenty of death-defying feats
Circus Oz are going through a major period of adjustment and reinvention at the moment, diversifying their output and shifting their focus away from large-scale shows and expensive national touring towards shorter, sharper works. So instead of one big top show every year or so, Melbourne audiences will see a variety of shows in more intimate venues. First up is Precarious, directed by Kate Fryer and the company's new artistic director Rob Tannion.

It's a good title for a Circus Oz show; so much of what makes this troupe fun to watch is the precariousness of the routines, the little imperfections that ratchet up the tension and the sense of legitimate danger, the kind of thing an outfit like Cirque du Soleil completely irons out. The problem is that there's actually very little in this show that is truly precarious. There's a solo balance act by Emily Gare that is the definition of precarious; there's an occasional aerial act, one with added hula-hoops; and a swinging pole routine by Lachlan Sukroo. But the majority of the show is disappointingly grounded, dominated by tumblers.

Perhaps the title refers to the precariousness of our natural world, because the central image is of a seed. The troupe all seem to work for the Ministry of Nature, and their grey, buttoned-up costumes (designed by Laurel Frank) give them a distinctly bureaucratic vibe. According to an indicator at the back of the set, new seeds are desperately low, and so the ensemble scramble to find and then file one. It vaguely recalls the plant motif in Pixar's Wall-E, although it isn't as clearly or effectively integrated into the material. Halfway through, the idea seems to disappear altogether, only to reappear in the show's conclusion.

The emphasis in this show seems to be versatility over individual skill. We get a couple of solo routines, but for the most part there is an all-in approach. Most of the troupe share the juggling, and all are involved in the tumbling, which is solid and breezy in execution even if a little underwhelming in concept. There are no clowns, per se; the ensemble pull faces and throw in a few gags, but the cheeky unpredictability of previous years is noticeably absent. Despite the collegiate focus, a couple of the performers stand out. Tara Silcock brings great wads of charm and personality to everything she does, and Sukroo and Gare constantly display poise and elegance.

Michael Baxter's set is serviceable, but it's underused by the directorial team and therefore lacks a bit of pizzazz. Frank's costumes are oddly muted and monochrome, too. There's a sense that the creative team have been stymied in some way by the budgetary constraints, that they've yet to find a lexicon for the company's new direction. Tighter budgets can often inspire dazzling creativity, but here it seems to have dulled it. There's simply not enough dazzle in this razzle-dazzle.

Fryer and Tannion's direction is also problematic. Most circus routines build to a climax, the skill requirements increasing as the act nears its conclusion, but so often in Precarious the routines peter out or wane. This isn't such a problem – indeed it can be a sound directorial choice – if the transitions are brilliantly handled; sadly, they often lack focus and energy, and the overall effect is almost lame. Given that the show only goes for little over an hour, a sagging in energy isn't really acceptable.

It's a real shame, because Circus Oz is still a vibrant and vital landmark in this country's circus environment, and the new artistic director must be allowed to grow into the role after predecessor Mike Finch's long reign. And it's not all bad: the performers are terrific, young and exciting; and the music by Jeremy Hopkins and Sophia Exiner, with its driving shuffle and lyrical non-sequiturs, is fantastic. Perhaps it's best to think of Precarious as the seed, and await further growth.