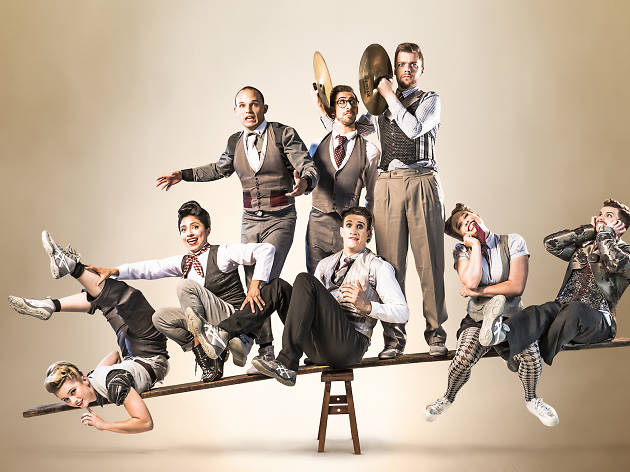 Australia's favourite circus is back with a brand-new show and plenty of death-defying feats
Winter in Melbourne means many things: it's time to bust out those boots and jumpers, you'll find hot mulled wine in big vats in bars around the city (and remember why you love it so much), and the circus is in town.
Circus Oz sets up its (heated!) big top at the Royal Botanic Gardens one June 26 to unveil its new show, Precarious. Expect acts like foot juggling, aerial rope and tippy ring, roué cyr (giant hoop), Chinese pole and hula hoop, all accompanied by the famous Circus Oz band.
As always, the new show has a strong social justice and environmental message. The co-directors of Precarious say the new show is designed to ask hard questions: "We are in precarious times environmentally. How much more can our ecosystem take? Are we approaching the tipping point? Can humanity restore the natural balance before it is too late?"
The circus offers 'relaxed' performances for people who experience a sensory or communication disability or autism spectrum disorder, along with AUSLAN-interpreted and audio description performances.
Circus Oz is now celebrating its 40th anniversary, and its commitment to social justice causes is as strong as ever. If you like your circus mixed with a strong political message, enthusiasm and bucketloads of fun, get tickets now.