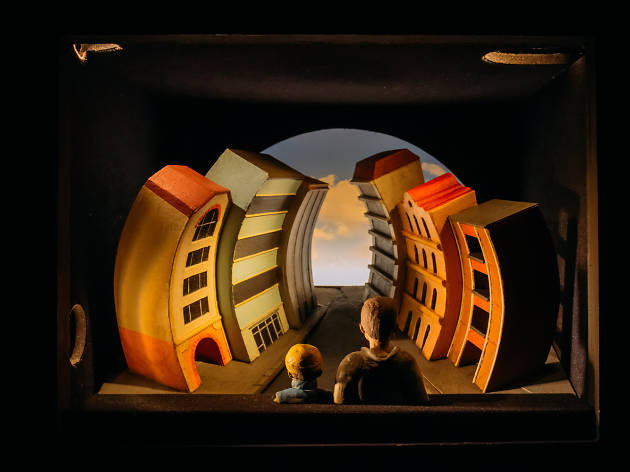 This tiny theatrical experience from Scotland is like no other – and it's coming to Melbourne Festival
Flight tells the story of two orphaned refugee brothers searching for a place to call home across Europe. It's an adaptation of Australian author Caroline Brother's novel, Hinterland, but what makes this show extraordinary is its technical storytelling.
Each audience member enters a private booth with a window in front of them. Tiny figurines and tableaus appear atop a massive diorama, which rotates and reveals parts of the story piece-by-piece. You don't move anywhere, but the diorama takes you across continents, onto treacherous sea journeys and bustling railway stations.
The production is by Vox Motus and its artistic director Jamie Harrison, who was also the magic and illusion designer for Harry Potter and the Cursed Child.
It also showed in New York at the McKittrick Hotel, home of Punchdrunk's Sleep No More. So you're know you're in safe hands.
Melbourne Festival artistic director Jonathan Holloway said: "This is a story that is complex and dark and beautiful, told in a way using a massive diorama. It's an immersive work involving the audience in the soundtrack, the scenery, the story. It's a tiny show leaving a huge impact."