Things to do in Melbourne in March
March's best events in one place – it's your social emergency saviour for fun things to do in Melbourne in March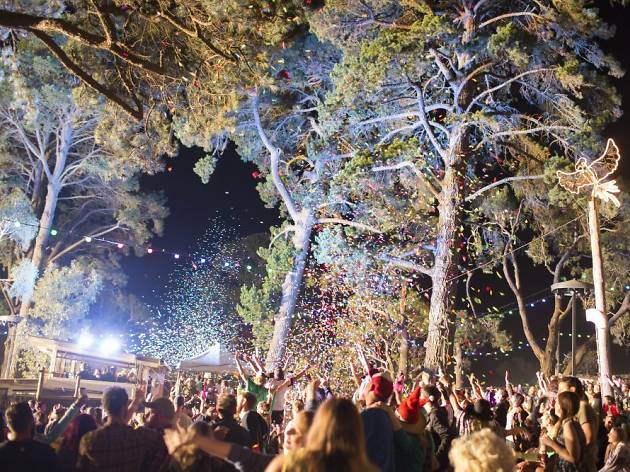 Wondering what to do in Melbourne in March? We can help. Check out our guide to all the fun things to do in Melbourne, from free events to exhibitions, theatre shows, live music and more. For rainy days, consult our guide to Melbourne's best indoor activities instead.
1
The Melbourne iteration of Perth's longest running and most successful improv comedy night, the Big Hoo Haa, is improvised comedy at its rawest: minimal pretension, audience participation and maximum laughter. Anything could happen! Well, not anything. Scripted comedy, for example. That definitely won't happen.
Book now
Read more
2
Every Monday fortnight at 8pm the Brunswick Hotel hosts free comedy and $10 jugs of draught (you're kidding?). Whilst the beer may be cheap the laughs certainly are not, these are talented comedians performing weekly and bringing you the best gags you can find around Melbourne on a Monday night.  
Read more
See what's on this weekend in Melbourne
1
The Food Truck Carnival is taking over the state one suburb at a time. They've recruited more than 40 food trucks to traipse across Victoria between November and April, bringing Melbourne's street food favourites to the people. They will be joined at each location by international and local treats from the neighbourhood. It's like a mini, travlling food festival. On the roster is Mr Burger, Fancy Hanks, Afrofeast,Billy Van Creamy, Smokin' Barry's and Ghost Kitchen. And that's a mere handful of the massive line-up.  Kicking off the tour is a weekend at the Caribbean Gardens in Knox, with other summer events being held in Doncaster, Gippsland, Mornington, Berwick and other yet to be announced locations. Food is obviously the star of this travelling show, but you can expect the full carnival experience with tunes, rides and compeitive eating.
Read more
2
Port Fairy Folk Festival returns in 2017 to celebrate its 40th anniversary. To mark the milestone, the festival is bringing on board a massive folk, world acoustic and roots music line-up for the four-day festival. Tash Sultana will be making an appearance, hot off her Triple J Hottest 100 top 10 debut at #3. Festival goers can also look forward to rockers The Waifs, Marlon Williams, Canada's Les Poules a Colin, and Cookin' on 3 Burners with Tex Perkins.  It's not all about the music either, this family-friendly festival will feature circus acts like Heidi Hoops and Tina Green Circus, and kids entertainers featuring the Krazy Koala Puppet Show, The Mik Maks and theatre show Noisy Nonna in the Kitchen. 
Read more
See what's on this weekend in Melbourne