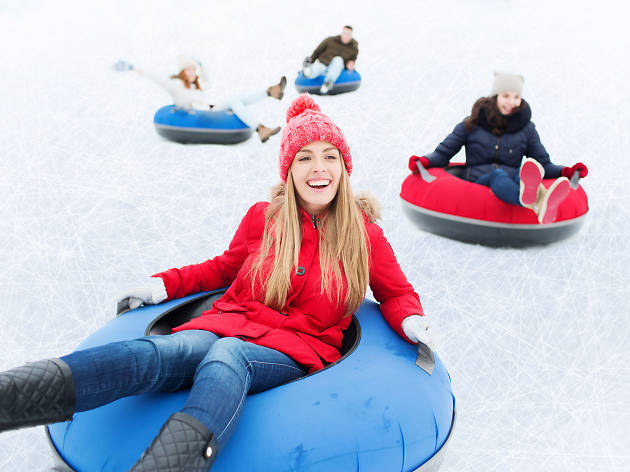 There's a fjord in Southbank
Eureka Skydeck has installed a 40 metre long ice slide down at Southbank. It's the first time that Melbourne has ever had an ice slide of its very own (canada's been doing it for ever). It's a cheap fun time for the family too – prices start from a tenner for three rides and kids under four ride for free (on a responsible adult's lap, of course).
Other bonuses include a free iced tea from Fuze, 20 per cent off the price of ice skating over at Fed Square's River Rink (hang on to your ice slide ticket to take advantage of the deal) and a plethora of food trucks to keep your energy levels up for wintery good times.
Don't forget to check out our ultimate guide to winter in Melbourne: there's so much to do in Melbourne when the temperature gauge drops.
Some of the proceeds go towards Variety: the children's charity.