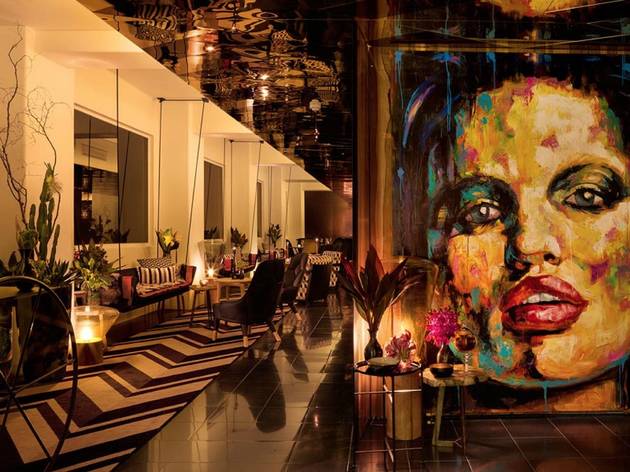 1/5
Photograph: Adelphi Hotel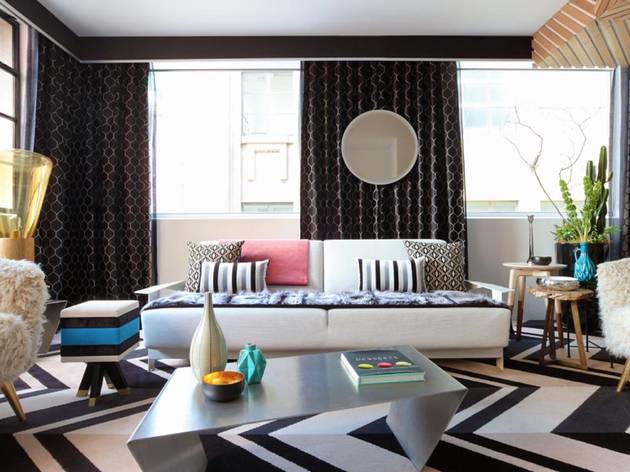 2/5
Photograph: Adelphi Hotel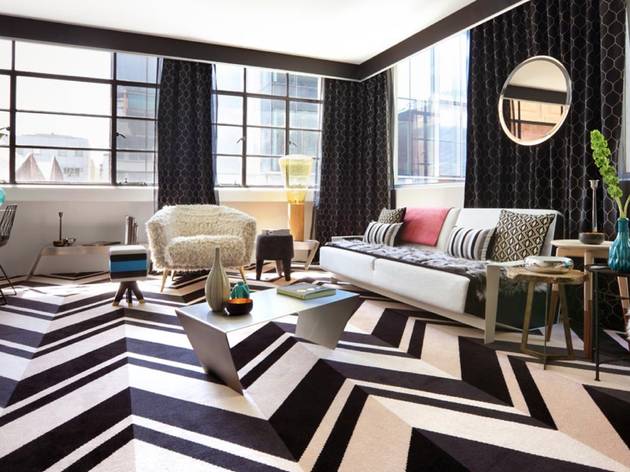 3/5
Photograph: Adelphi Hotel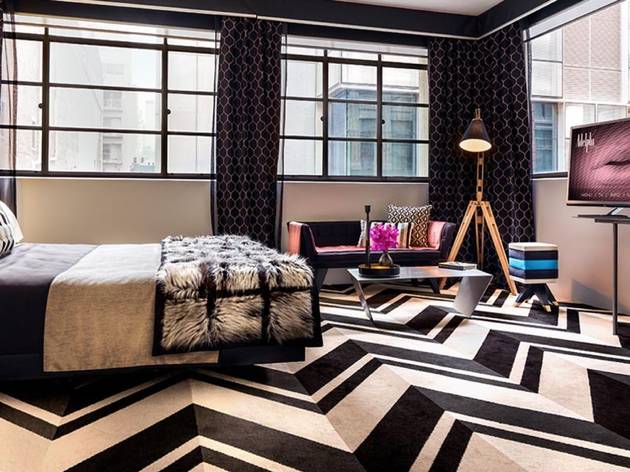 4/5
Photograph: Adelphi Hotel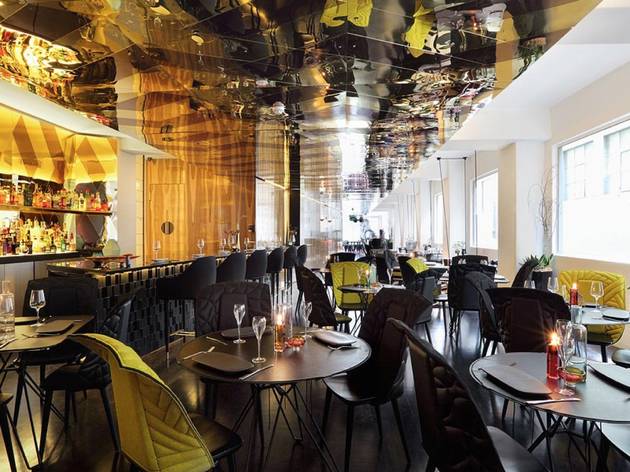 5/5
Photograph: Adelphi Hotel
This entirely refurbished boutique hotel and dessert restauraunt is set to be a hit with the supper crowd
The dessert is the star at the newly refurbished Adelphi Hotel. Head Chef Christy Tania's fancy sweet list takes pride of place on the menu for the Om Nom Dessert Restaurant and Bar, although you'll find plenty of savoury dishes in a more modest font size.
The names – Avocado Mousse, Apple Sphere, Banana Flambé – don't do the intricacy of these desserts justice. The impossibly crafted structures tend to explode upon impact with your fork – in the best possible way – and will be the perfect drawcard for a post-show supper crowd or high tea devotees (sample the latter on Sundays, 11am-4pm). Such is the Adelphi's dedicated to sugar that there's a massive bowl of Licorice Allsorts on the front desk and a free mini bar of lollies in each room.
Most Melburnians know the Adelphi as "that hotel with the rooftop pool". It was a hit in the nineties when its pared-back steel interior wa at the height of fashion, and it became a popular party destination, smack bang in what was largely a warehouse area of the city (the Adelphi itself started life as a rag trade warehouse in 1938). Then the rest of the industry caught up and it lost its sparkle.
The Adelphi mark I, now half converted into permanent apartments, went into receivership and was bought by the Iconic Hotels Group (comprised of Dion Chandler, Ozzie Kheir and Simon Ongorato) in February 2013. They realised that the massive increase of foot traffic Flinders Lane was now enjoying – thanks to the likes of Cumulus, Chin Chin and Meatball and Wine Bar – would be of enormous benefit to the hotel. They employed design agency Hachem to conceptualise the dessert theme, with the results being luxuriant chocolate tones and velvety textures in the restaurant and foyer.
Fady Hachem had his team working around the clock to reopen in November and the results are impressive. Each of the 34 rooms looks like a groovy penthouse pad – Paul Raymond-meets-Vogue Living. The little touches – zebra-striped carpets, brushed steel bathrooms, Appelles grooming kits, unusual flower arrangements – make it memorable. They're also increcibly spacious, ranging from 38sqm for a Comfy King/Twin room to 48sqm for a Plush King Room. The pricing structure is 'all-inclusive', including in-room snacks and refreshments, a welcome drink at the bar, Wi-Fi and local phone calls. (Incidentally, just one way that the Adelphi exercises its philanthropic muscle is to donate $2 to one of four charities every time a guest opts not to have their towels changed.)
And that suspended rooftop pool, eight storeys up? It's still open in all its glory, overlooked by the penthouse cocktail bar, Mon Bijou. Renovations to bring it into line with the rest of the hotel's design will wait until winter 2014 – the Adelphi's 21st birthday.
Venue name:
Adelphi Hotel
Contact:
Address:
187 Flinders Ln
3000