Peace Pie - Time Out Market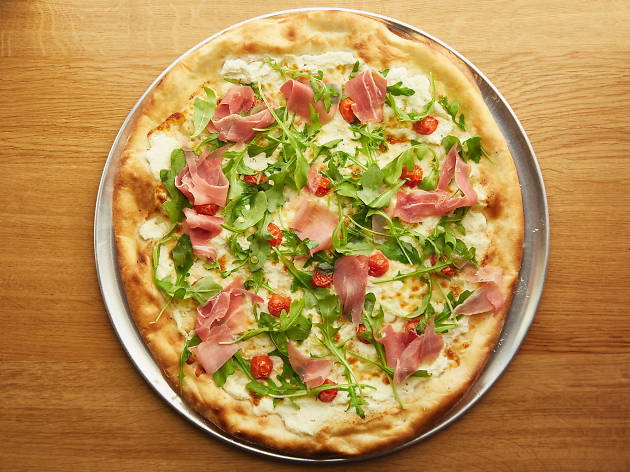 Time Out says
A pizza is just a pizza until Norman Van Aken gets his hands on it. The James Beard Foundation's Who's Who inductee has been slinging dough from the start of his career as a line cook in Key West to his later years as a chef in California and South Florida restaurants—though each time with a twist. For this twirl, he partners with Christian and Domenica Plotczyk, the husband-and-wife duo behind Salt & Brine, on a Spatalian menu that's equal parts classic and inventive. You'll be familiar with the amazing flavors of the Con Carne (a rich, meat-lovers pie) and the White Pie (ricotta, mozzarella, prosciutto and local honey), while other selections—like the Cayo Hueso, with pink shrimp and Parmesan—will intrigue and then fully satiate.
MENU:
Maggie May – $15
Fresh moss, tomato, basil
NYC, Baby! – $14
Just like back home!
Con Carne – $22
Spicy pepperoni, Italian sausage, meatballs
White Pie – $18
Ricotta, arugula, prosciutto, cherry tomato, local honey
BBQ Pie – $17
Chicken, roasted mushroom, peppers, caramelized onions
Cayo Hueso - $20
Key West pink shrimp, parmesan, marinara, oregano, XVOO
Aztec Sweet Pie – $10
Chocolate, sweet ricotta, strawberries, powdered sugar, cinnamon
Sides – $10
Mama's meatballs
Papa's parm
Details