Kingsman: The Golden Circle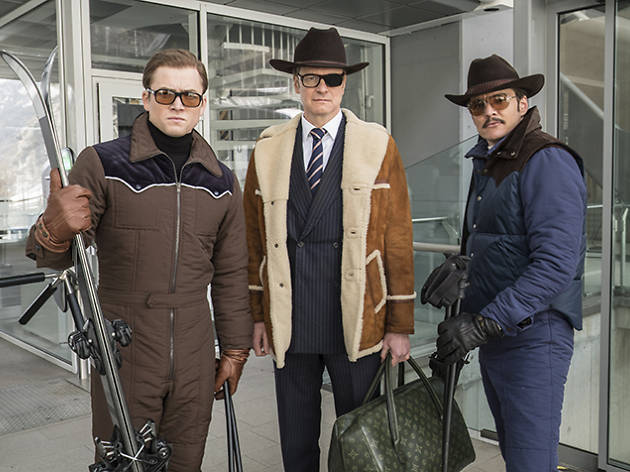 Time Out says
An all-star cast return for an inferior sequel with a few bright moments.
If you thought that the anal sex joke at the end of 'Kingsman: The Secret Service' was the funniest bit, you're in luck: this sequel takes all the crudest aspects of its predecessor and runs with them. Taron Egerton returns as Eggsy, the working-class rebel turned gentleman spy whose latest mission takes him to the USA, where he joins up with Stateside counterparts played by Channing Tatum and Halle Berry. Jeff Bridges, phoning it in for a good pay, is the boss.

As you may know from the trailer, Eggsy's mentor Harry (Colin Firth) is actually alive, but has amnesia. Oh, and there's a crazy drug baron supplying the entire world with narcotics who lives in a jungle compound designed to look like an American diner. She wears pretty dresses and puts her employees through the mincer, in every sense. She, thank heavens, is played by Julianne Moore, but the role is still too bizarre to really work. As is the plot, which seems to be straining to appeal to both Americans and young Brits: a scene at Glastonbury is as unrealistic as it is misogynistic (tracking device in a vagina, really?!). There's plenty of fun action, and laughs here and there – but when a repeated cameo from Elton John is the best thing in a movie like this, you know you're in trouble.
Details
Release details
Rated:
15
Release date:
Friday June 16 2017
Duration:
141 mins
Cast and crew
Director:
Matthew Vaughn
Cast:
Taron Egerton
Mark Strong
Julianne Moore
Halle Berry