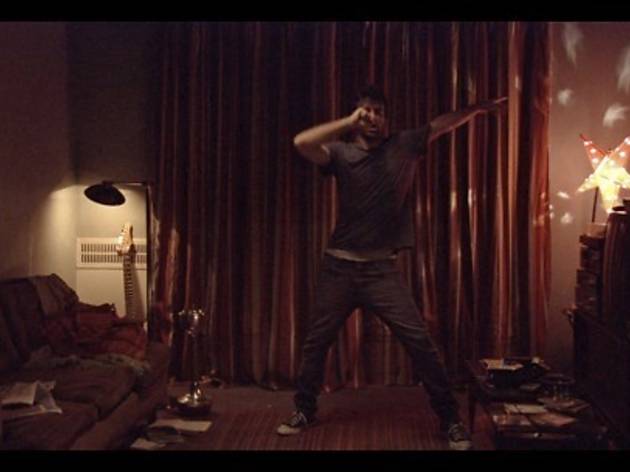 Time Out says
Slackers—those culturally ubiquitous couch potatoes given beaucoup screen time during the Bush Sr.--Clinton era—didn't die out with the 1990s. If Gabriel Medina's deadpan comedy is to be believed, they're apparently alive, well and living in Argentina. This modest-to-a-fault look at the young and the rootless gives us a nice addition to the pantheon of film losers: Luciano (Hendler), a failed screenwriter prone to dizzy spells, rage spirals and the occasional dancing-with-himself outbreak in his dingy flat. Worse, his old college frenemy Manuel (Jakob), a producer whose hit TV show is based on Luciano's life, has returned to undermine his every move. The fact that Manuel's demure girlfriend, Sofia (Stuart), may be our hero's soulmate only sours the deal further.
So what does The Paranoids say about today's generation of Argentine twentynothings, or the social anthropology of arrested adolescence, or what constitutes success in a creatively bankrupt world? Nada, essentially, as Medina is simply content to let the film's sub-Jarmusch vignettes slow-fizzle to their finishes. One sequence near the end, however, nearly redeems the overall nothingness: a nightclub dance scene that turns into a techno-ballet of flailing limbs and libidinous grace. It's one seriously delirious, dynamic pas de deux, but it's too little too late.—David Fear
Opens Fri 22 at Cinema Village.
Watch the trailer
Details
Release details
Cast and crew