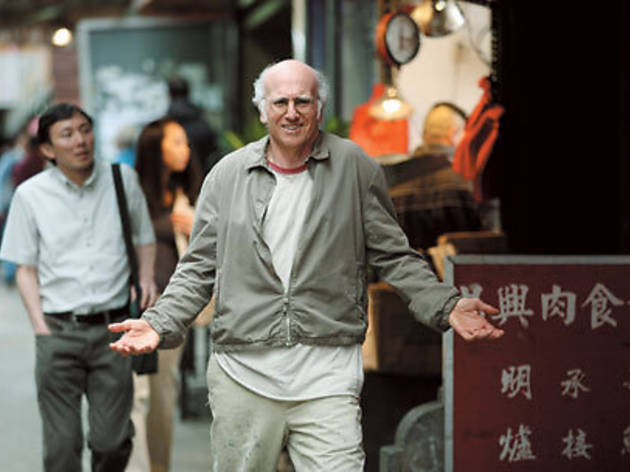 Time Out says
As comic steam escapes from Woody Allen's infuriating latest—like five minutes in—a terrible truth is clear. It makes no difference if he shoots in London, Barcelona or even back here. More upsettingly, has the man actually talked to a real human being since the 1970s? Whatever Works, Allen's long-awaited return to NYC, represents a dive in quality, to the clichd staleness of his long stretch of early-decade misfires. The movie comes from a shelved script that dates back to Annie Hall. Obviously, that shelf has a function. As Larry David's snobby antihero bangs down the fourth wall with a barrage of excruciating whininess, you wonder if Allen's ear has finally gone tin.
Boris (David, strangely out of his element) insults kids as a smarmy chess tutor, when he's not insulting his friends or the audience. Just when you're ready to kill yourself, we get material that was better adapted for other movies—the panicky "I'm dying!" sweats and failed suicide attempts from Hannah and Her Sisters; the comely young naif (Wood) who's improbably attracted to the self-styled intellectual, la Mariel Hemingway in Manhattan. Soon enough, a pair of Southern parents turn up on Boris's doorstop, both Carter-era caricatures who learn the urban "wisdom" of the title.
The problem here is a profound one. While Curb Your Enthusiasm's David knows how to modulate his arrogance into a kind of compelling righteousness, Allen still operates in a romantic's world of Fred Astaire musicals and goofy blushes. The clash couldn't be more toxic. A few of the sour one-liners connect—how could they not?—and the plot races. But the reinvigorated dramatist of recent years is gone. Leave those old scripts alone, Woody.—Joshua Rothkopf
Opens Fri.
Details
Release details
Cast and crew